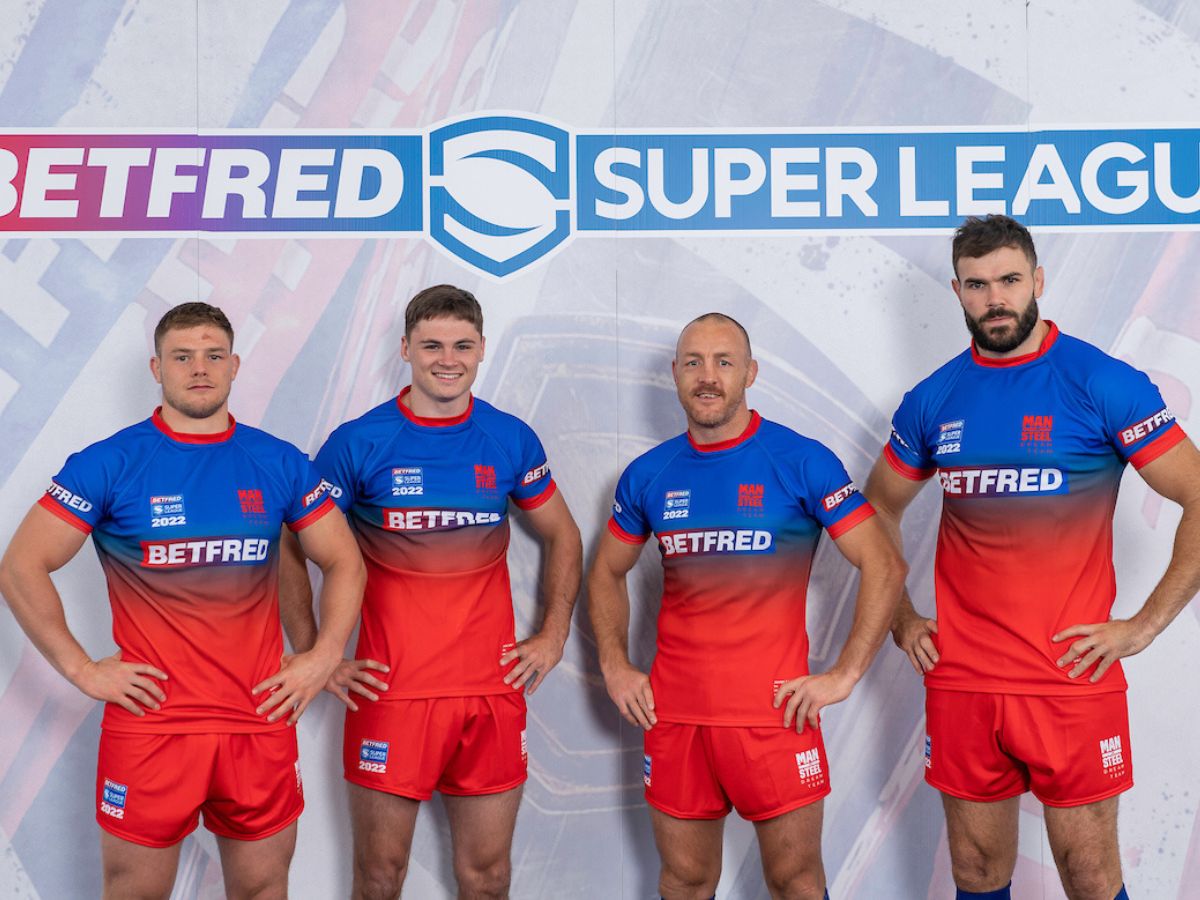 St Helens forward Morgan Knowles says he will look back on his Super League Dream Team appearances with immense pride after his playing days are done.
The England international has been named at loose forward in the Super League Dream Team for a fourth consecutive year.
Knowles was joined by his St Helens team-mates James Roby, Jack Welsby and Alex Walmsley in this year's Dream Team.
"It's pretty cool," Knowles told Love Rugby League.
"It is something I'll look back on when I've finished playing and be pretty proud of it. I'm lucky to play in a good team and I probably wouldn't be here if I wasn't at Saints."
The evolution of the loose forward role
The number 13 position was traditionally played by ball-playing forwards, but it has shifted to teams using the position as an extra prop in recent times.
Barrow-born Knowles reckons the loose forward role is reverting back to the traditional playing style.
"I suppose with some of the rule changes and having less subs, teams are probably more inclined to go with a more mobile and fitter forward at 13 rather than having three props," he said.
"They generally use a smaller forward who has a bit of ball-playing about them so they can link with the halves. Every team has their own interpretation on it. I just try to put my style on it."
LIONS: How England could line-up at the World Cup
Morgan Knowles proud of injury-hit Saints
Kristian Woolf's side have had their fair share of injuries this season. Knowles says that's what makes their League Leaders' Shield triumph extra special.
"I'm proud of how we've done this year," the Barrow-born powerhouse added.
"We've not had the publicity of how tough we've done it and with the injuries we've had. To still get a League Leaders' Shield and to show we are still the most consistent team over the comp is something I'm really proud of.
"But as everyone knows, it is another step on the way to one of the big ones. We missed out on the Challenge Cup, so the Grand Final is the big one; and we'll be working hard to get there."
PODCAST: Matty Russell opens up on overcoming gambling and alcohol demons, & how Toulouse has reacted to Super League relegation
FOLLOW: Keep up with all the latest on the Love Rugby League mobile app and podcast