Mike Cooper: I've no doubt England will win a World Cup in the future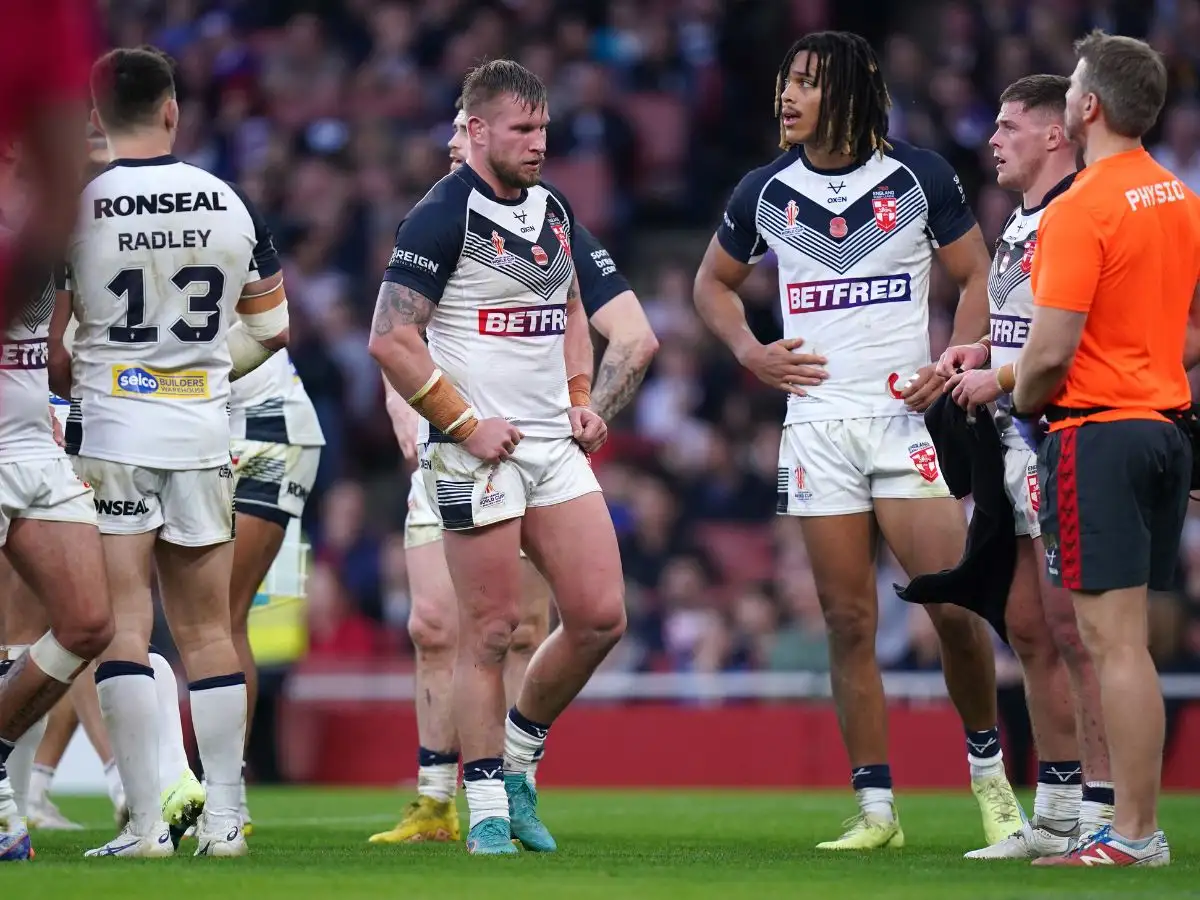 Mike Cooper was "completely devastated" following England's World Cup knockout but the prop has predicted a bright future for Shaun Wane's side.
England bowed out of the World Cup on home soil after a heartbreaking 27-26 defeat to Samoa in golden point extra time in front of a crowd of 40,000 at the Emirates Stadium.
England coach Shaun Wane struggled to hold back the tears in his post-match press conference, such was his disappointment.
"I'm shattered, completely devastated," said Cooper, who at 34, was probably playing in his last World Cup. "I thought we were sloppy at the start, clawed it back but slipped off again.
"One thing you can't doubt is the spirit, courage and bravery of the players. We weren't a million miles off but we weren't at that intensity that we've had.
"All credit to Samoa, they came out firing and scored a couple of unbelievable tries."
Mike Cooper predicts bright future for England
Although Cooper is coming towards the back end of his international career, the Wigan prop believes there is a nucleus of rich talent in the England squad that, under Wane, can go on to lift the World Cup.
"I've no doubt England will win a World Cup," he said.
"England will win a major series, I have no doubt about that, with the team we've got here, the young kids and the coaching staff, we will win trophies in the future."
Samoa, meanwhile, will meet reigning champions Australia in Saturday's World Cup final at Old Trafford.
More World Cup content
Lee Radford hopeful of Samoa causing an upset against Australia in World Cup final
Samoa captain Junior Paulo cleared to play in World Cup final
Matt Parish rubbishes claims Samoa have been on World Cup media blackout
FOLLOW: Keep up with all the latest on the Love Rugby League mobile app and podcast