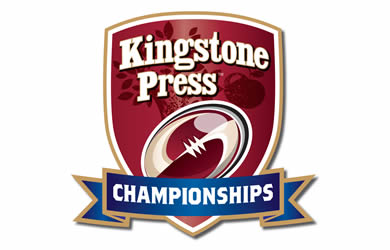 Kingstone Press Performance of the Week – Rochdale
Rochdale Hornets recorded their first win in the Kingstone Press Championship by beating last year's Grand Finalists Batley Bulldogs 14-10 at Spotland Stadium.
Hornets coach Ian Talbot said: "We had a bit of a boost last week with our performance against the All Golds in the Tetley's Challenge Cup, and that was a real shot in the arm for us.
"We spoke about transferring that form into the league competition, and we managed to do that apart from a spell just before half-time when Batley built up some momentum and went in front.
"We knew that as we find our feet at this level we'd improve – some of the lads have not played in this competition before.
"It was probably a bit earlier than we expected to put a performance like that together, but the lads got some reward for their hard work."
Kingstone Press Championship Team of the Week
1 Dave Scott (Doncaster)
2 Misi Taulapapa (Sheffield Eagles)
3 Dane Manning (Halifax)
4 Michael Ratu (Rochdale Hornets)
5 Nev Morrison (Doncaster)
6 Scott Murrell (Halifax)
7 Paul Crook (Rochdale Hornets)
8 Mike Morrison (Swinton Lions)
9 Bob Beswick (Leigh Centurions)
10 Sean Hesketh (Keighley Cougars)
11 Josh Lyman (Keighley Cougars)
12 Ben Currie (Swinton Lions)
13 Tony Suffolk (Rochdale Hornets)
Kingstone Press Championship One Team of the Week
2 George Elliott (York City Knights)
3 Jimmy Watson (Hunlset Hawks)
5 Andrew Ballard (Hunslet Hawks)
6 Jy-mel Coleman (Hemel Stags)
7 Jonny Presley (York City Knights)
8 Austin Bell (York City Knights)
10 Ryan MacDonald (London Skolars)
11 Josh Crowley (Oldham)
12 Mike Worrincy (London Skolars)
13 Lee Paterson (York City Knights)