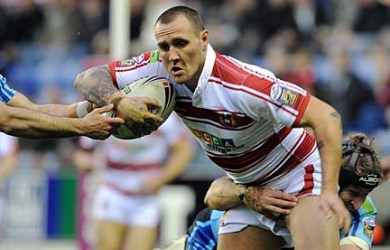 The Rugby Football League has confirmed that Wigan second rower Gareth Hock has been suspended for two years.
Hock, 25, formally admitted the breaching anti-doping regulations earlier this month and had until last Thursday to appeal against the two-year ban.
However, the RFL have confirmed that Hock has not lodged an appeal and remains suspended from all competitions for a two-year period from June 23, 2009.
Hock tested positive for cocaine following an 'A' sample of urine taken following a match between Wigan and Salford. A second 'B' sample also returned a positive result for benzoylecgonine, the main metabolite of cocaine.