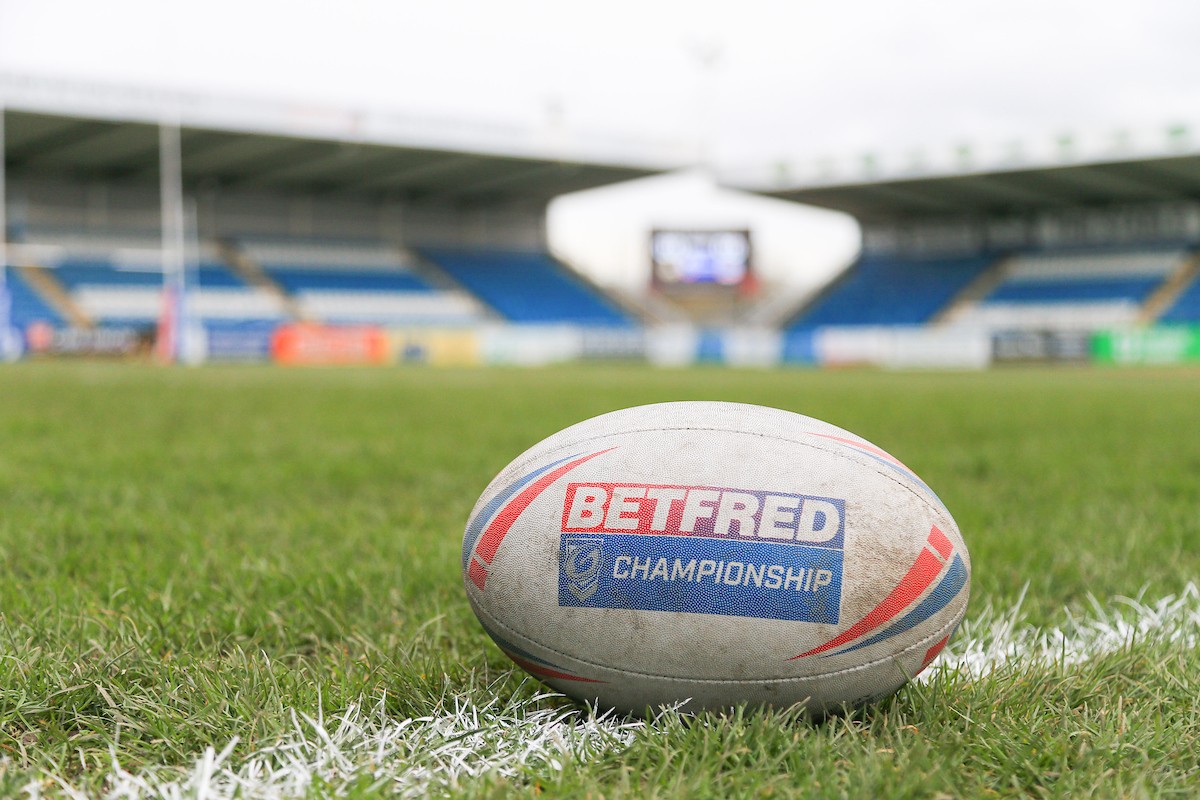 Halifax say they are confident they can be "a force to be reckoned with" on and off the pitch in future years after dropping out of the race to become Super League's 12th club.
The West Yorkshire club didn't meet Super League's criteria due to having an average crowd of less than 2,000 during a regular campaign in 2018 and 2019.
Leigh, London, Toulouse, York, Bradford and Featherstone are all eligible to take Super League's 12th spot in 2021.
A Halifax statement read: "Halifax RLFC would like to thank its loyal fans and followers for the incredible support regarding the unexpected possibility of the club being able to take the "12th spot" in Super League, following the Toronto Wolfpack decision.
"It is true, that the timing of such an opportunity was unexpected, but the board of directors unanimously agreed that the club should indicate its intention to be considered alongside several clubs in the Betfred Championship, pending the criteria publication.
"Would it have been challenging? Absolutely.
"Are any of the contenders 100% ready? Of course not.
"Does the club still believe it can be a competitive force in the coming years at Super League level? Yes!
📝 | 𝐂𝐋𝐔𝐁 𝐒𝐓𝐀𝐓𝐄𝐌𝐄𝐍𝐓

Read here – https://t.co/Gg7vF3iF1O#FaxForward | #UTF pic.twitter.com/7L7UfTQjfp

— Halifax Rugby League Club (@Halifax_RLFC) November 16, 2020
"Following Thursday's notification by the RFL & SL Europe, while disappointing that Halifax RLFC didn't meet one of the qualifying criteria, the fans, players and entire Halifax team can be proud of our ambition and decisiveness around our intentions.
"It is clear that Halifax RLFC has the heritage, pedigree, stadium and the mindset to take that next step up when the time is right.
"Coach Simon Grix has assembled a great squad, on an understandably tight budget.
"We wish our fellow clubs the very best of luck in their application and now turn our attention to pre-season training.
"As a club, Halifax RLFC will continue to focus on the things we can control. We firmly believe that we will surprise many this coming season with our passion, performance and urge the fans to join us in increased numbers as we remind the rugby league world Halifax RLFC is here and our entire team is focussed on success.
"The board continues to develop and refine its energies towards building a robust business plan combined with a refreshed vigour surround our marketing and media activity. This will ensure that when our time comes to take our place in Super League, we'll be a force to be reckoned with on and off the pitch."
Hopeful clubs must enter their application by November 30, and a decision is expected to be made by December 16.
Listen to The Final Hooter podcast, featuring exclusive interviews, every week. SUBSCRIBE to Love Rugby League on Apple Podcasts.