Geyer says ban Pearce for a year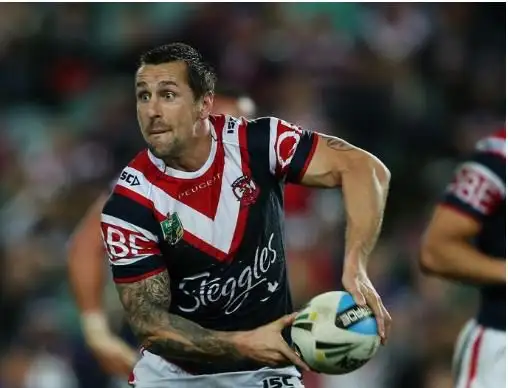 Former rugby league star Mark Geyer says Mitchell Pearce should be banned from the NRL for a year over his drunken party incident.
Pearce has been stood down by the Roosters as they investigate the incident. The halfback was previously involved in an incident at a Kings Cross nightclub in 2014, which cost him his spot in the NSW Origin team.
"He needs to be suspended for 12 months, get a real job away from football and undergo counselling and rehabilitation," Geyer said on Sydney's Triple M radio.
"The blame game card cannot be played anymore. This is a bloke who's 26; he's not a rookie.
"This is Pearce's fourth or fifth indiscretion and he needs to be taken out of the system that he joined as a kid to appreciate what he's got.
"Mitchell Pearce needs help. He's obviously powerless when affected by alcohol and cannot control his behaviour.
"If I saw my son on a video recording acting that way, I'd kick his arse from here to Katoomba.
"Today should be the day that the line is drawn in the sand in Mitchell Pearce's rugby league career. I saw a bloke next-level drunk.
"I saw a bloke with a massive problem, forcing himself onto a girl in her own home. Was it the worse thing I've ever seen? Probably not, but it's right up there."