Gareth Ellis signs up for Ride to Wembley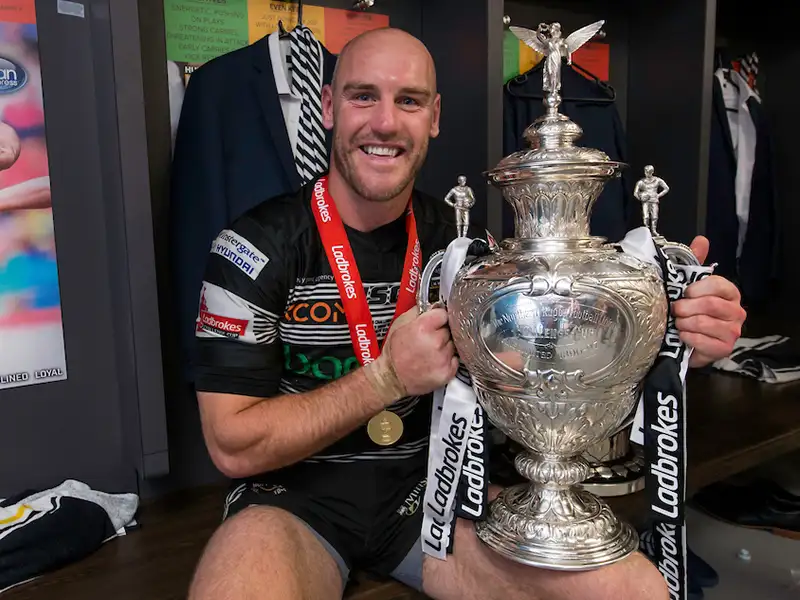 Hull FC legend Gareth Ellis today became the first Rugby League superstar to sign up for the 2018 UK Red Ride to Wembley for RL Cares – and immediately admitted he is hoping not to take part in the 300-mile cycling adventure.
The man who lifted the Ladbrokes Challenge Cup at Wembley for the Airlie Birds in the 2016 and 2017 finals retired at the end of last season and is a keen supporter of Rugby League Cares.
He is one of 20 riders who will tackle 300 gruelling off-road miles between Old Trafford and the national stadium, arriving at the Wembley Legends statue on the eve of this year's final on Saturday August 25.
If he does the ride at all, that is.
"I'd love to do the Ride to Wembley, it's a fantastic challenge for a fantastic cause and it would be good to help RL Cares raise the funds they need to do the incredible work they do across the whole sport," said Gareth, who is now Hull FC's football manager.
"However, if the club reaches Wembley for the third year on the bounce and gets to defend this fantastic old trophy, then I won't be able to join the ride. If we get knocked out before the final, which obviously I hope isn't the case, then I'm going to be cycling all the way from Old Trafford to Wembley.
"Whatever happens, it's going to be a week of my life I'll never forget."
If he does take part in the ride, Gareth will join some other Rugby League legends, ride sponsors, fans and RL Cares staff on an epic cycling challenge. Riding along bridleways, forest trails, dirt tracks, canal towpaths and the occasional ploughed field and meadow, the participants will cross the Peak District national park before cycling through the heart of England.
All the riders are raising money for Rugby League Cares, a charity which reaches out to the whole Rugby League family, especially players, whose welfare is at the heart of much of their work.
Chris Rostron, the Head of RL Cares, said: "Gareth's involvement in the UK Red Ride to Wembley is a brilliant boost for one of our most important fund-raising ventures.
"To have the captain of the Ladbrokes Challenge Cup holders, the player who hoisted the trophy in the last two finals, riding along side would be brilliant.
"Of course, we are aware of Gareth's commitments with his new role at Hull FC, and we wish the Cup holders all the best in this year's competition.
The Ride to Wembley will be Gareth's second major cycling challenge of 2018: in July he will be a member of an eight-man team from the Steve Prescott Foundation taking part in the Race Across Europe, an endurance race from Boulogne Sur Mer to Gibraltar.
If you would like to sponsor Gareth Ellis on the 2018 UK Red Ride to Wembley, please visit https://www.justgiving.com/fundraising/ride2wembley2018