Everything Rohan Smith said in his first Leeds Rhinos press conference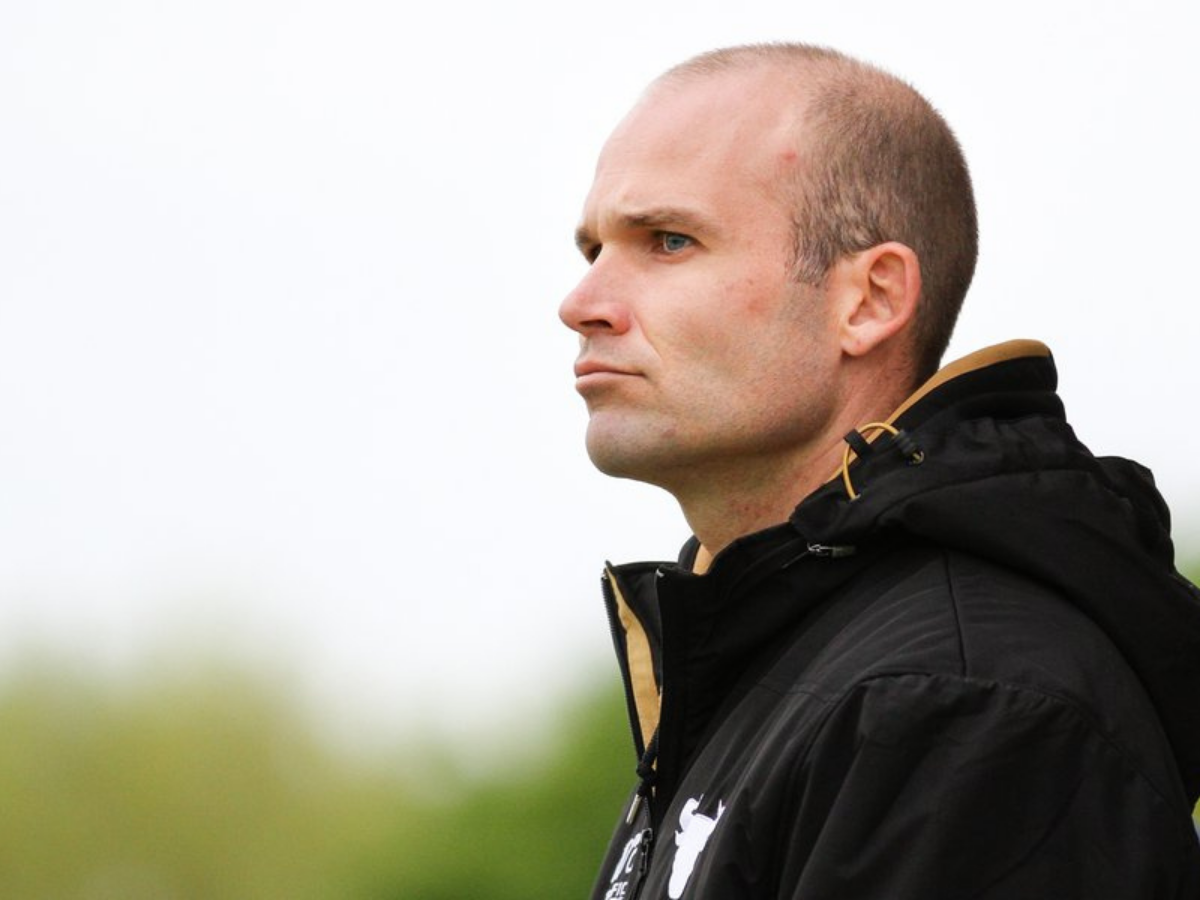 Rohan Smith spoke to the media for the first time since being appointed as the new head coach of Super League giants Leeds Rhinos.
The 40-year-old has penned a three-and-a-half-year contract with the Rhinos from reigning Queensland Cup champions Norths Devils.
Smith ends the Rhinos' long search for a new head coach following the departure of Richard Agar.
Speaking to the media for the first time since his Headingley appointment, Smith said: "It means a lot. I've bene chasing the dream of being a Super League coach for a long time.
"I've been on the wrong end of some hammerings at Headingley during my time at London Broncos. I admired the club and the way they played at the time. They had good local talent and a great atmosphere at Headingley.
"As an aspiring coach, you have a few jobs that if they ever came up that you'd like to be in consideration and this was one. There would have been plenty of other candidates as well but I was hopeful after meeting Gary (Hetherington, chief executive) the other week.
"I was very much myself speaking to Gary about my beliefs in rugby league and my passion for rugby league and passion for teaching. I wanted to make the game better overall, not just my own team's performances but the game as well. "
Uncle Tony
Smith is the son of former Hull and Bradford coach Brian Smith and nephew of Hull KR boss Tony Smith. He admitted that he did speak to Tony, who coached the Rhinos between 2004-07, in his interview process with the Headingley hierarchy.
Smith said: "I actually had a few messages with Tony during the time (interview process).
"I already knew a big factor and the perception from the club from the outside that everything is in place and well managed.
"I asked Tony if there was any reason not to pursue the job and he said there wasn't any reason not to go for it."
---
More on Leeds Rhinos
Podcast: Brad Singleton on working under Matt Peet, Leeds Rhinos and the power of positivity
Leeds Rhinos hoping to add player on loan ahead of Toulouse clash
Everything Gary Hetherington had to say on new Leeds head coach
---
Smith had a spell as Bradford coach between 2016-17 and has experience in working with New Zealand Warriors, London Broncos and Newcastle Knights. He has also been involved with New Zealand and Tonga on the international scene.
The Australian says he is looking forward to getting stuck in Headingley.
He added: "What is going on in the building is unknown but what I can influence is the behaviour and how they play the game.
"I've got an attitude towards improvement myself and I think that is quite infectious to people I work with. It seems very competitive, having a good crack and getting to build those relationships, asking those questions and seeing what the group needs from me rather than me saying 'this is what it is going to be'.
"It is difficult to know exactly what the game-plan is and what has been worked upon through pre-season and the season so it is difficult to understand exactly where it is right now.
"I think there can be a little more variety and a considerable more amount of flowing team attack. There has been some intent and purpose in the defence in the last few matches. I look forward to creating the next Rhinos way of playing rugby league."
Rohan Smith hoping to arrive "within the next week or so"
Smith says he is hoping to arrive in England within the next week or so.
He wants to bring immediate success to the Rhinos with a vision of sustaining success in the long-term.
Smith continued: "I want to take Leeds as far as it can. I understand the immediacy of the role and it is a week-to-week opportunity to get a result but to always have an eye on next week, next month, next year.
"The important of getting some short term improvements that could lead to a longer term way of playing is what I probably want.
"You can only get experience of being in the big job whilst being in the job."
Smith says the current Leeds backroom staff will remain in their respective roles.
PLAY: Our free Fantasy Rugby League competition is back for 2022