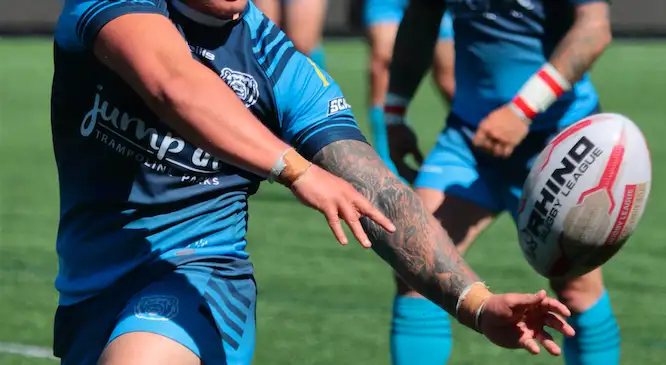 Coventry have signed front-rower Euan Tiernan and outside-back Kadeem Williams for the 2019 season. 
Tiernan comes from a rugby union background in Essex and is currently studying at Coventry University. He impressed on trial for the Bears and has been handed a one-year contract.
On joining Coventry, Tiernan said: "Making the switch to rugby league this season has been a challenge, but I am enjoying the game's differences from union.
"I'm looking forward to playing a very high standard of rugby with some great players this season. I'm aiming to develop as a player and hopefully make some regular appearances for the Bears."
Williams, who is comfortable playing on the wing or at centre, has played in League 1 for a number of seasons now with Gloucestershire All Golds and Hemel Stags.
On linking up with the Bears, Williams said: "I enjoyed my time at Hemel and learnt a lot about myself as a player.
"Another opportunity has thankfully opened up to me to gain more experience at a first-team level. I am eager to continue my career at the Bears and show everyone in the team what I have to offer."