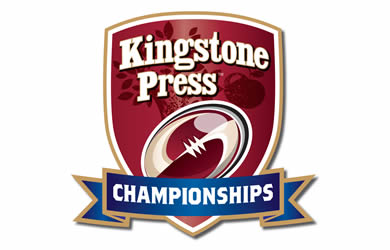 Leigh Centurions will be without suspended Sean Penkywicz as they aim to make it 11 wins out of their first 11 Kingstone Press Championship fixtures in 2014.
The Centurions have already recorded a perfect ten, but coach Paul Rowley is wary of the threat posed by third-placed Doncaster.
Rowley said: "They've certainly taken some big scalps, including Featherstone and Sheffield, so it's as big a game as we can get.
"They've got some quality across the pitch and, while we don't quite know what to expect from them, there'll be a lot of concentration on ourselves."
Doncaster coach Paul Cooke insists new signing Steve Snitch will not feature on Sunday.
Cooke has no fresh injury concerns from last week's defeat against Whitehaven and is likely to give Snitch, who has not played since September, a few weeks to build his fitness.
Cooke said: "Leigh have proven that they're the benchmark for the competition. They're well coach, they've good quality players, they can hurt you from anywhere, they've genuine pace and they're tough to score against.
"We'll have it all on, without a shadow of a doubt, and we'll certainly have to improve on our last two performances."
He added: "We don't want to fall into the trap of being beaten before we get there. We've really got to concentrate on our attitude and desire, which I'm sure we will because we tend to perform when we're given no chance."