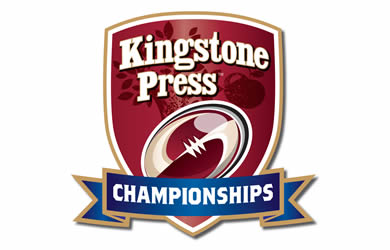 The Kingstone Press Championships Grand Finals will be televised live on Sky Sports.
Championship rugby league has been missing from television screens since Premier Sports pulled out of broadcasting the competition on the eve of the season.
Sky will show the Championship One Grand Final, the winners of which will be promoted to the second 12 of next season's re-structure, at 4.05pm, followed by the title-deciding Championship Grand Final at 6.45pm.
RFL Operating Officer Ralph Rimmer said: "It is terrific news for the Kingstone Press Championships and for Rugby League fans that both the Grand Finals will be showcased live on Sky Sports.
"Kingstone Press Championships Finals Day is always a highlight in the sporting calendar and I'm sure this year will be even more special."
The day will kick-off with the Conference Challenge Trophy Final at 1.30pm.
Sky Sports executive producer of Rugby League Neville Smith said: "Championship Finals Day has always been one of my favourite days in the Rugby League calendar.
"Without fail the day delivers great matches, end-to-end entertainment, last gasp results, and a superb atmosphere. I am delighted that we are going to be able to give it the full Sky Sports treatment, and that it is back on the home of Rugby League in the UK, Sky Sports."