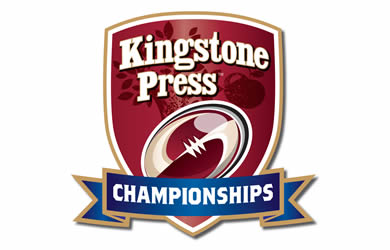 Rochdale Hornets coach Ian Talbot will call on the club's dual registration link with St Helens for the crucial trip to North Wales Crusaders, after a host of injuries.
Scrum-half Steve Roper could be out for the rest of the season with knee ligament damage, while in-form prop Warren Thompson has a leg complaint that will keep him out "for quite some time".
Talbot also says that six or seven other players will be assessed just before the game, and with St Helens' other partner club Whitehaven not having a game this weekend, the likes of Adam Swift, Gary Wheeler, Paul Clough and Anthony Walker could come into the reckoning.
Talbot said: "I'm going to have to use the dual registration system a little bit more than we have been doing and I'm sure that will attract criticism from some quarters.
"But it's there to be used and our squad is like a casualty ward at the moment.
"Crusaders have been the benchmark this season so far but we've got to go there confident."
North Wales coach Clive Griffiths was pleased with the improvement his side showed in winning at Gloucestershire All Golds a week after their first defeat of the season at Hemel.
"You can't take your eye off the ball in this league and that was a vast improvement," he said.
"We don't know who we will be facing this weekend, but you can look at that in two ways – and it will be a good challenge for our boys.
"There is a bit of daylight between the teams and if we win that will put huge pressure on Rochdale – if we don't win we will still be at the top with it in our hands."
Crusaders are without Owain Griffiths, who has linked up with Wales Students ahead of their World Cup.