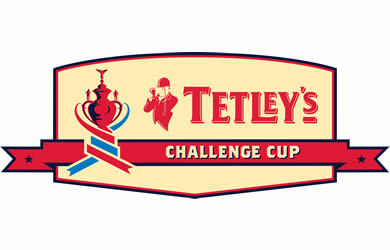 The draw has been made for the third round of the Challenge Cup.
Following the withdrawal of the French league teams, two Championship ties were handed byes straight through to the fourth round, and they were Featherstone Rovers and London Skolars.
In a pre-draw, five Championship One clubs were drawn out of a hat and placed alongside the 11 winners of the second round games in Pool B, to be drawn against the remaining 16 Championships teams.
The draw in full is as follows:
Batley v Kells
British Army v Doncaster
Dewsbury v West Hull
Egremont v Oldham
Hull Dockers v Halifax
Hunslet v Oxford
Keighley v Wath Brow
Milford Marlins v Barrow
Normanton v Workington
North Wales v Pilkington Recs
Rochdale v Gloucestershire All Golds
Sheffield v East Leeds
South Wales v Hemel
Swinton v Gateshead
Wigan St Pats v Leigh
York v Whitehaven
Games will be played on the weekend of March 15/16