Andy Last explains why Castleford's new signing won't debut this week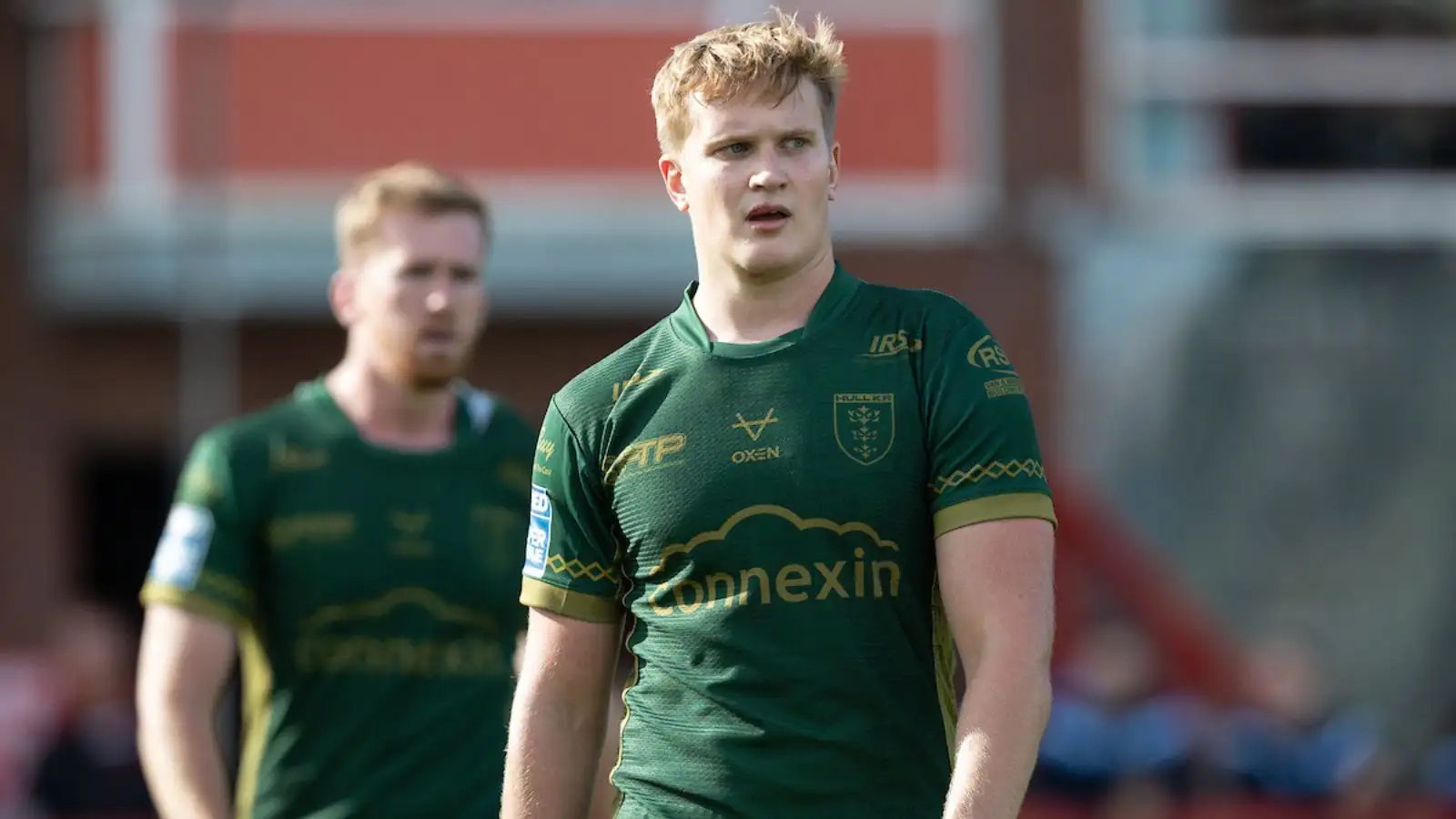 Castleford interim coach Andy Last says he felt like this week's match against Salford was 'a bit too soon' for new recruit Will Tate to make his debut.
The 21-year-old last week linked up with the Tigers on a two-and-a-half-year deal from Hull KR with immediate effect.
Tate wasn't named in Last's 21-man squad that will face Salford in Thursday night's televised clash.
"Not this week, I felt it was probably a bit too soon," Last said in his weekly press conference.
"He has not played a great deal of rugby this season and I think in those positions in the outside backs, certainly against Salford, I think it would have been a bit unfair to throw him in against a team who are really expansive.
"He hasn't had many reps in terms of building combinations and that type of stuff. The likes of (Jack) Broadbent, (Mahe) Fonua and (Jordan) Turner are a little bit more experienced, have spent a fair bit of time in our system and have built relationships with our wingers and pivots. I think it was important to keep those combinations building and Will obviously needs to start building those relationships.
"He has taken some positive steps this week in terms of showcasing what he is capable of to his peers and building on those relationships which will help him moving forward."
Will Tate to bring utility value to Castleford
Tate, who made 16 first team appearances for Hull KR, is comfortable playing anywhere in the backline, bringing plenty of versatility to Tate's side.
"When I spoke with him, his preference is the centre spots which is good for us to put some pressure on the likes of Mahe Fonua, Jordan Turner and Jack Broadbent," Last said.
"His ball carrying ability is a real strength and has done really well in training this week. He showed some nice touches when we were doing some left and right stuff and found a couple of passes to his winger which was good to see.
"He's athletic, he has got a good size about him and he fits the profile of a centre or outside-back. He is standing at 6ft 1in and can move so I think he's someone who will be really exciting for us."
Fitting the age profile
The retirement of Jake Mamo freed up some salary cap space for Castleford, who have bolstered their squad with youth in the shape of Luis Johnson and Tate in recent weeks.
"When Jake Mamo made the decision to retire from the game, there was a little bit of cap space and money," Last explained.
"We had a look in the overseas market but there wasn't there available to us so what we didn't want to do was make knee-jerk signing, get someone in and waste that quota spot. With that little bit of cap space, the opportunity to have a look at Luis Johnson and Will Tate came up and we thought that was a better fit for us, with the opportunity for the here and now but also with eyes on the future as well.
"We looked at a couple of options and I think the big thing for us was making sure they fitted the age profile with the best years in front of them. Luis and Will certainly do that.
"With Will, he's comfortable in numerous positions. He can cover both wings, both centres and at a push he can play full-back. He fits a real versatile type for us and he's someone that will provide competition for places right across the backline."
READ NEXT: Castleford boss provides update on future of Adam Milner