Ryan Hall on having no plans to retire & his World Cup goal with England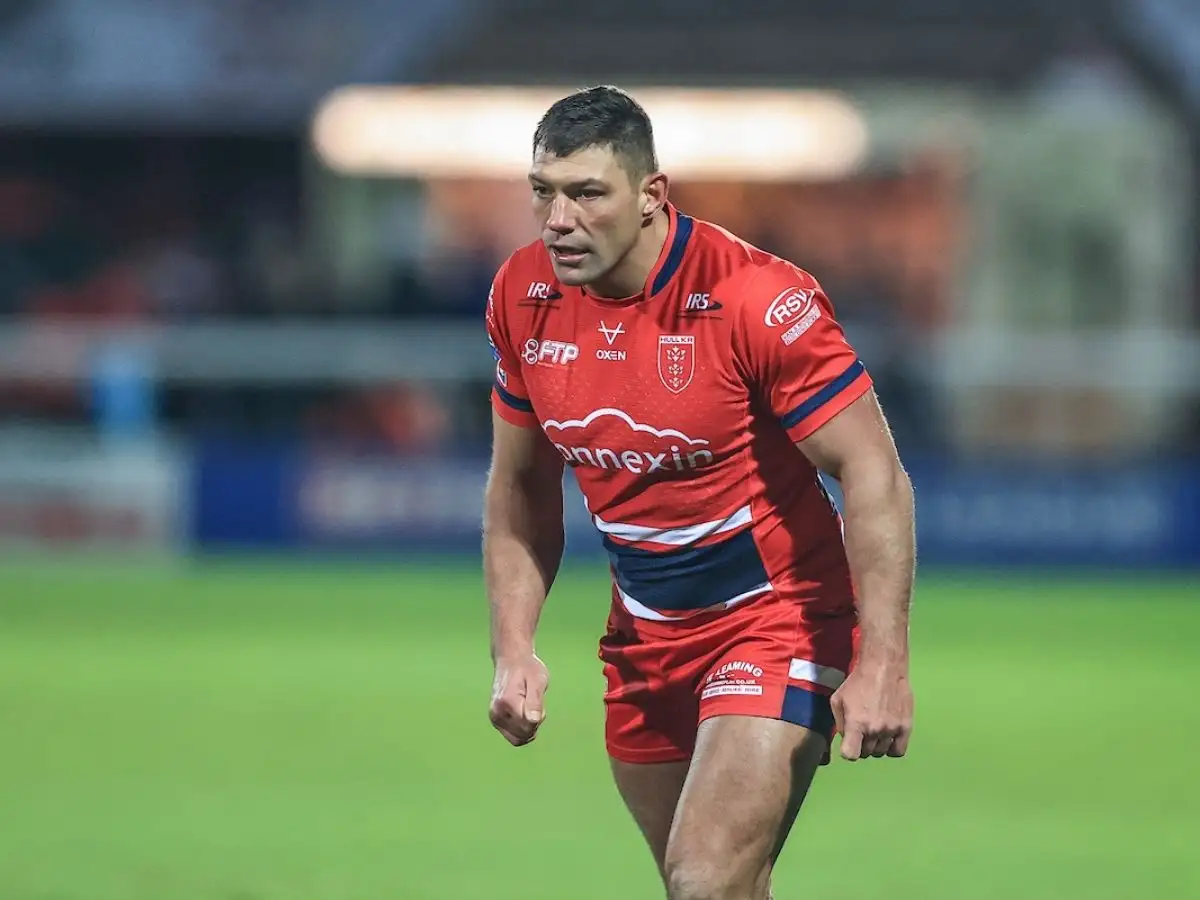 Ryan Hall says he has no plans to retire and believes last year's World Cup postponement has reignited his England career.
The 34-year-old Hull KR winger was a notable inclusion in England coach Shaun Wane's first train-on squad ahead of this autumn's World Cup.
And speaking on The Big Interview for Love Rugby League, England's all-time leading try scorer reveals what Wane said to him in that phonecall and how it has given him fresh focus to win back his international shirt.
"I'm back amongst the pack, I get to have another shot at an England shirt, and I love playing for England so hopefully I've a little more left to give," says Hall whose last appearance for his country came in 2018. 
"There are different styles of wingers and I'm certainly one style, so it depends what the coach wants. I'm hardworking which is hard as I'm a bigger build so it takes more energy. I'm not just a finisher, I like to lay some foundations.
"I was very happy to see Shaun Wane's name pop up on my phone. He said that from having coached against me he's always respected what I can do and thinks that style is going to be important to have on the field at the World Cup. Obviously I said that's great to hear and I'll give it my all." 
Ryan Hall: World Cup postponement worked in my favour
Hall believes that seeing the World Cup pushed back a year has actually worked in his favour and given him a real chance of winning back his place in the side.
"It was in my head at the start of last year and it was in my favour how it got rearranged," he added.
"I wasn't in the running for a shirt so selfishly it has worked out okay as now I am on the radar and will do my best to get the shirt at the end of the year." 
No plans to retire just yet
Hall has another 18 months to run on his current Hull KR contract which would see him finish next season approaching his 36th birthday. Yet despite his advancing years, the winger insists he has no plans to let the legend go gracefully.
"As long as I'm fast enough to play on the wing and win things that I'm supposed to win in training then I'll keep going," he continued.
"There are no signs that I should be stopping. As soon as I start losing those battles I'll look in the mirror and I'm sure coaches selections will start going against me. But at the moment I'm going okay."
Life after league
Hall is already a director at a health and safety business for construction sites, but admits he is flirting with the idea of coaching when his playing days end.
"Every rugby player should be thinking about life after rugby from the start," he continued.
"I always knew I wanted to be the director of a business and be my own boss.
"As I grow older I do get more of a coaches' head on. I had written it off but I'm more building towards it now as I enjoy being able to advise people.
"I think I'm approachable, players do come to me especially wingers so it's good to be able to deliver that and get enjoyment from it."
How to access the Love Rugby League podcast
The Love Rugby League podcast is available through all your usual podcast sources.
You can subscribe on Apple Podcasts, Spotify or Audioboom. Please do leave a rating and a comment in Apple Podcasts!
PLAY: Is Ryan Hall in your Fantasy Rugby League team? Click here to create yours now!