Thomas Minns has used his personal experiences of suffering with depression and anxiety to become a motivational speaker and help others.
The 26-year-old came through the ranks at Leeds as a hot prospect and enjoyed time on loan at London Broncos and Featherstone.
Minns was enjoying his lifes was a professional rugby league player and moved to Hull KR in 2016 to start the next chapter of his career. However, his life was turned upside down when his mother unfortunately passed away in 2017.
He said: "I lost my mum in 2017 and the following year I ended up going into a really bad place.
"Everyday I would come home from training, sit in my bedroom and try to drink my pain away.
"It never helped but at the time I thought it was helping. It was an escape that filled a void in my life.
"Tim Sheens (then Hull KR coach) was the best person to be around, he helped me massively and offered to pay for my mother's funeral so that's something I will forever owe to Sheensy. He was absolutely spot on with me.
"It was hard to get my head around asking for help. Now looking back, the coping strategies that I've now used to overcome grief is just so different to what they were back then."
In January 2019, Minns received a 16-month ban from the sport which was backdated after testing positive for cocaine following a game the previous March.
Minns used his time away from the game to turn his life around and develop a positive mindset.
He continued: "Through all the struggles and dark times is where you learn the most.
"When I went away from rugby, I had to get a job but I'd never had a CV or a job. When you are 23 with no experience it was pretty tough to get work but I had to get one because I had a family to provide for.
"I lost a lot of money but through my time away, it made me put a lot of things into perspective like appreciating money a lot more.
"It made me appreciate hard work and that I was lucky  I got to do something I enjoyed. It helped me be able to help others because I learned through speaking up in the dark times.
"Everyone wants to talk about success but nobody wants to speak about the dark times. For me, you learn more through those dark times.
"Now I'm proud of myself for how far I've come and now I can go into places and share my story to inspire and help others realise that they aren't on their own."
View this post on Instagram
Minns returned to rugby with Hull KR in 2019 and has since moved to Featherstone.
Alongside his rugby, the inspirational centre has set up MinnsMind – a business based on motivational speaking with the aim of inspiring others, raising awareness of mental health and encouraging others to seek help.
Minns takes his presentations into high schools, workplaces, prisons, universities, sports teams and to the general public.
He said: "MinnsMind is something I've set up through my own struggles. I've been trying to do as much as I can to raise awareness around mental health.
"From my experiences and going through dark patches is where I've learnt the most about myself and it is crazy to think how many people are actually suffering in silence without seeking help.
"The main objective for me is to go into schools, colleges, universities and prisons and raising awareness on mental health.
"I used to think the world was a better place without me but I'd tell anyone who is suffering to just seek help. Once you do that you just think 'why didn't I do that ages ago?'
"I believe I'm bulletproof now and this is what has moulded me to be how I am."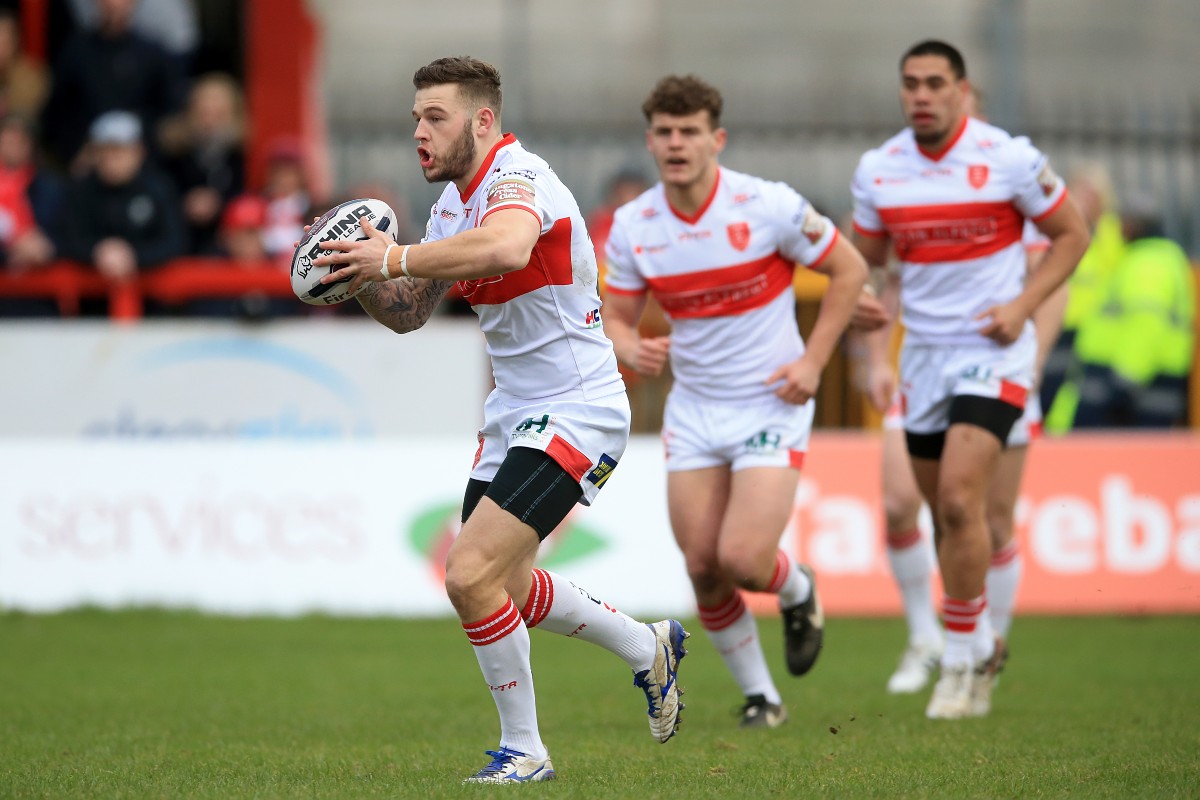 Minns, who has also taken up a lot of charity work, has fallen back in love with rugby league again since developing his positive mindset and overcoming his demons.
He said: "Being away from rugby has been the best thing for me.
"I used to hate going to training because I'd sit in the car and have these dark thoughts all the way there. Now from changing my mindset, it has made everything 10x better and now I can't wait to play.
"I'd say I was a pretty decent player when I had a bad mindset while I struggled with depression, anxiety and my mother passing away and I still played pretty well. Now with the positive mentality I have now, it has made me appreciate rugby so much."
For more information on MinnsMind, visit MinnsMind.co.uk and follow his Twitter and Instagram accounts.
Listen to The Final Hooter podcast, featuring exclusive interviews, every week. SUBSCRIBE to Love Rugby League on Apple Podcasts.