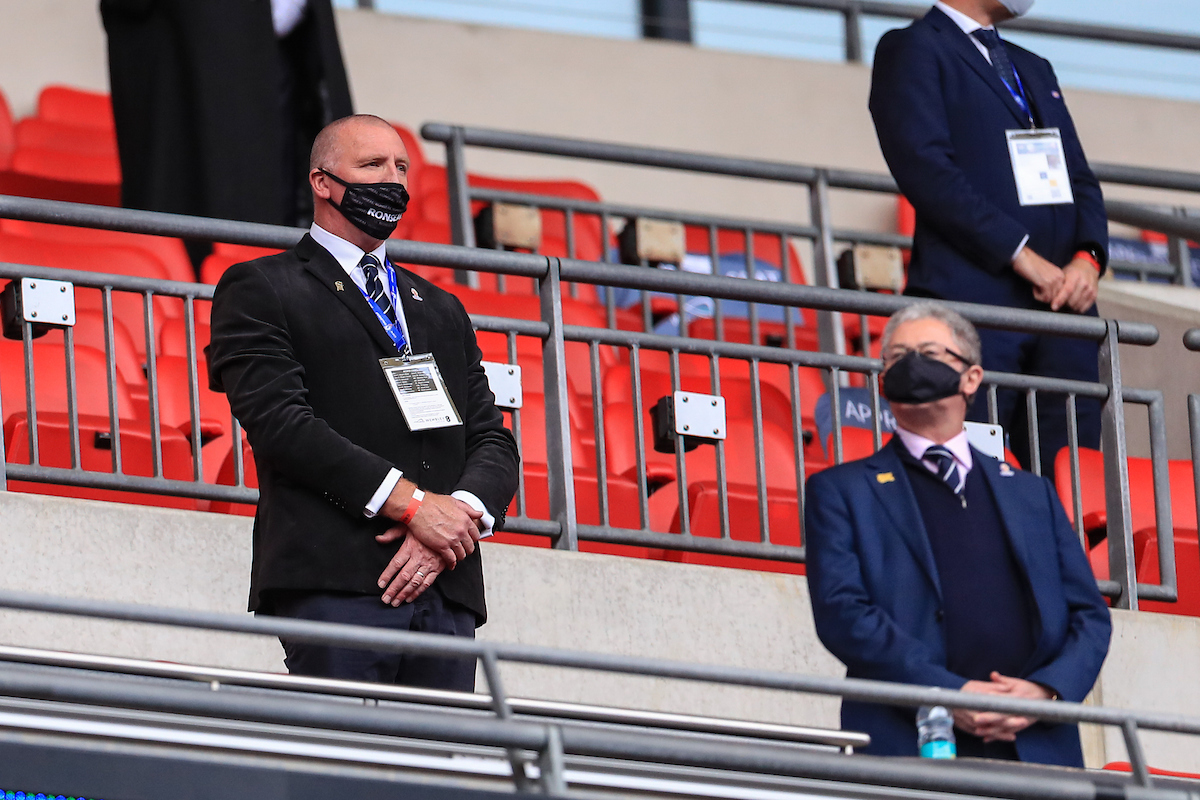 There's every chance another re-structure of the professional game is on the cards – and this could be the last chance rugby league gets to get it right.
As reported by our esteemed media colleague, the well-sourced Matt Shaw, a proposal is on the table to turn Super League in to two divisions of 10.
It would involve no relegation from Super League this year, with two from the Championship going up to create a 14-team competition in 2022.
The four bottom teams would then go down to (let's call it) "Super League 2", and be joined by the top six Championship teams.
This was tabled at a meeting between clubs, the RFL and Super League, as discussions continue about re-aligning the sport.
Based on current league positions, this is an example of how Super League in 2023 could look:
| | |
| --- | --- |
| Super League 1 | Super League 2 |
| Castleford | Batley |
| Catalans | Bradford |
| Huddersfield | Featherstone |
| Hull FC | Halifax |
| Hull KR | Leigh |
| Leeds | London |
| Salford | Newcastle |
| St Helens | Toulouse |
| Warrington | Wakefield |
| Wigan | Widnes |
Naturally there may well be some movement in that by 2023, with York and Sheffield in particular likely to strive to finish in the top six of the Championship, while League 1 favourites Barrow will also be well-resourced to make a challenge.
Maintaining promotion and relegation between the two divisions would be a key consideration, and the reports are that the funding would also be more equally shared, which would hopefully provide a sustainable platform for growth.
For all the attempts to expand, Super League still has the same number of teams as it did in 1996.
This structure at least gives it an opportunity to grow to 20 full-time teams, while not detracting from the elite sides.
While the finer details are as yet unknown, a minimum salary cap spend or a guarantee of being full-time must surely be made for teams to join the party.
Toulouse and London are already full-time, while both Bradford and Widnes have been full-time in recent years and would presumably have no trouble making that transition again with the appropriate central funding distribution.
Featherstone have made no secret of their ambitions, and the same applies to Newcastle and York.
Whatever is decided upon must be future proofed.
The constant changing and re-structuring has done rugby league no good in terms of its respect from outsiders, or indeed the ability for casual fans to engage with and understand the sport.
Therefore, my idea would be to incorporate some sort of application process for teams who want to be added to the 20 team selection – as an "expansion" of that number, rather than replacing existing clubs.
One of the biggest problems with rugby league's strategy in recent years, is any attempt at growing the game always seems to be at the expense of existing clubs; and vice-versa too, where existing clubs stop the growth of the game as they feel threatened.
That shouldn't be the case. If it's about money, then make any interested teams put up a bond fee to join the competition – so that no club's central funding is reduced by having to split the pie in to more pieces.
If Ottawa, Red Star Belgrade or Carcassonne want to join Super League 2, then make sure there are windows of opportunity and criteria for them to meet.
The same could apply to British clubs too.
The elephant in the room, of course, is what happens to the remaining 16 teams currently in the professional structure.
The constant restructuring at the top of the game has done no good to the pathway and structure of rugby league from grassroots up.
The most organised and sensible league set up appears to be the National Conference League, which rarely changes, and is the pinnacle of the community game. Oh for a bit more of that.
While there's a harsh reality that central funding needs to be cut, maybe completely, for these 16 teams – that's not to say there shouldn't be somewhere for them to go.
It would be counterproductive for rugby league to lose Coventry, London Skolars and North Wales, for example, as they add much needed geographic footprint.
The biggest challenge is how to accommodate them in a proper pyramid structure.
Could enough teams to be found to create a League 1 North and South, that sits between the professional and community game?
If not, an option could be to incorporate the reserve teams from Super League 1 clubs (like Leeds, St Helens, Wigan, Warrington and Hull) in to that structure to provide enough additional teams to create a competitive league and interest for the likes of Coventry, as well as the appropriate standard of competition they require to go.
Non-league football's structure works tremendously because it's regionalised. Rugby league will always struggle to replicate that, because there are clear differences between player pool size and quality.
Dropping in the reserve teams would at least give Coventry and London (and others) a decent competition; while enabling the northern based League 1 teams to play in a more regionalised competition, which would be more cost effective and sustainable without the central funding.
Again, based on current league positions, here's an example of how a regionalised League 1 might work (a north/west and south/east split might work better, but these suggestions are just for illustrative purposes).
| | |
| --- | --- |
| League 1 North | League 1 South |
| Barrow | Coventry |
| Dewsbury | Doncaster |
| City of Hull Reserves(?!) | Leeds Reserves |
| Hunslet | London Sk |
| Keighley | North Wales |
| Oldham | Sheffield |
| Rochdale | St Helens Reserves |
| Swinton | Warrington Reserves |
| Whitehaven | West Wales |
| Workington | Wigan Reserves |
| York | |
With this set-up, you could then introduce the election system that the Football League used to use to promote teams from non-league.
The winners of League 1 North and South each year, if they so wished, could make a pitch to join Super League – if they ticked the right boxes.
That would then at least give the likes of Coventry a clear pathway in a sustainable manner. It is important to enable organic growth, and not just shut off progress to anyone who has got a lump of cash now. What Coventry are doing for the game in the Midlands is far more important long-term.
The same goes for everyone else outside the chosen 20 – Barrow are riding on a crest of a wave right now and will likely be a contender for the Championship top six next season; but if they don't make it, then they should still have opportunities to progress; otherwise, what's the point?
What always seems to be lost in all of these discussions is that it's sport – we just want as many people and teams as possible playing rugby league.
It needs to be done right, it needs to be done for the good of the game as a whole, and it needs to be future-proofed.
Rugby league can no longer keep sleep-walking in to the abyss.
This really is the last throw of the dice.