Diagnosis from Dr Rowley after illness-struck Salford see off Leeds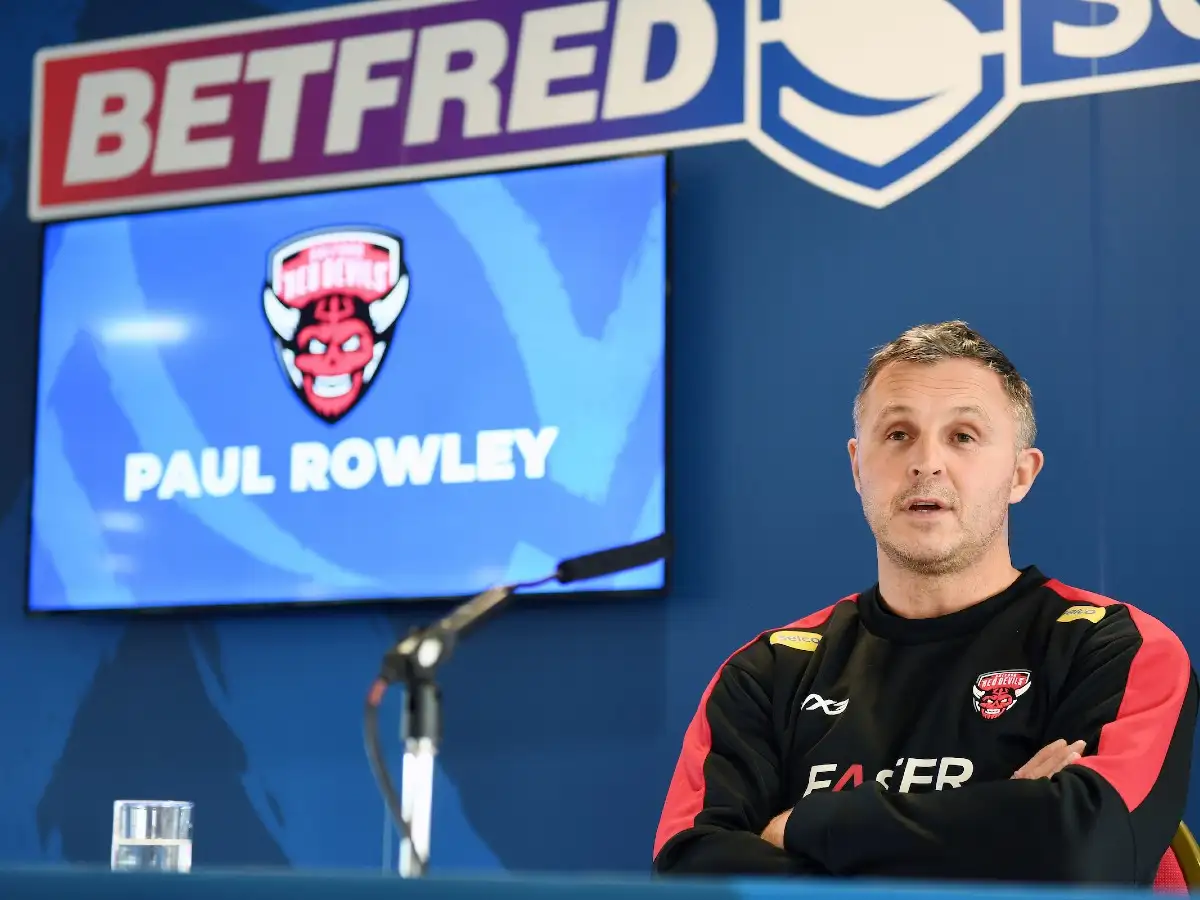 Salford Red Devils head coach Paul Rowley has praised the character his side showed in their 23-8 win over Leeds Rhinos yesterday, revealing that they had an illness-ridden week leading up to the game.
With try scorers including Ken Sio and Ryan Brierley at the AJ Bell Stadium, the victory was Salford's first since mid-March.
Speaking post-match, boss Rowley detailed the extent of a weakened Red Devils squad which is self-admittedly already a small pack.
Depleted Devils
"If you'd have gone in our dressing room before kick-off, it was like a doctor's waiting room," Rowley told Love Rugby League.
"There was coughing and spluttering, and God knows what else. We've had masses of adversity this week with illness and COVID. We literally had no more players to choose from.
"We've just got the one with COVID (not involved or in contact with the rest of the squad), but we've got around six or seven with flu.
"Some of those weren't involved and some did play. When it's like that, it's difficult. You tell yourself that you'll be alright, and you'll get through it, but it's difficult. What is says is that we've got a team with a great attitude, great character, and a fair bit of ability as well.
"I'm just really pleased for the players because they deserve that result. It's a culmination of many weeks of effort and a decent culture at the club."
Looking at the 17 men selected by the Greater Manchester outfit yesterday, their illness woes were clear for all to see.
Dupree in at the deep end
Prop Tyler Dupree a prime example, signed from Widnes Vikings only a few days prior. Pulled out of the Salford reserves squad at the eleventh hour on Saturday, the youngster was thrown straight into first-team action against the Rhinos.
Rowley added, "We had people out on loan and who were meant to be playing for the reserves.
"Everything was shifting around at the last minute. In terms of Tyler, he's been out injured for several weeks at Widnes, so this isn't the ideal environment to be thrown in at the deep end.
"He could've got some minutes in the reserves, but he stuck his hand up [to play for the first-team] and that's what the lads did throughout this week, that's what they do week after week.
"There's never a question mark on the character of this team and when you are a little bit down, you've got to come as a collective. They did that today."
Two points against Leeds moved Salford up to ninth in the Super League. Hoping to have a few more bodies back, Rowley's side now move onto the next game in Castleford Tigers.
Cas head to the AJ Bell on Friday night – May 8 – live in front of the Sky Sports cameras.
READ: Tim Lafai loving life in England and wants to extend Salford stay