Podcast: The Final Hooter 2018 – Episode 11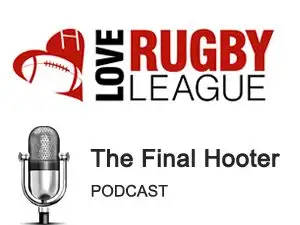 Dave Parkinson is joined by James Gordon for the latest Final Hooter podcast.
The pair look back over the Magic Weekend and debate about its future format.
They also chat about Kieron Purtill being handed the reigns at Leigh and Shaun Wane resigning at Wigan.
We have interviews with Martin Aspinwall (Barrow) and Stuart Littler (Swinton) following the exciting 22-all draw which we covered as part of our Championship Live broadcasting via Facebook Live Audio.
There is also just enough time to cram in a couple of thoughts about England Knights and Kevin Naiqama's impending move to St Helens.