Five more Challenge Cup classics on BBC this weekend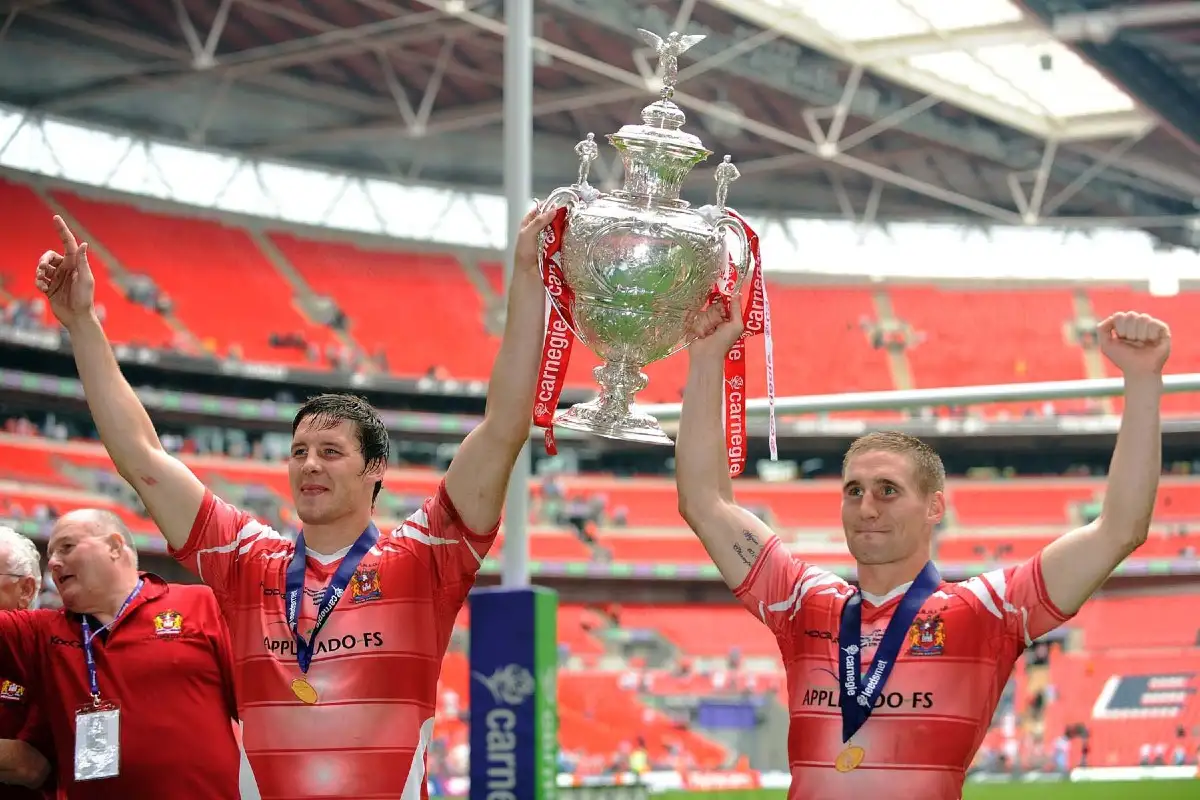 BBC One will show five more Challenge Cup classics this Sunday.
Presenter Mark Chapman looks back at five classic Challenge Cup finals from the BBC Sport archives from 2:05pm-3:20pm.
First up is a West Yorkshire clash from 1973 as Featherstone took on Bradford.
And 14 years later, Halifax and St Helens produced one of the closest finals Wembley has ever seen, while yet another Yorkshire club, Sheffield, were huge underdogs against the mighty Wigan in 1998.
Hull FC were also outsiders when they faced Leeds in 2005 – and the Rhinos are in action again against a Wigan side boasting the Tomkins brothers, Sam and Joel, at the peak of their powers.
Challenge Cup Classics (Sunday, May 10 – 2:05-3:20pm)
Featherstone 33-14 Bradford Northern (1973)
Halifax 19-18 St Helens (1987)
Sheffield 17-8 Wigan (1998)
Leeds 24-25 Hull FC (2005)
Leeds 18-28 Wigan (2011)
Watch our Last Tackle podcast, featuring a guest, every week. SUBSCRIBE to Love Rugby League on YouTube.
Listen to The Final Hooter podcast, featuring exclusive interviews, every week. SUBSCRIBE to Love Rugby League on Apple Podcasts.
---
More on site
My Set of Six: with Bradford forward Connor Farrell featuring Nathan Hindmarsh & beating Leeds
All Onside with Mick Cassidy and Robbie Hunter-Paul: Push workout
Rugby League Today: Ward's acting bug, Hull KR owner sends out warning & Hoffman wanted Wigan return
Melbourne to stay at Albury base despite fracas with local council
RLPA confirms players accepts 20% pay cuts after agreeing deal with NRL