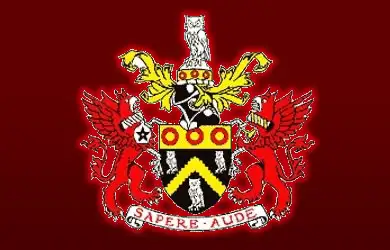 Oldham scrum half Jamie Dallimore will propose a toast to 2012 in the belief that it could be his year.
The 23-year-old plans to take Whitebank by storm in his first season as a member of the senior squad with a one-year contract under lock and key at his Wigan home.
Outstanding performances in last season's trophy-winning reserve side earned him his pay day plus three first-team outings as Carl Forber's understudy.
He marked his senior debut with two tries and a drop goal in a 35-18 home win against South Wales in June and followed up with an exciting individual try and two goals in a 24-20 win at Workington in September.
With Forber no longer at the club, Dallimore knows a regular position in the side is his to lose.
He will be out to impress on day one in the Law Cup clash with derby rivals Rochdale Hornets at Whitebank on Monday (3pm kick off).
"From first coming to Oldham a year ago to play in the reserves I always hoped it would lead to an opportunity like this," said the former Great Britain amateur international, who played for England in Dubai in 2008, Great Britain in the South Pacific in 2009 and Great Britain under-23s in the Ukraine last year when he was tour captain.
He was the first of four players from last season's reserves to sign a pro deal — and his rapid progress was no surprise to his fellow Wiganer, fellow scrum-half and former Oldham Bears captain and Blackpool Panthers coach Martin Crompton.
"Jamie's got the X-Factor," said Crompton, who has watched Dallimore develop through the junior ranks at Wigan St Cuthbert's, on to the first team and then on to amateur international honours.
"He's got the lot — good hands, a great kicking game, tactical awareness and the ability to guide his side around the field.
"He's also exciting with ball in hand. He's quick on his feet and he reacts like lightning to situations in front of him. He's a nightmare to defend against.
"Oldham have got another good 'un from the Wigan area and I'll be interested to see how he goes. It should be a big year for him."
Roughyeds boss Tony Benson, who plans to field a strong team on Monday, supported Crompton's judgement.
"Jamie is an exciting young player," said Benson, "and potentially he has a big future.
"He's so quick of thought and movement that he can conjur something out of nothing, but he's also capable of sticking to a structured plan."
Roughyeds return to training tonight, after a week off, but Benson may wait until Saturday before announcing his team to defend the Law Cup, which Oldham got their hands on with a 34-28 win at Whitebank last year.