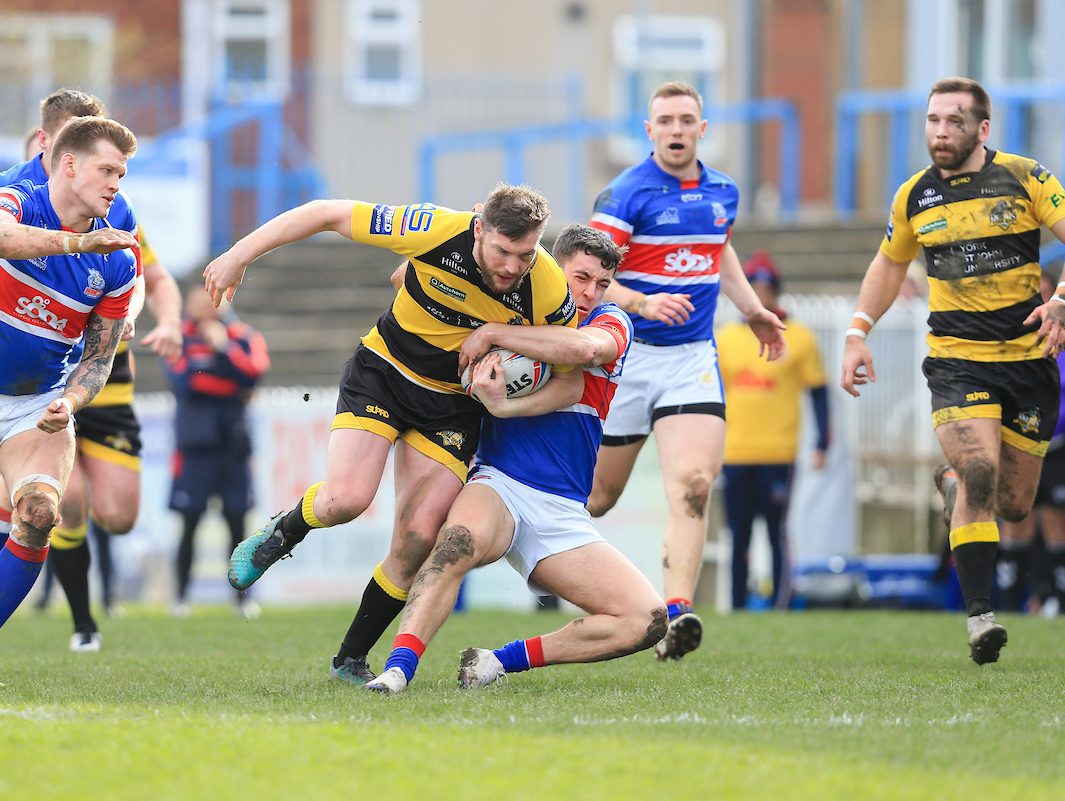 Featherstone and York have become the latest clubs to confirm they have declined an invitation to enter the RFL's autumn competition.
Just four clubs have so-far signalled their intent to play in the competition devised by the RFL following the cancellation of the 2020 season, despite an offer of £250,000 prize money.
Clubs have been reluctant to commit to the extra costs that the competition will create, notably surrounding testing, especially as there is as yet no indication as to when crowds will be allowed back in stadiums across all sports.
A York statement said: "After receiving full details of the competition and learning the criteria in which the club would need to meet, a decision has been made that it would be in the club's best interests to not enter.
"The decision was taken with the input of both performance and finance areas of the club with the importance of a full pre-season program and welfare of the players alongside our commitment to be better on and off the field.
"We would like to place on record our thanks and appreciation for the efforts of the RFL for their support and guidance throughout this process and we wish the participants the very best of luck."
Featherstone, who had launched an audacious bid to replace Toronto in Super League that was swiftly rejected, earlier confirmed that they wouldn't be participating either.
Only Barrow, Bradford, Dewsbury and Leigh have confirmed their entry to the competition, with only Batley and the two London clubs yet to show their hand.
The RFL had hoped at least 16 clubs would enter from across the Championship and League One, which had 25 clubs in total last season.
There is no word yet as to whether a competition will still go ahead, or if it will be shelved.
The prize money came from a Super League handout, by way of compensation for the removal of promotion and relegation caused by the cancellation of the season due to the coronavirus pandemic.