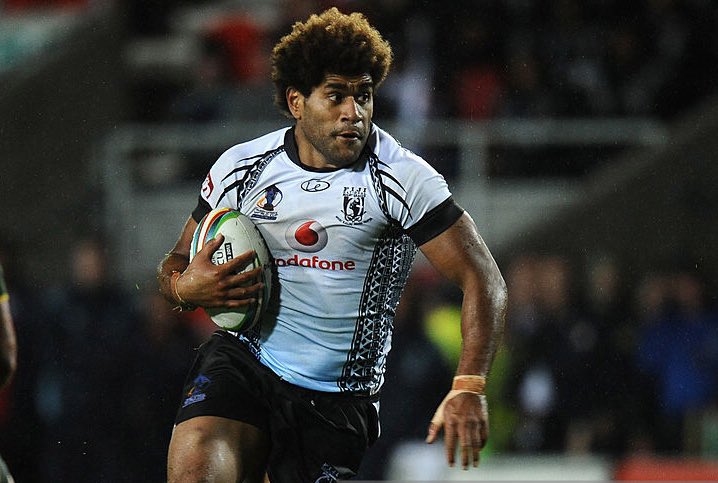 There were a number of eye catching moments in the second round of the 2017 Rugby League World Cup at the weekend.
NEW ZEALAND ARE CAPABLE OF WINNING THE WORLD CUP
How many people a month ago would have been saying that New Zealand have a good chance of winning the Rugby League World Cup this year? Not many, not many at all. Even the bookies wouldn't have had many bets on the Kiwis to come out on top.
Obviously, there is still a long way to go in the tournament but they look very strong and on course to achieve their target. Maybe Jason Taumalolo along with a few others switching allegiance galvanised the squad and give them added motivation to do well? Who knows, but they look fantastic after beating Scotland 74-6 on Saturday.
BATEMAN IS A SOLID CENTRE
When Wigan Warriors ace John Bateman was handed the No. 4 jersey for England in their warm-up game against a Combined Affiliated States squad a couple of weeks ago, a lot of eyebrows were raised as to whether Bateman, who is a back-rower by trade, would be a good option to have at centre or not.
But the 24-year-old has been a solid option for England at centre so far in the World Cup and is a class defender, one of the best in Wayne Bennett's squad in fact. He isn't alien to the position either, with the Bradford Bulls Academy product having played there previously for Wigan. Of course, there are areas for him to improve like every player in the world but he is in good form and has repaid Bennett's faith in him with two fine displays so far.
LEBANON ARE SHOWN THE RESPECT THEY DESERVE
England beat Lebanon 29-10 at the Allianz Stadium in Sydney on Saturday and a lot of people, including pundits and journalists, deemed that England were poor and were expecting the Three Lions to post a lot of points against the Cedars.
But England weren't poor, it wasn't the best England performance ever, granted, but it definitely wasn't poor. They posted nearly 30 points against a side that had a number of NRL regulars in. Lebanon are a good time and are doing their nation proud in their first World Cup since 2000 and Mitchell Moses will be world class talent in a couple of years. A lot of people were slating England rather than crediting Lebanon for testing England. 
IRLEAND ARE A PASSIONATE SIDE AND PLAY WITH PURE PRIDE
What a performance Ireland put in against Papua New Guinea. The Kumuls scored a late try to seal a 14-6 against the Wolfhounds in Port Moresby but when watching it live, you could clearly see the passion and pride that the Irish were playing with throughout the game.
Mark Aston's players were really putting their bodies on the line against a humungous Papua New Guinea outfit and really challenged the host nation for the full 80 minutes. A lot of people are talking about how the likes of Fiji, Tonga and Samoa embed themselves with their heritage and culture but Wolfhounds are exactly the same. The Irish have played with grit, determination and hunger throughout the tournament so far and have done their country and families proud with their performances in the World Cup.
FIJI SHOULD BE TALKED ABOUT IN SAME REGARD AS TONGA
Mick Potter has done a fantastic job with the Fiji side since taking over in 2016. They play some great to watch rugby league and boast a strong squad this year but more people are talking about their hymns (which are excellent by the way!), rather than the talent on show.
On the other hand, Tonga have gained a lot of plaudits already in the World Cup but the Bati have gone under the radar so far, despite putting in two clinical displays. They trashed the USA 58-12 in the opening weekend and battered Wales 72-6 on Sunday. Fiji are almost certain to finish top of Group D now and could go far in the tournament. 
What did you think of the opening weekend at the 2017 Rugby League World Cup? Did anything catch your eye? Let us know in the comments below.