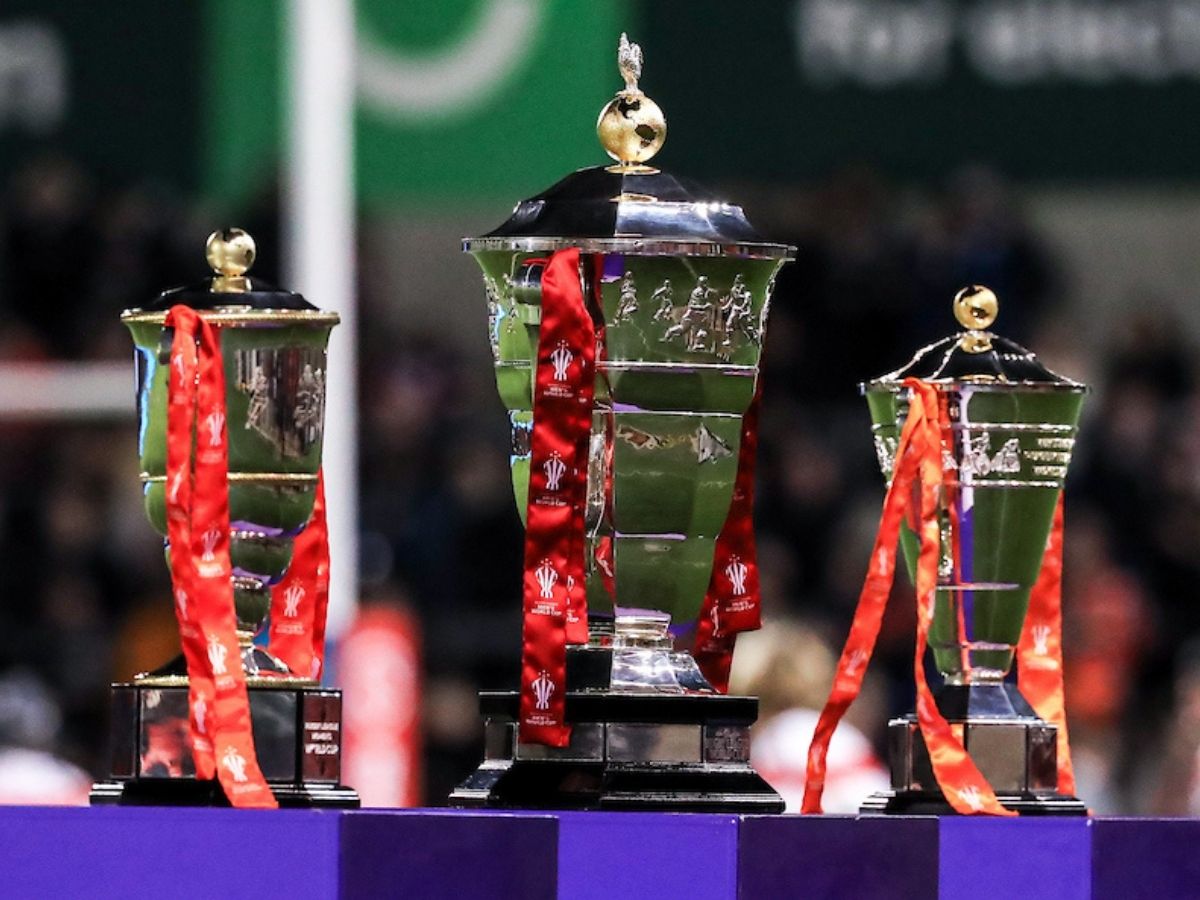 2021 World Cup Chief Executive Jon Dutton believes the extra year has allowed organisers to be able to make a real impact.
The tournament was due to be held last year, but was postponed after Australia and New Zealand chose not to travel over because of the pandemic.
However, Dutton believes the time has been used wisely, as they have gotten further into communities. He was speaking at the inaugural host impact day in Leigh.
Dutton said: "This is the biggest tournament in the sport's 127-year history.
"We've been blessed with time, a year longer than we would have hoped for at the start. But we've certainly used the extra time wisely, to get out into local communities.
"Here in Leigh today, we can see the mental fitness programme, the culture programme, the facilities and volunteering initiatives, it's about having appeal beyond the sport of rugby league, which was always the objective."
Latest World Cup grant given out
On Friday, Leigh Miners Rangers were the recipients of a grant by the RLWC2021 CreatedBy programme.
This has seen the Miners given £336,000, which will help them create a new training facility. It is the final payment of the £10m given by the government back in 2016.
Dutton believes this World Cup will make a mark on the country.
He added: "We've just got the final element. Which is our small grants programme to announce, but we've managed to turn the £10m into something like £21m.
"In the Leigh Miners case, Wigan Council have made a significant investment. Some of the clubs have done fund-raising, some gained other grant aid.
"Our objective was to take our pound and make sure it worked really hard to leverage other funding. Which has been successful. And every pound has gone into community rugby league.
"We've actually delivered just over 225 grants, from kit and equipment to large-scale projects such as new pitches, clubhouses or floodlighting.
"We talk about social impact, we don't talk about legacy, that will come after, but we will leave our mark.
"There will be bricks and mortar and new facilities long after the World Cup has gone, all because of the decision that was made in 2016 by the Government to invest and for us to win the right to host the tournament."
READ MORE: Herbie Farnworth should start for England at the World Cup, says ex-captain