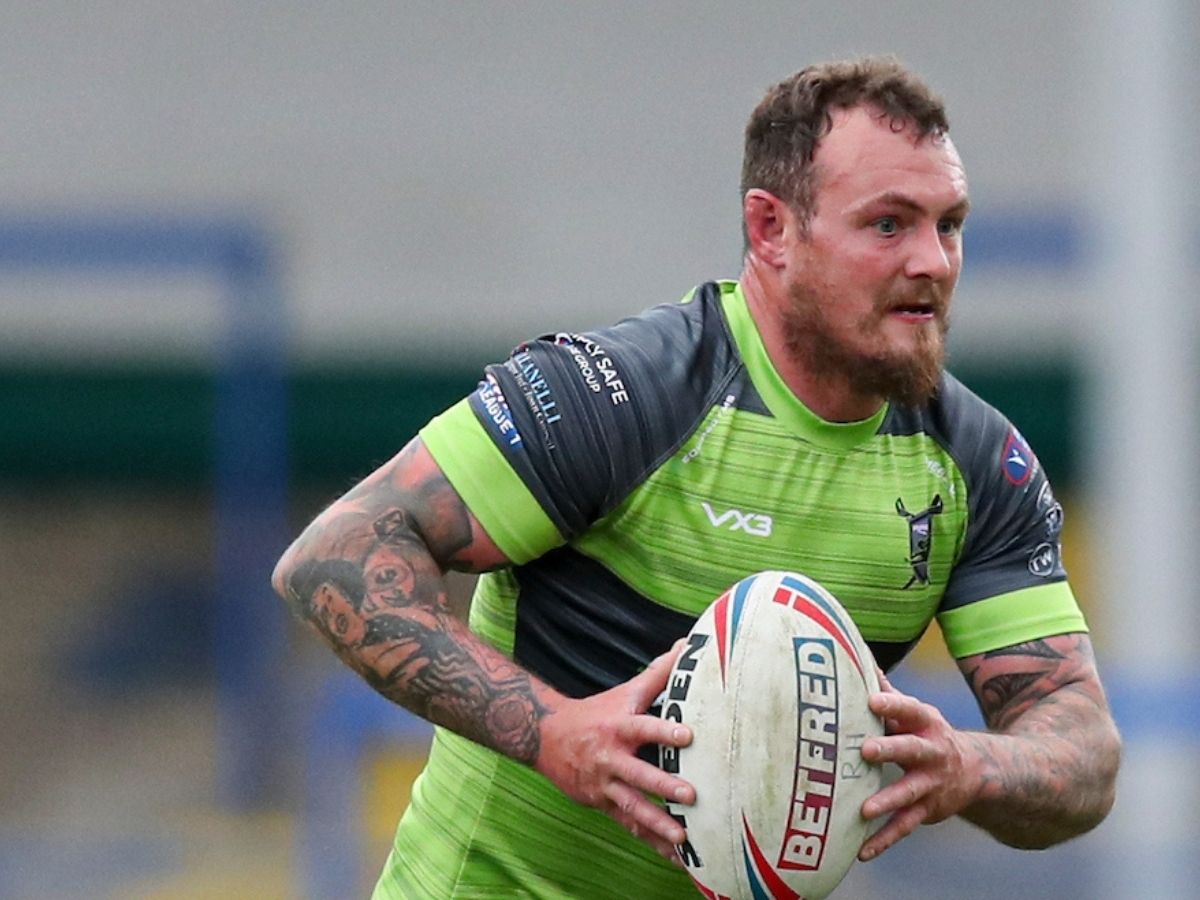 West Wales Raiders head coach Ashley Bateman has responded to his side's 100-4 defeat to Oldham in the League 1 competition.
The Welsh side have now conceded 234 points in their opening three League 1 fixtures so far this season. They are yet to claim their first win of the year.
They failed to pick up a victory in 2021, with a record of 18 defeats and one draw.
Former player Bateman was appointed head coach ahead of the new campaign. He was in charge on a temporary basis since the previous coaching team left before they even kicked a ball in 2022.
Bateman made almost 150 appearances during his career as a player. He made a solitary Super League appearance in 2009 for Crusaders.
League 1 round-up: Swinton continue fine form and historic day for Cornwall RLFC
West Wales Raiders coach responds to defeat
Bateman said: "As the head coach I'm devastated with that result. It's not what we have been training towards and I take this loss personally.
"It all ends with me and we will be working towards making this team a success.
"We have a good group of boys who are learning. I have only had this group as a whole for five weeks at most, so we are learning and we will work hard to turn it around."
CEO Peter Tiffin: 'Please be patient'
CEO Petter Tiffin added: "Yesterday was a difficult one to take. Myself and Andrew are fully behind Ash and his team and what he is trying to achieve.
"But it's going to take time. It's a totally different process to previous Raiders coaches and I think it will be a massive positive step up for the club.
"There were glimpses of how Ash wants his squad to play last weekend at home against Rochdale.
"We have a week off this week and we are working hard to grow the squad even further as we have seen a lot of injuries and suspensions has dented the squad already.
"I know we have had a few years in the professional leagues and some may be thinking the club is going backwards in results but please be patient as an arrow needs to be pulled back before it can go forward."
Hᴇᴀᴅ Cᴏᴀᴄʜ & CEO Sᴛᴀᴛᴇᴍᴇɴᴛs

𝘼𝙛𝙩𝙚𝙧 𝙮𝙚𝙨𝙩𝙚𝙧𝙙𝙖𝙮'𝙨 𝙖𝙬𝙖𝙮 𝙧𝙚𝙨𝙪𝙡𝙩 𝙬𝙚 𝙘𝙖𝙪𝙜𝙝𝙩 𝙪𝙥 𝙬𝙞𝙩𝙝 𝙗𝙤𝙩𝙝 𝙃𝙚𝙖𝙙 𝘾𝙤𝙖𝙘𝙝 𝙘𝙤𝙖𝙘𝙝 Ash Bateman & 𝘾𝙀𝙊 𝙋𝙚𝙩𝙚𝙧 𝙏𝙞𝙛𝙛𝙞𝙣 𝙤𝙣 𝙩𝙝𝙚𝙞𝙧 𝙩𝙝𝙤𝙪𝙜𝙝𝙩𝙨

🆃🅴🆄🅻🆄 🆁🅰🅸🅳🅴🆁🆂 pic.twitter.com/QRFEdh5cUG

— West Wales Raiders (@WWRaidersRL) April 11, 2022
PLAY: Our free Fantasy Rugby League competition is back for 2022