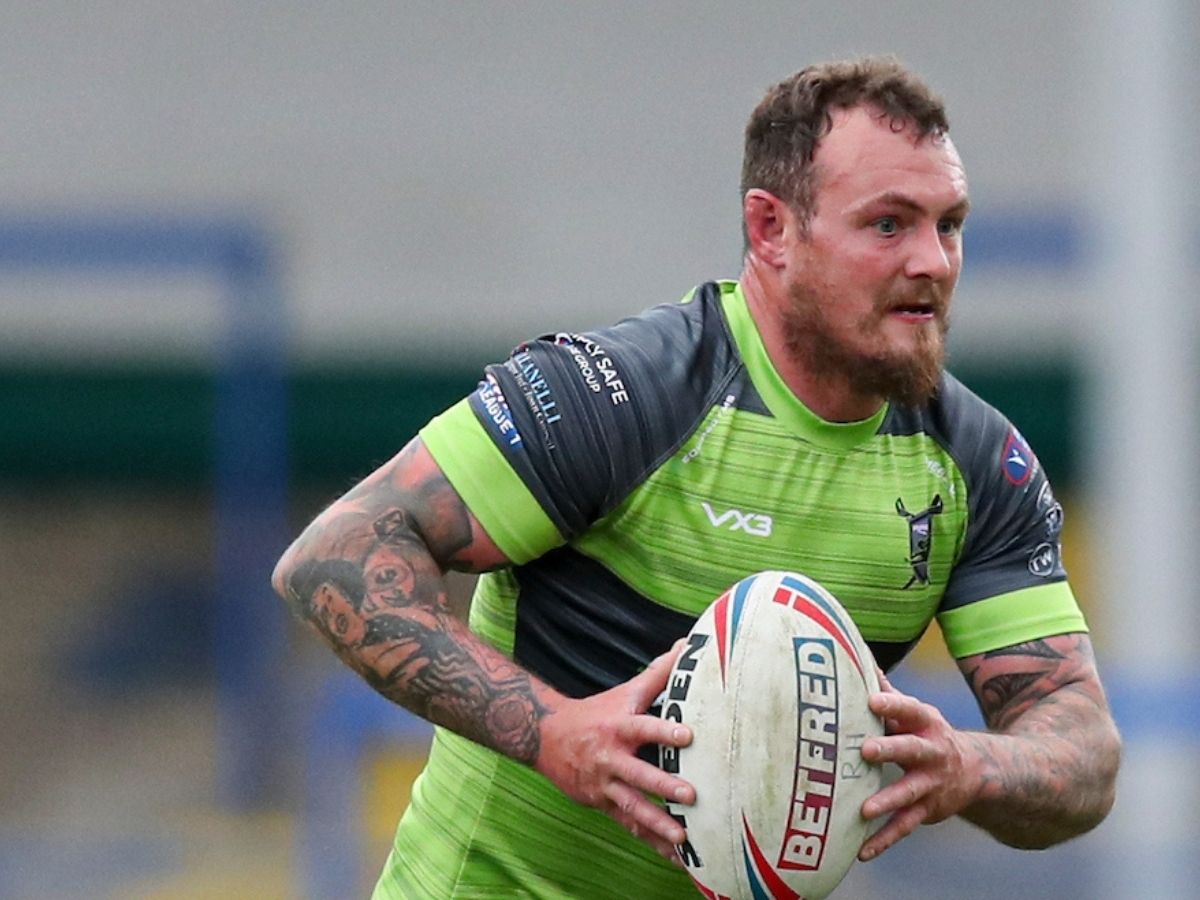 West Wales Raiders have appointed former player Ashley Bateman as their new head coach ahead of the 2022 League 1 season getting underway.
The former player has been in charge on a temporary basis since the previous coaching team left before they even kicked a ball in 2022.
The Raiders crashed out of the Challenge Cup second round after a 96-0 drubbing at home to Swinton.
Bateman made almost 150 appearances during his career as a player. He made a solitary Super League appearance in 2009 for Crusaders.
Bateman then spent all but one season of his career with South Wales Scorpions, which then turned into West Wales Raiders. He spent the 2018 campaign with Coventry Bears.
On the international scene, Bateman won six caps for his native Wales. He played in the 2014 European Cup.
On his appointment, Bateman said: "It's a massive challenge and one I'm really looking forward to.
"It's a club that I know really well and I'm very happy with how our pre-season is progressing."
West Wales Raiders begin their League 1 campaign with an away trip to Swinton on March 27.
🚨BREAKING: West Wales Raiders are delighted to announce the appointment of Ashley James Bateman as the club's head coach.

🗣"It's a club that I know really well."

🎥Keep an eye out for Ash's first interview as head coach.

💚TEULU RAIDERS💚 pic.twitter.com/m2tTpZxgzv

— West Wales Raiders (@WWRaidersRL) February 28, 2022
---
More on League 1
Former Leeds youngster makes Cornwall move
Ireland international Will Hope steps away from game to pursue new career
All Cornwall games to be live streamed in 2022
---
Opinion: Should there be a clear pathway between League One and the NCL?
As it stands, there is no clear pathway between the National Conference League and League One, which forms the gap between part-time rugby and amateur rugby.
Over the years, we have seen several League One clubs fall in the Challenge Cup to NCL-based sides. There have been two this year, with Castleford Lock Lane beating Oldham, and Hunslet Club Parkside winning at London Skolars.
It proves that on the pitch, there is not a lot between some of the clubs from League One and clubs from the NCL. Although, it is a different type of challenge doing it in a one-off cup match compared to a league campaign.
Background of League One and NCL
The idea of a third tier in rugby league has come and gone over the years. It was not until 1991 that a proper third tier was established. It was scrapped in 1993, and then brought back as part of the restructure for the Super League.
However, in 1999, the second and third tiers merged to create the Northern Ford Premiership. The third tier then made a return in 2003 under the name National League Two.
The second and third tier have since taken many forms, including a three-tier league which was only lasted a couple of years. The three-division tier is the closest thing seen to a pathway between semi-professional rugby and the amateur game.
NCL clubs also had the chance to play in the League One Cup when that was around between 2015 and 2017. They took the place of non-English sides Toulouse and Toronto in the competition.
Meanwhile, the NCL has been around since 1986, and whilst it has always been considered the step below the professional game and the amateur one, there has never been promotion or relegation up from it.
Could an NCL side be more competitive?
Over the last couple of years, we have seen West Wales win just one game since their move to Llanelli. That saw them defeat Coventry 44-16 in 2019.
Last year, they brought in a couple of high profile players, in the shape of Rangi Chase and Gavin Henson. However, that did not work out, with Chase leaving for Rochdale soon after, and Henson would struggle with injury.
You do have to wonder if an NCL side would be more competitive in the league.
There are recent examples of clubs going in and making an impact. London Skolars and Coventry Bears, now Midlands Hurricanes, have both been competitive in League One.
The Hurricanes have been building year-on-year since they were admitted to League One, with an eighth place finish in 2021 their best so far.
Meanwhile, the Skolars were admitted to the third tier back in 2003, as part of the third National League. Their best season came in 2013, when they finished fourth, but missed out on promotion via the playoffs.
Maybe bringing in another tier to bridge the gap could help with that. It worked for the Skolars, and the next club like that could well be waiting in the wings in the NCL.
PLAY: Our free Fantasy Rugby League competition is back for 2022