Loan star 'very close to getting an opportunity' says Leigh coach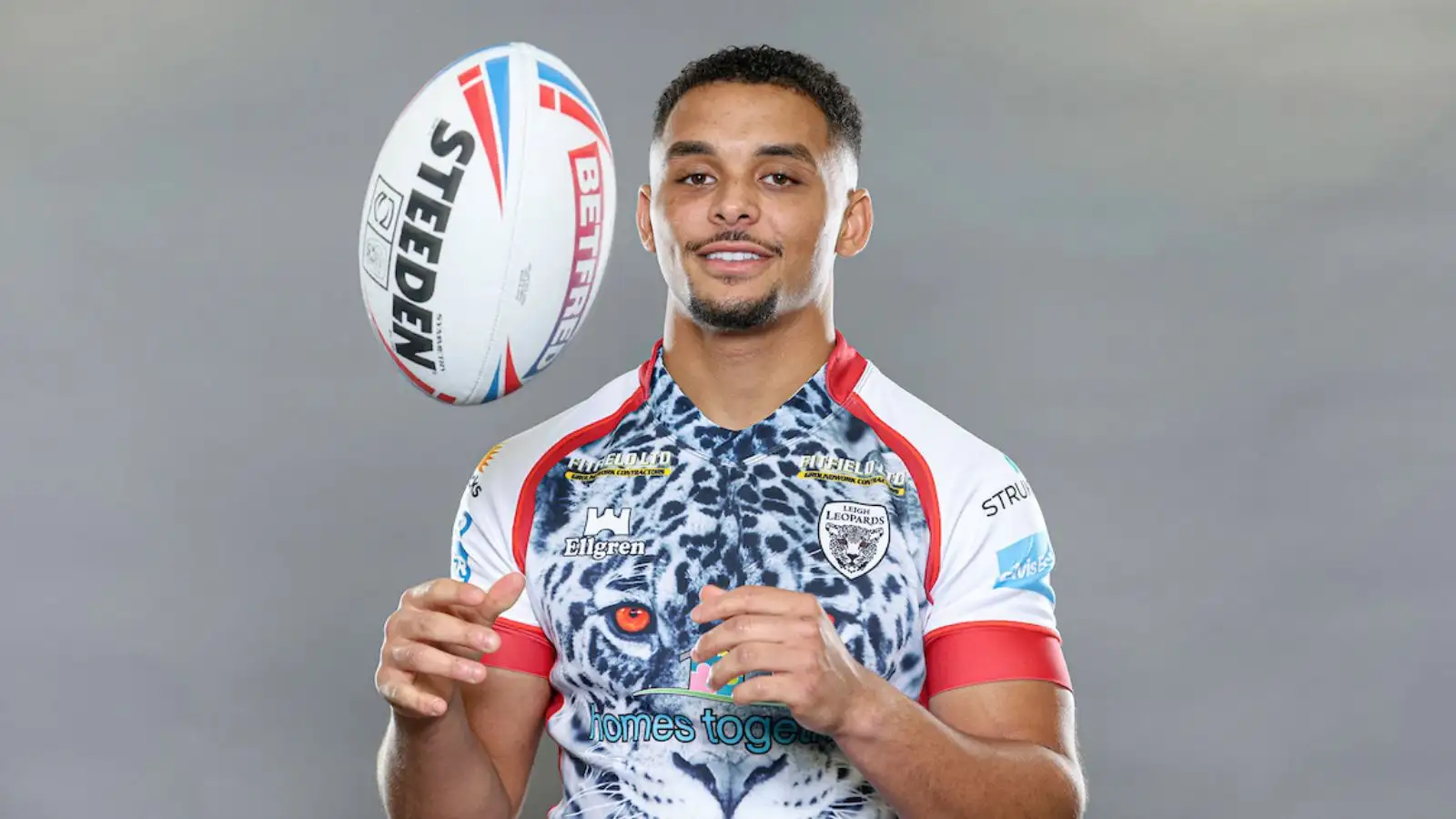 Leigh coach Adrian Lam has revealed that Umyla Hanley is close to getting his shot in the first team after starring on loan in League 1.
Utility back Hanley bagged a hat-trick for Rochdale in their 32-18 win over North Wales Crusaders on Sunday after linking up with the Hornets on a short-term loan deal.
"I've watched all of his clips and he was outstanding," Lam told Love Rugby League. "That's what we expect from the players who go out on loan from us.
"The reason why I wanted him to play rugby is because he is very close to getting an opportunity here but we've had a fit team for the last couple of weeks.
"It's good that we can get the players out to do that because he has been outstanding in training and I've been wanting to give him a go at some stage but it hasn't fallen on the cards for him.
"He understands the situation he's in, I'm glad he's got the confidence from that and he played really well. All the boys gave him a pat on the back this morning in the team meeting and Jacob Jones was quite good for Widnes (on Monday) in a losing team."
The utility value of Umyla Hanley
Hanley actually played centre for Rochdale, but Lam sees his preferred positions as wing or full-back.
Lam said: "He's played under me a bit at full-back and a bit on the wing, so I think that's where his role is at the moment. The better at that he gets then he progress in the centres I feel.
"He's certainly hungry at the moment and training the house down. Everything he does is at 100mph which I love.
"He is ticking every box to give himself a chance. The two wingers ahead of him at the moment are in very good form and are very experienced in doing their part. Umyla understands his situation and is playing his part within the group."
Leigh travel to Huddersfield in Round 12 of Super League on Friday night, 7:45pm kick-off.
READ NEXT: Leigh prop 'highly likely' to return as Adrian Lam provides update on injured duo