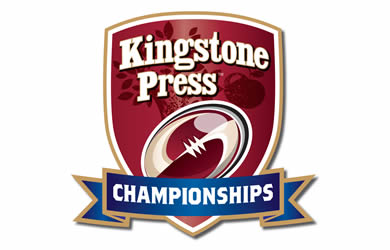 Two players have been charged with committing disciplinary offences during recent Kingstone Press Championship and Northern Rail Cup fixtures.
Barrow Raiders player Liam Campbell has been charged with committing a Grade B striking with the knee offence during Barrow's Championship game against Leigh Centurions on March 21.
South Wales Scorpions player Rhodri Lloyd has been charged with Grade B punching in the 62ndminute of his club's Northern Rail Cup group game against Oldham on March 24.
The players were charged after the incidents were reviewed by the Match Review Panel. Both have until 11.00am on Wednesday April 3 to submit an Early Guilty Plea.
South Wales Scorpions player James Tutuila has been suspended for two games after he submitted an Early Guilty Plea in relation to a Grade C dangerous throw offence committed during the Northern Rail Cup fixture against Hemel Stags on March 17.
The following players have also submitted Early Guilty Pleas in relation to offences committed during recent fixtures:
– Sam Hopkins (Leigh Centurions) – loses right to submit a further EGP for 12 months following Grade A punching offence
– Rob Parker (Leigh Centurions) – loses right to submit a further EGP for 12 months following Grade A punching offence
– Stephen Nash (Dewsbury Rams) – loses right to submit a further EGP for 12 months following Grade A punching offence