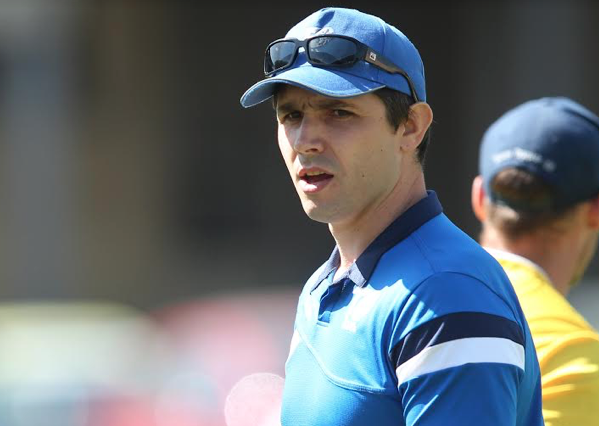 Toulouse coach Sylvain Houles has signed a new contract extension with the club for their maiden Super League season.
The French club went the Championship season unbeaten in 2021 as they clinched promotion to the top flight.
Super League's newcomers began pre-season training this week, with their coach welcoming them at the training ground.
Houles has made four new signings ahead of next season – Chris Hankinson (Wigan), Matty Russell (Leigh), Gadwin Springer (Villeneuve) and James Cunningham (Huddersfield).
RECRUITMENT: Toulouse looking for one more player to complete Super League squad
Sylvain Houles on ability to compete in Super League
Toulouse's refusal to pay big bucks for Australian imports could pay off in the long-term, but does Houles believe he has a strong enough squad to be competitive against the likes of St Helens, Wigan and Leeds?
"Absolutely," he said, "The 27 players I have at the moment are at Super League level.
"Most of our players have Super League or international experience so I am really pleased with the squad we have assembled.
"At the end of the day, we built a Super League squad last season just to make sure that we could gain promotion and they did exactly that.
"This squad has shown it can compete and be successful at the highest level. People might ask where are our big signings but we made them last year.
"Tony Gigot, Dom Peyroux, Joseph Paulo, Mitch Garbutt were all brought in and Lloyd White and Harrison Hansen were already here."
Houles has faith in his players
He added: "These are the big name signings, we already have them, and they have been brilliant for us. And the added luxury for me is that these players are already embedded into our system, they know what we are all about, they are speaking our language.
"These players don't need time to settle in, they are ready to go on day one. When you move to a different country it's hard, you need time for you and your family to get to know the club, the city, the people and the different culture.
"It's a massive readjustment for players, particularly those with families and children and the language barrier can often be too big for some and they return home.
"The Super League players we signed last year have gone through all of this, they are comfortable and they can focus on their roles within the team. That is why this new season's squad will be even better, because of that experience.
"We are confident, we are ready for the challenge, we have faced a lot of challenges on our journey to Super League and achieved every one of them."
READ MORE: How Toulouse Olympique are shaping up for maiden Super League season
Follow Love Rugby League on Instagram