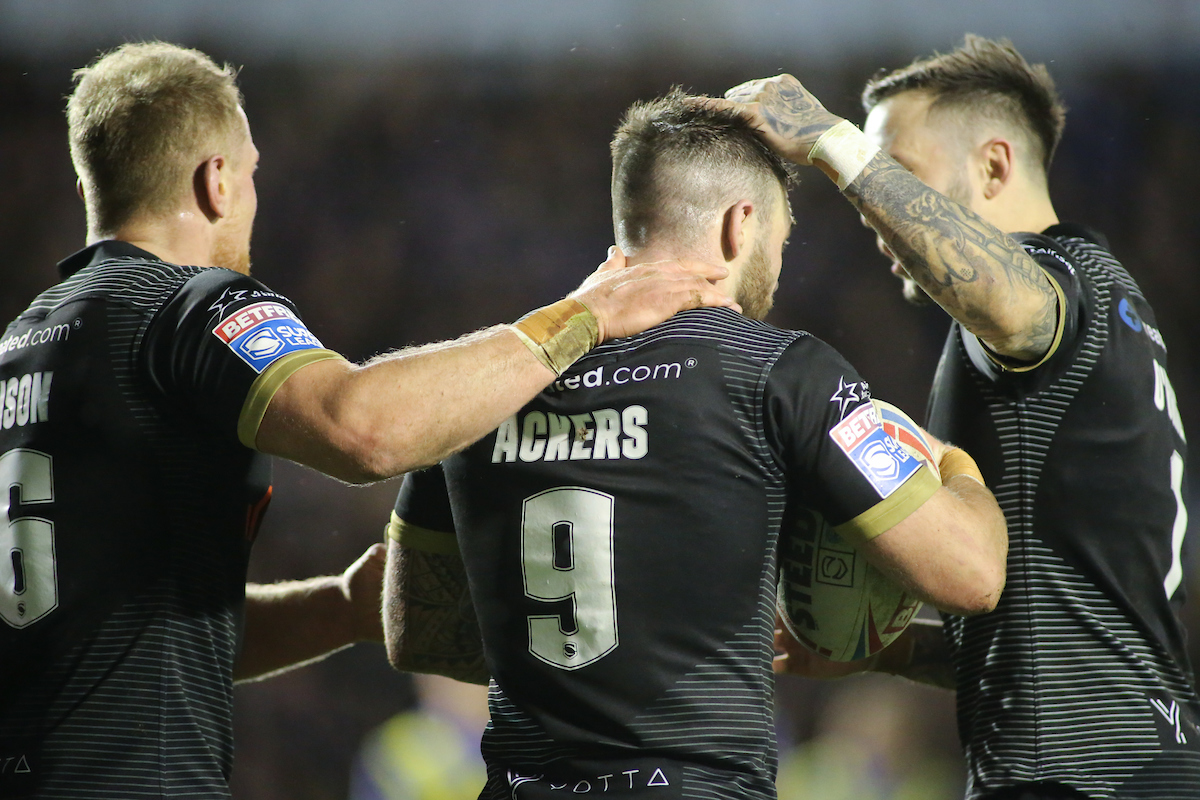 Toronto Wolfpack have announced plans to set up a UK-based foundation and community programme.
The programme will aim to deliver positive outcomes in communities across the UK, with the specific objective of putting rugby balls in kids' hands.
The Wolfpack already deliver a significant community programme in Toronto titled Full80 – and the UK-based foundation will now ensure the club contribute to the development of the sport in the UK as well as Canada.
Toronto's UK general manager, Martin Vickers, commented: "Our work with the community at home in Toronto is something that were immensely proud of and now we're pleased to announce plans to deliver similar projects in the UK.  
"There's little doubt that by putting balls in kids' hands we can stimulate the development of rugby league for future generations as well as do our part to grow healthier communities.
"As a new Super League club we, along with our players and coaches, take our responsibility in this area very seriously.
"We believe that the Wolfpack brand as well as our stars on the field can draw people of all ages to engage with us not only in heartland areas but in new areas, currently beyond the reach of the sport. Part of this project will be to further our relationships with other expansion clubs in the UK and to support their community efforts."
Watch our Last Tackle podcast, featuring a guest, every week. SUBSCRIBE to Love Rugby League on YouTube.
Listen to The Final Hooter podcast, featuring exclusive interviews, every week. 
SUBSCRIBE
 to Love Rugby League on Apple Podcasts.
---
More on site
Rugby League Today: Wales offer England out, Featherstone chairman frustrated & Brough's career fears
Calls to take Magic Weekend to Dublin in near future
Leigh have potential to do something special, says John Duffy
North Wales Crusaders are a club on the rise, says coach Anthony Murray
Wakefield aiming for a spot in the play-offs, says captain Jacob Miller