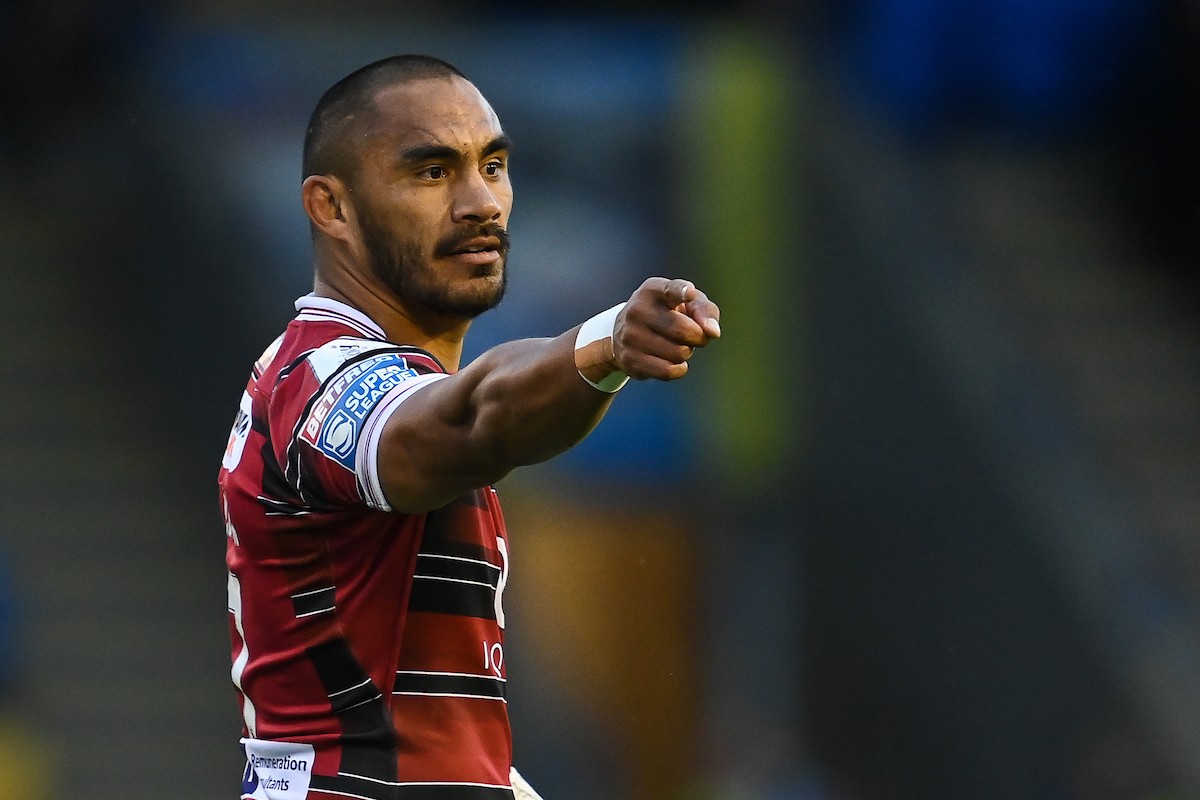 Tommy Leuluai could be Coach of the Year next season if he was to take charge of a team, according to his former Wigan team-mate Sam Tomkins.
Leuluai, 36, who is off-contract at the end of the season, is expected to join Wigan's coaching staff whenever he decides to hang up his boots.
And the former New Zealand international has received huge praise from Tomkins, who thinks he would be a towering success the coaching world.
"I've got good friends who can dissect a game unbelievably," Tomkins told the State of Mind Talks podcast.
"Tommy Leuluai could be coach of the year next year if he got a team, I truly believe that.
"You'll talk about a defence you are playing against and I know my markers. I know if I'm playing Wakefield and Reece Lyne turns in then I know what I'm going to do but Tommy will know from the bloke in the middle of the field to the bloke on the wing. He will dissect everything."
Catalans full-back Tomkins, 32, says he doesn't want to go into coaching once he retires from the game but would like to be a mentor for young players.
"Something I'm pretty passionate about is staying in the game in some capacity," he said.
"I'm not for coaching, I don't think coaching is for me. I see coaches and how hard they work and how frustrated they get, and I just think I don't want that.
"People always presume that if you are a spine player then you are going to do it but its never even been something I've thought of. I love rugby, but I think you have to be a rugby nerd to be a coach.
READ: Sam Tomkins plans to settle in France when playing days are over
"I listened to a podcast with Sean Long a few months back now and he said he knew while he was playing that he wanted to coach. He said he felt like he wanted to coach a team already and that's something I've never thought of.
"I've never thought I want to coach a team but I like helping young kids. There's some young kids now at Catalans that I like to do a few extras with and tip up where I can and I get more from that than I would coaching a team."
SOM Talks is the official podcast from award-winning mental health and fitness charity State of Mind Sport. 
Hosted by broadcaster and mental health speaker George Riley, the first series focuses on Transitions, and is available on all major podcast platforms.