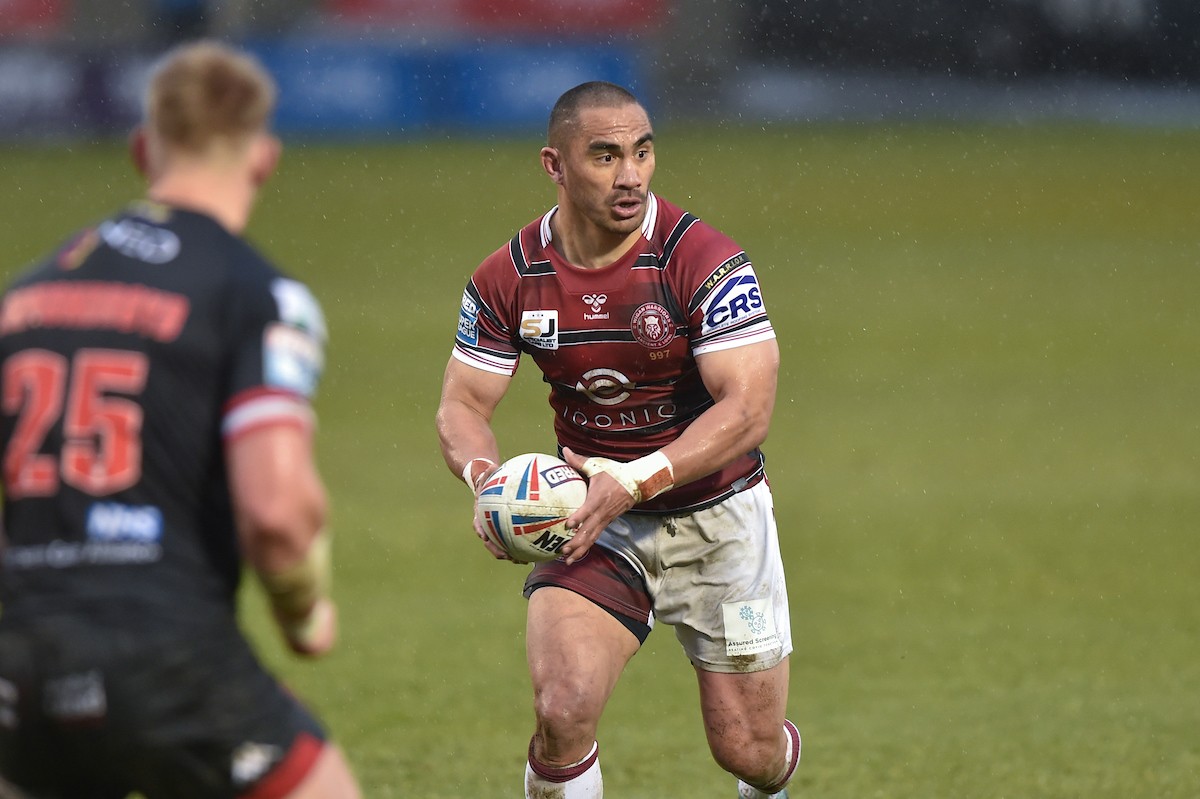 Wigan's experienced half-back Tommy Leuluai has taken over the captaincy role from the recently retired Sean O'Loughlin.
The 35-year-old has made 302 appearances for the Warriors and will be the most experienced player in Wigan's first team as he heads into his 11th season with the club.
Leuluai has won two Super League titles, a Challenge Cup, a World Club Challenge and three League Leaders' Shields while with Wigan.
The New Zealand World Cup winner signed a new one-year at the end of last year to remain with the club for 2021.
Leuluai said: "I am honoured to be named the club captain.
"It's something I've never really chased or thought about, but at this stage of my career I understand the responsibility that goes along with it. I'm really privileged and honoured to be able to do the job.
"Ian (Lenagan), Kris (Radlinski) and Adrian (Lam) spoke to me about it, and I understand the duty that goes with it. With my age and my experience, I'm really happy to fulfil the role for them. I won't really change too much in what I've been doing and how I go about my stuff."
On taking over the role from O'Loughlin, Leuluai said: "Sean has been my captain for the majority of my career. I feel lucky to have had him as my captain – I learned so much off him in the way he leads and the way he is as a person. I'll be trying to mirror what he has done." 
O'Loughlin said: "I'm buzzing for Tommy. It feels like he's done it for a number of years anyway – when I've not played.
"I know he's not from Wigan, but he understands the importance of rugby in this town and what it means to people. I know his mentality and the way he is – he fits the bill perfectly, not just because of his attributes as a player but also the actions he takes with a team-first mentality. There's no selfishness in any decisions he makes. He cares about the lads he plays with.
"I'll help him with anything he needs help on. He's been around long enough though and he knows the score. You've got to bring something on the field and have a presence and Tommy's got that. My time as captain has always been best when I've had blokes like Tommy around me."
Subscribe to The Final Hooter on Apple Podcasts and get involved with the free-to-play Fantasy Rugby League 2021.
Rugby League Nostalgia is here! Get involved with Love Rugby League's new group on Facebook to share all your rugby league nostalgia and celebrate the rich heritage of our sport.