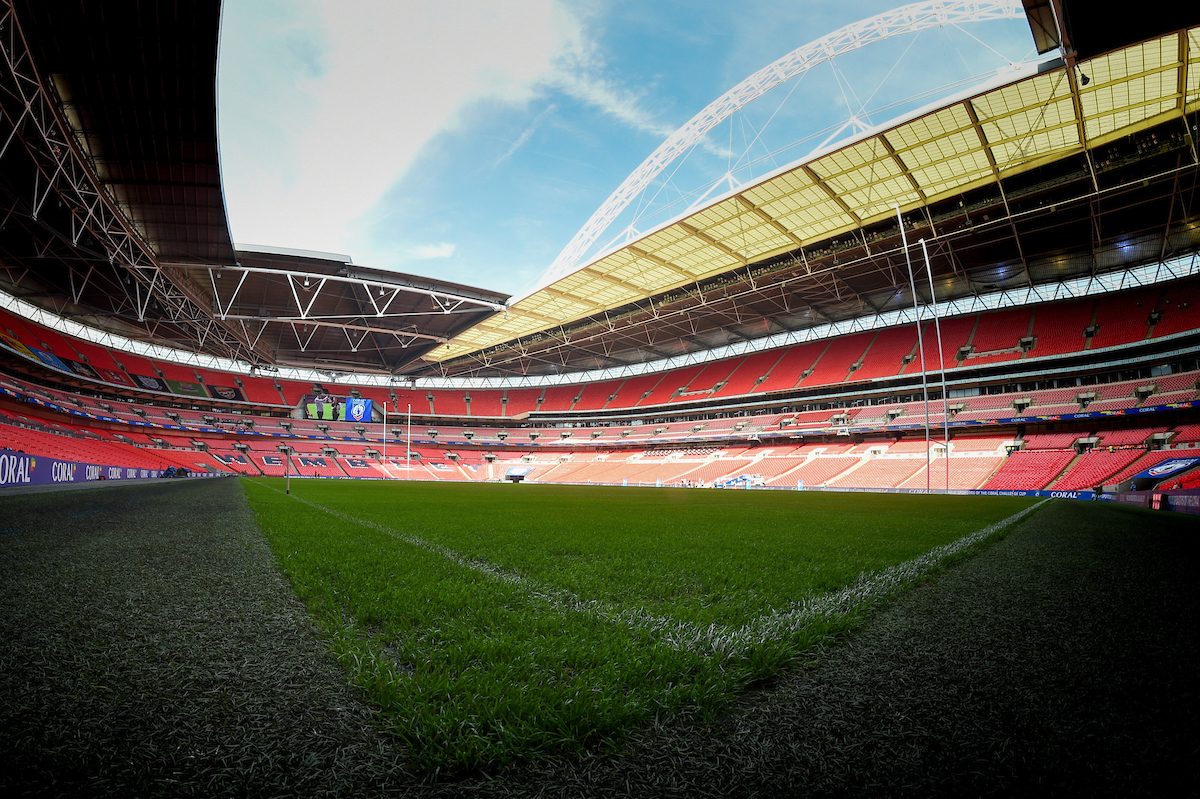 The build-up to the Challenge Cup final next week will be like no other before it.
Midweek league games in the build-up, likely no opportunities for fans to wave goodbye to their heroes on their way south and no fans planning their trips for rugby league's most traditional weekend.
For Salford particularly, playing behind closed doors at Wembley on Saturday week will be tinged with sadness, given their fans have waited 51 long years for their day at this prestigious occasion.
Leeds are no strangers to the Challenge Cup final – they appeared in five out of six finals from 2010, winning their last two, while they have appeared in nine of the last 21 finals.
Both sides won in Super League on Thursday night, and must play another league game prior to their Wembley meeting.
But does how a team perform in their game immediately prior to their big day out effect the outcome of the final?
Salford face Hull KR on Tuesday, with Leeds taking on Warrington later on the same day.
Bar a sensational run over the last eight league games, it's unlikely that the Red Devils will do enough to reach the Super League play-offs, while Leeds find themselves as key players in what looks like a five-way battle for the top four spots.
Indeed, a loss to Warrington on Tuesday not only hinders their own win percentage, but helps one of those rivals.
We expect, as we saw prior to the semi-finals, both Leeds and Salford to field weakened sides in their league games – not only to keep players fresh for Wembley, but to minimise against the risk of coronavirus and suspension.
The last three Challenge Cup winners – Warrington, Catalans and Hull – all lost the week before Wembley. In fact, six of the last eight winners have lost immediately prior to winning the trophy.
The last time a team faced Warrington the game before Wembley was Castleford in 2014, and they were thumped 48-10 before going down to Leeds in the final.
The most interesting footnote is that Salford reaching Wembley, now means that of the current 11 Super League clubs, only Wakefield haven't reached a final in the past 11 seasons.
Here's the last 10 finals, plus both teams pre-Wembley result – it's true what they say, the form book goes out the window.
2009 Warrington 25-16 Huddersfield
L28-40 v Wakefield (H) / L10-12 v St Helens (A)
2010 Warrington 30-6 Leeds
W36-18 v Hull (H) / W52-6 v Catalans (H)
2011 Wigan 28-18 Leeds
W60-12 v Bradford (H) / L32-22 v Harlequins (A)
2012 Warrington 35-18 Leeds
L62-18 v London (A) / L38-34 v Catalans (A)
2013 Wigan 16-0 Hull
L22-8 v Catalans (A) / W18-13 v Salford (H)
2014 Leeds 23-10 Castleford
L36-40 v London (A) / L48-10 v Warrington (A)
2015 Leeds 50-0 Hull KR
W36-22 v Hull (A) / W12-8 v Widnes (A)
2016 Hull 12-10 Warrington
W44-0 v Catalans (H) / W14-11 v Castleford (H)
2017 Hull 18-14 Wigan
L46-18 v Huddersfield (H) / W42-6 v Salford (H)
2018 Catalans 20-14 Warrington
L6-35 v Wigan (H) / L28-18 v Castleford (A)
2019 Warrington 18-4 St Helens
L6-20 v Wigan (A) / W36-20 v Leeds (A)