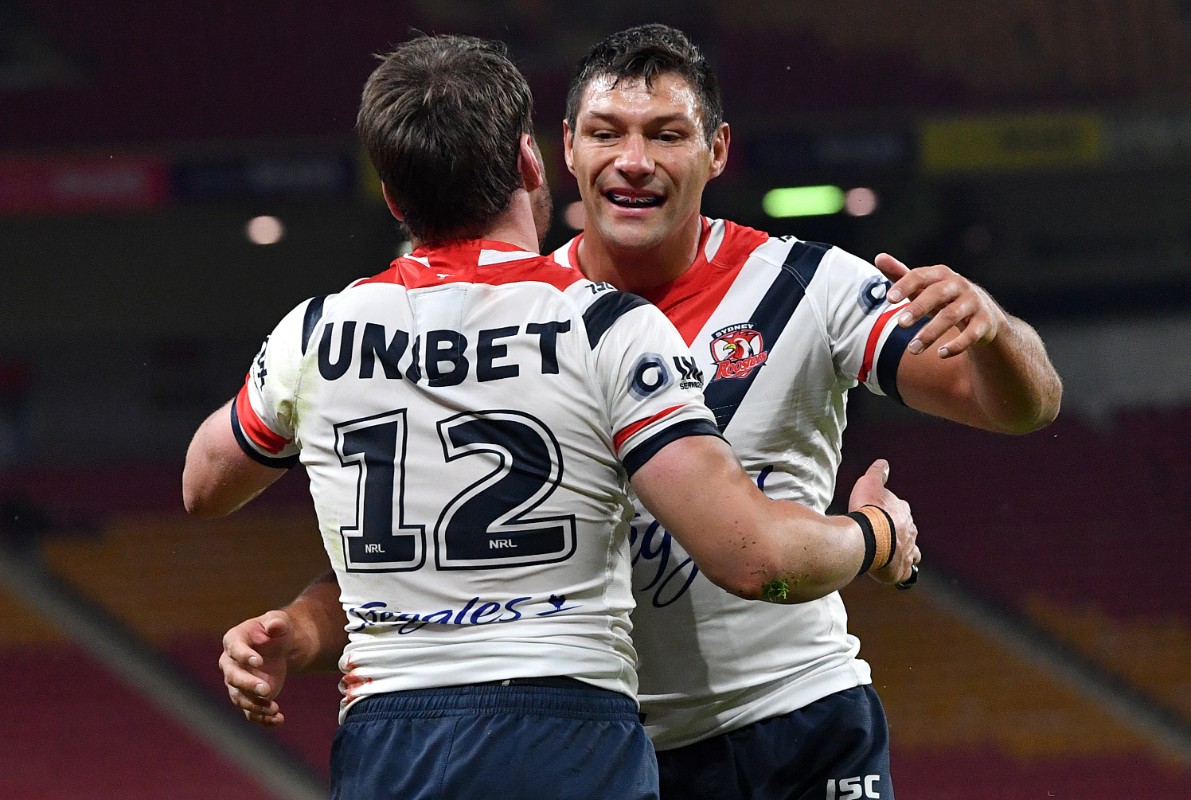 Ryan Hall and Sonny Bill Williams have left Sydney Roosters following the conclusion of their 2020 campaign.
Hall, 32, made 11 appearances for the Roosters over the course of two seasons following his move over to the NRL from Leeds.
Williams, 35, has played five games for Trent Robinson's side since joining the club for a second spell earlier this year from Toronto Wolfpack.
Roosters assistant coach Matt King said: "As we reflect on 2020, I have the honour to farewell two of our departing players – Ryan Hall and Sonny Bill Williams.
"Hally turned up two years ago from Leeds and he brought with him an unbelievable work ethic, a beautiful tan for a man from Leeds and he brought us class on the field. We wish him all the best moving forward in future endeavours.
"Sonny has had two spells with us now. He has had a decorated career, we all know what the man has achieved in sport.
"I wasn't here in 2013 but to be a part of a Premiership-winning side is no mean feat at our club. What I have come to witness over the last few months is Sonny's influence.
"Sonny's key characteristics which make up the man are humility, desire and an unbelievable work ethic so it has been great to work with him. It is a privilege of mine to say goodbye to both of these guys."
Watch NRL and live stream every NRL game to keep up with how Tom Burgess, John Bateman, Ryan Sutton, Elliott Whitehead, Luke Thompson and George Williams and all the others are getting on Down Under.
Listen to The Final Hooter podcast, featuring exclusive interviews, every week. SUBSCRIBE to Love Rugby League on Apple Podcasts.