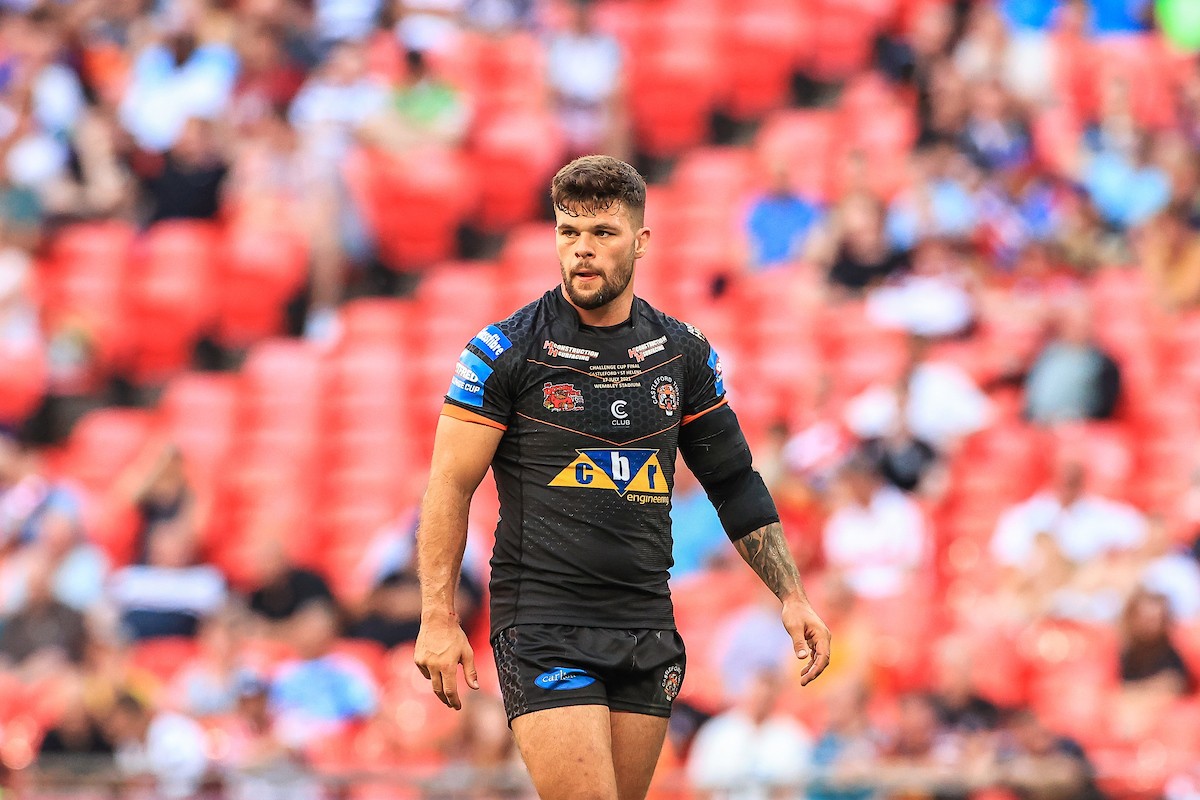 Newcastle Thunder have completed the signing of back-rower Alex Foster from Castleford.
Alex Foster, 28, has made more than 80 Super League appearances since making his debut for Leeds back in 2013.
He now moves to the north east to join Thunder's full-time revolution.
GOSSIP: Who else is on their way from Super League to Newcastle?
He said: "It's down to the ambition of the club, the plan for the future and how this club is going to build over the next few years is really exciting for myself.
"The prospect of getting this club up to Super League would be one of the best achievements of my career. There is a lot of excitement around here and thought it was a great club and a great move for me at this point in my career."
Foster has spent the past five seasons with the Tigers, and previously played in the Championship with Featherstone and London Broncos.
EXPANSION: Why Newcastle can create the blueprint for expansion success
Head coach Eamon O'Carroll added: "I'm delighted to have signed Alex for the next two seasons. He is a great player and a great person and I am really looking forward to working with him.
"He's going to add a load of experience and dynamism into our pack and I'm looking forward to seeing what he can achieve in our shirt.
"Alex is excited about joining and has fully bought in to what we are striving to achieve and I can't wait to get started with him and the rest of the squad."
A glowing reference
Foster's departure from Castleford was confirmed back in September. He received a glowing reference from outgoing Tigers coach Daryl Powell.
Powell said: "After coming in as a trialist Fozzy quickly embedded himself into the club. The way he is as a guy, he's pretty softly spoken but you put him out on the field, and he is a warrior. It's unfortunate he had injuries to deal with, but he is great.
"Fozzy's adaptability and versatility are two of his biggest strengths. You put him in the middle and he is awesome. He can really bottle up a middle with his tough defensive work. But then you can put him in the centre or back-row – he will play pretty much anywhere, he is that kind of guy.
"We have built our club on good people, he absolutely 100% fits that, he's been an absolute pleasure to coach."
SEE MORE: Newcastle Thunder announce signing of Alex Foster