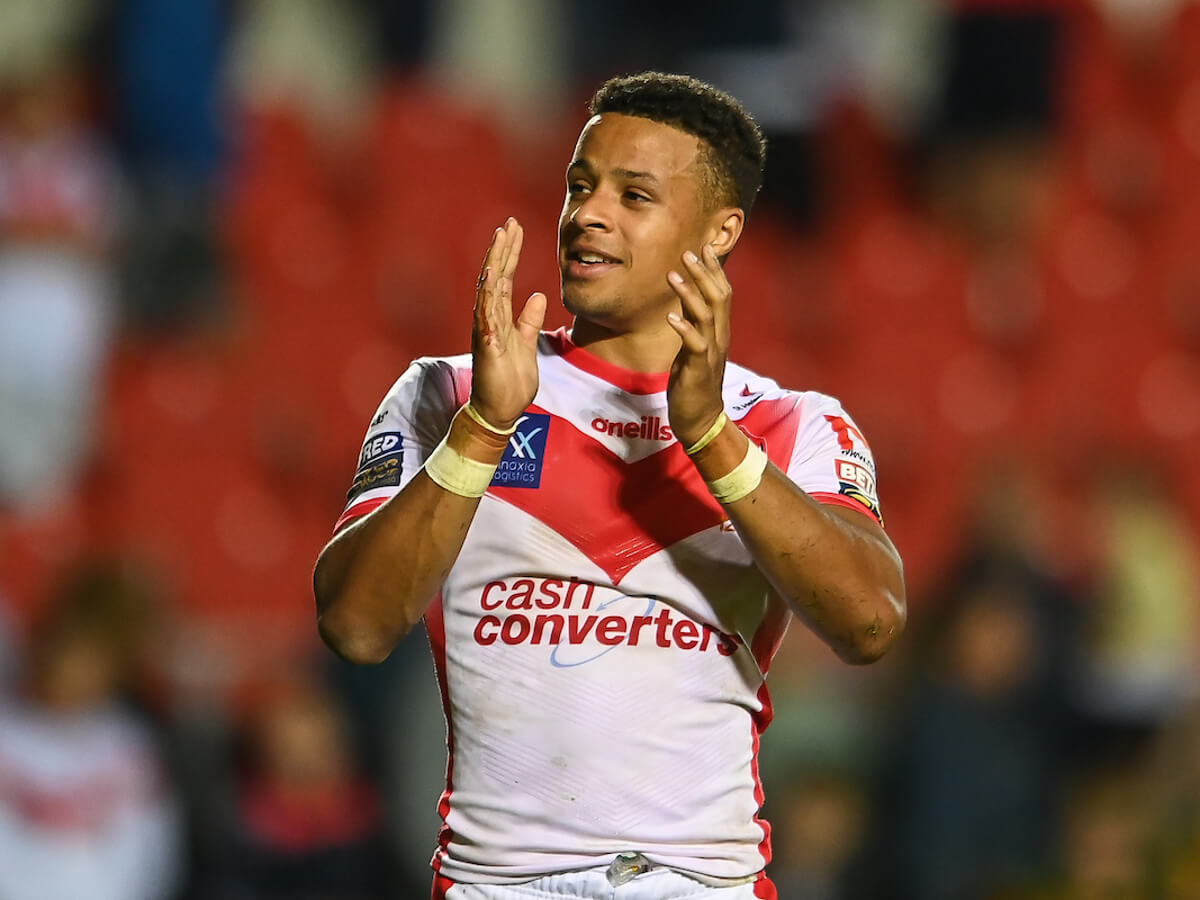 Kristian Woolf has confirmed that Regan Grace will be named in his St Helens squad for the first time this season.
The Wales international picked up an elbow injury during pre-season and has been sidelined ever since.
St Helens travel to Whitehaven for their Challenge Cup sixth round tie this weekend.
Regan Grace set for return
Speaking during his pre-match press conference, Woolf said: "Regan is going to be named in the squad this week.
"He's done a great job with his rehab. I thought it would be a little bit earlier to be honest. But we got to a point where we didn't want to take the risk.
"He's been out for a long time. He's missed six games as well as a chunk of the pre-season so we didn't want to take any extra risks. What we know now is that he's 100% ready to go and there's no risk whatsoever of him re-doing that outside of how he did it in the first place.
"It's been great having him back at training and seeing how well he moves with the ball and without the ball. His speed and his energy that he's brought to the group because he's fresh and ready to go. He's chomping at the bit and if he gets his opportunity it'll be great to have him back out there."
Joe Batchelor could also return, who missed the defeat to Toulouse in Super League.
Woolf also confirmed that Will Hopoate will miss the tie with a slight hamstring injury. He could return for their clash with Leeds.
James Bell impresses
James Bell returned to Leigh on dual-registration for their clash with Halifax in the Championship on Monday night.
The former NRL man put on a man of the match performances live on Premier Sports. He could make his debut for St Helens this weekend.
"He got me excited. I thought he was really good. I really liked the energy that he brought onto the field. He got a number of things right that we speak to him about all the time in terms of how he used his skill.
"I know that speaking to Adrian Lam (Leigh head coach), he was really happy with him and happy with the way he approached things. That gets me excited about what he can do in our team and with our players around him.
"He's obviously a real chance of playing. He did pick up a little bit of a knock and that's something we've got to look at to see where he sits with that and make sure that we're not taking a risk or putting him at risk for being out for longer."
READ: James Bell impresses in Centurions return
PLAY: Free Fantasy Rugby League