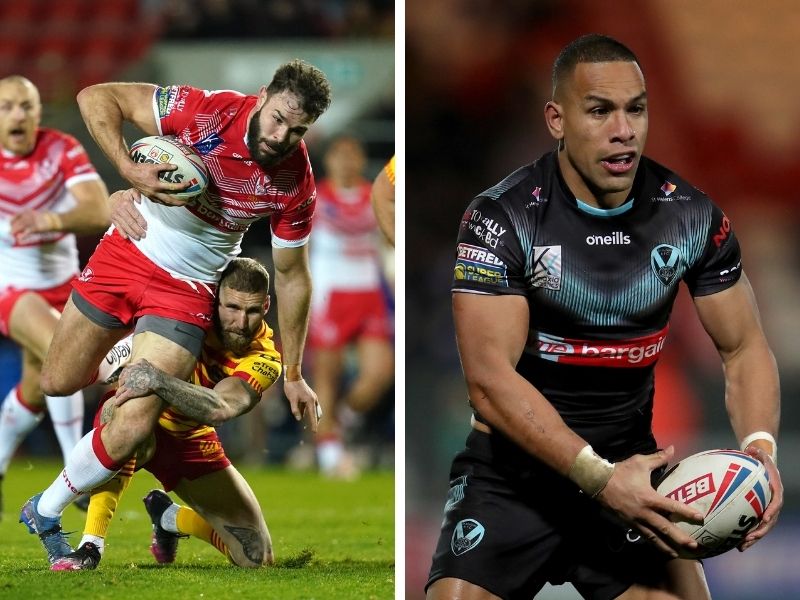 St Helens head coach Kristian Woolf has provided an injury update on Alex Walmsley, Morgan Knowles, Will Hopoate and Matty Lees. 
All four missed the club's trip to Cumbria for their Challenge Cup sixth round tie with Whitehaven.
Regan Grace returned from injury to make his first appearance of the season. The winger left the field in the second half as a precaution.
Walmsley, 31, has missed the last two fixtures for St Helens through injury. He left the field during their win over Warrington in Super League earlier this month.
Lees, 24, picked up a knock in the club's defeat at Toulouse. Hopoate has struggled with injuries so far in 2022, while Knowles missed out in their recent cup tie. 
The champions travel to Headingley Stadium on Friday to face Leeds in the Super League.
St Helens boss provides update
"We should have Alex Walmsley back," Woolf said during his pre-match press conference.
"That's not completely finalised yet. He has a little bit he has to get through this week. Like with all players and in particular a player of his importance, if there are any risks there we won't take it. If he's 100% then he'll play. 
"Morgan Knowles will be in the same boat. He's more than likely, but same sort of scenario. He has a few things to get through and if he gets through that and there's no risk, then he'll play. 
"At this stage, Matt Lees and Will Hopoate are probably 50/50 and we'll see how they progress."
Disciplinary: Tommy Leuluai and Brad Dwyer handed bans
James Bell update
James Bell missed out on making his St Helens debut over the weekend due to a knock. The former NRL, Leigh and Toulouse forward picked up a knock on his return to the Centurions on dual-registration.
"Unfortunately he wasn't able to play on the weekend," said Woolf on Bell.
"He would have played if he was healthy, but he wasn't and that's the way it falls sometimes unfortunately.
"Depending on how he is and how other players are, he'll still be in with the chance of coming into our 17 this week.
"I'll finalise a little bit more around that this week. Once we know what our team is going to be, we'll figure out who might be able to play for Leigh and we have a reserves game as well."
PLAY: Our free Fantasy Rugby League competition is back for 2022