Signing of English forward 'shows where Cornwall are going as a club'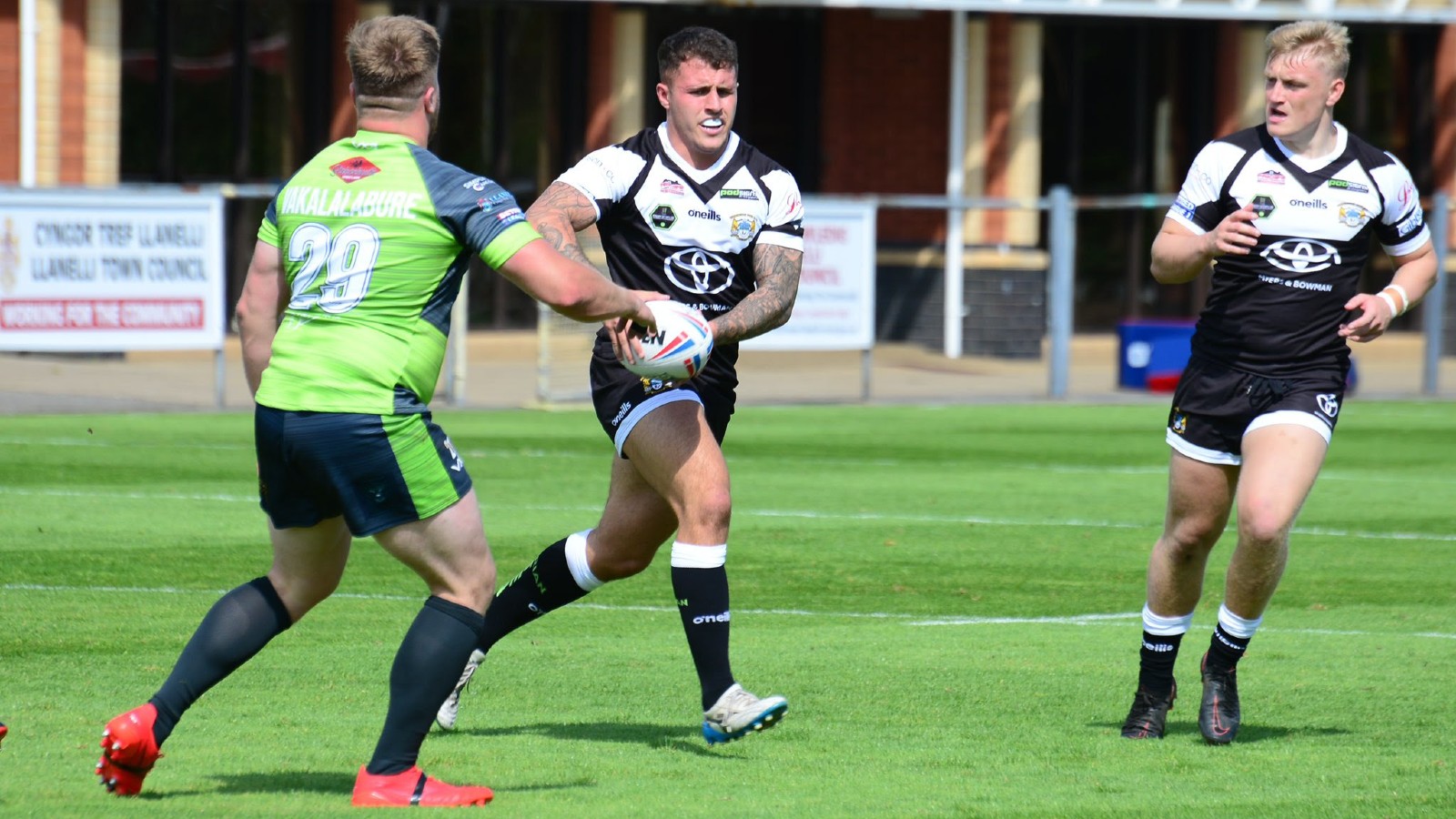 Cornwall coach Mike Abbott says the signing of English forward David Weetman shows where they are going as a club, after he made the move from the French Elite Championship.
Weetman, 24, played in the Championship last season with Workington Town before moving to St Gaudens for a second time last autumn.
Following the end of the French season, he was in discussions with several clubs but opted to make the move to the south west.
He said: "This is a great opportunity for me personally to join a project that is on the up.
"I've been playing in France, but have been back (in England) for a few weeks now. It's now all about getting back into the swing of things in a new environment and hopefully I can hit the ground running."
Hailing from Newcastle, Weetman started his rugby league journey at local club Cramlington Rockets and then made his way through the Thunder academy.
He made six first team appearances before the cancelled COVID season in 2020 saw him make his first move to St Gaudens in France, where he became a regular.
A move to Workington followed, and he also featured twice for Midlands Hurricanes on loan last season.
Coach Abbott said: "(David) is exactly what we want at the club. He understands what we are trying to do, what the lifestyle down here is like and he really bought into that.
"He ran well at his first training session and I'm really excited to see what he can do. Overall, I think his signing shows where we are going as a club."
New signings boost Cornwall
Cornwall are in just their second season as a professional club, and picked up their first ever home win earlier this season with a win over London Skolars.
They are in action away to Rochdale on Sunday, before welcoming North Wales Crusaders on May 28.
Speaking to Love Rugby League last month, Weetman praised the French Elite Championship for assisting his development.
He said: "I'd definitely encourage players to go and play in France, it's a really good experience and a good competition.
"The first time I went out to France I was 21 and in that time I grew up quite a lot whilst I was out out there.
"I'll never say no to returning as I'm still reasonably young and I've really enjoyed playing out here."
Meanwhile, Cornwall have signed Hunslet pair Harvey Whiteley and Spencer Darley on two week loan deals.
Hooker Whiteley is a product of the Leeds academy and made his professional debut for the Rhinos in Super League against Wigan in July 2017. He also answered an SOS call to feature for Leeds twice during the COVID impacted 2020 season.
He made a handful appearances for Dewsbury and Midlands on loan, before making the switch to Hunslet for 2021 following a brief stint in the community game with Oulton Raiders. Last season, he made 22 appearances for Alan Kilshaw's side.
Darley, 24, is a prop who has had two spells with Keighley and moved to Hunslet in the off-season.
Hunslet coach Kilshaw said: "Spencer and Harvey have had little rugby league of late, partly through the fact that we had a one-month break in our Betfred League 1 programme. This is a good opportunity for both to enjoy some valuable game-time."