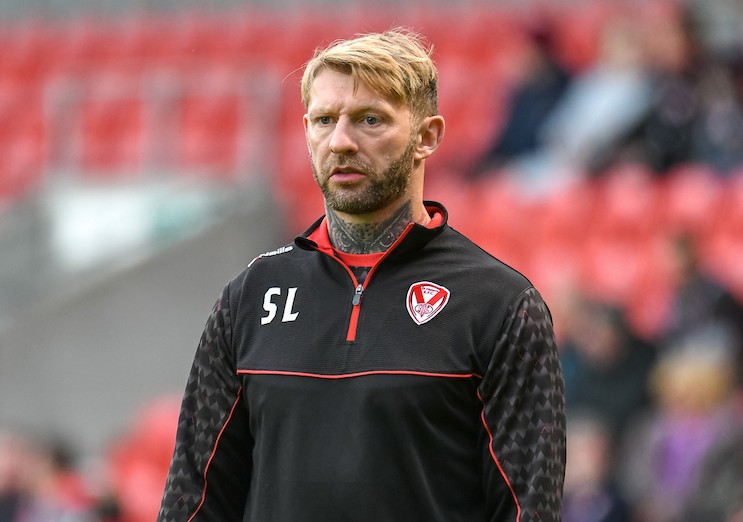 Leeds assistant coach Sean Long says he is likely to be involved in the coaching setup with Samoa for this year's World Cup.
The former Great Britain and St Helens half-back has joined Leeds as assistant coach to Richard Agar ahead of the 2021 campaign.
Long has been involved with Samoa for the last two World Cups – and has revealed that he will link up with Samoa coach Matt Parish again for this year's tournament.
He said: "Matt Parish spoke to me a couple of months ago congratulating me on going back to league.
"He is friends with Rich (Agar) and told me I'd be looked after at Leeds and that it is a great club.
"I do keep in touch with Matt. I'm sure I'll be involved in some capacity at the end of the season so fingers crossed.
"They've got a good team and I know all the lads as well. It is a good experience for me, I get to know the players and different cultures.
"But also if we need a prop or an outside back – I've worked with those guys, I know what they're like and whether they'll fit into the Leeds way. It's always good to work with other cultures."
🦏 "Galey's game management is bang on, his talk is good and he gets the boys around the field. He's like the quarterback in the NFL." #rugbyleague https://t.co/jJwIrYoF6e

— Love Rugby League (@loverugbyleague) January 15, 2021
Long received a lot of plaudits for his punditry work with Sky Sports last season and although his main priority is coaching, he would be open to doing punditry again in the future.
Long added: "I don't mind it now and again. It is nice to go out there, watch a game and give my feedback on a game on tactics and what the teams are doing.
"I do enjoy it but my mind is set on coaching at the moment and I'm really focused on that.
"I wouldn't mind doing it now and again, it's good and different but my heart is set on coaching and trying to be a better person and a better coach and trying to be a head coach in the future."
Listen to The Final Hooter podcast, featuring exclusive interviews, every week. SUBSCRIBE to Love Rugby League on Apple Podcasts.