Leeds coach Richard Agar says his new assistant Sean Long has already made a positive impact at the club.
Agar and assistant coach Jamie Jones-Buchanan are currently isolating due to Covid-19 protocols and, unless the Government reduces the self-isolation period from 14 to 10 days, they will be forced to watch Friday's play-off elimination tie against Catalans from home.
The Rhinos boss says it will be the first match he has missed in his 18 seasons as a coach but believes the team will be in capable hands after fast-tracking the appointment of Long to work alongside assistant coach James Webster.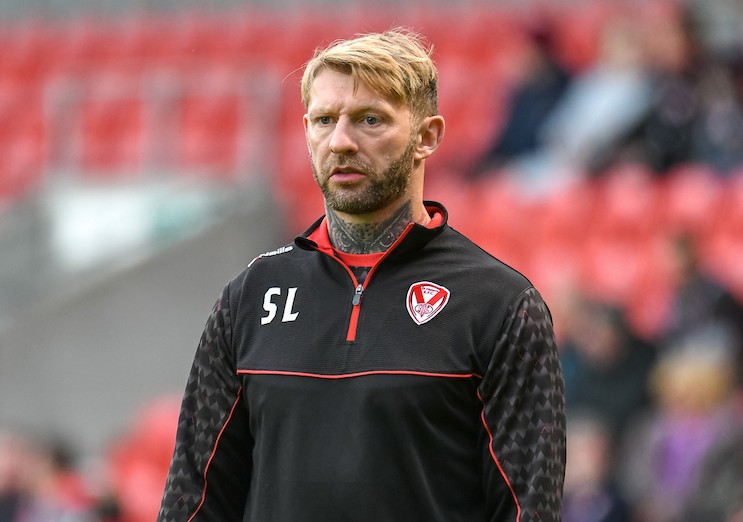 Long, who left his role as an assistant coach at Harlequins at the end of the rugby union season, was not due to take up his role at Headingley until next season but jumped at the chance to start his work early and, according to Agar, has already had a big impact.
"We needed a hand for James Webster because it would be a lot for him to get through four sessions on his own," Agar said.
"So I called Sean up, and cometh the hour, cometh the man. He got his kit straight on and was good to go. He was pumped and buzzing to come in and we were buzzing to get him here too.
"The timing actually has been brilliant. We feel our attack has got off track a bit and to be able to call on Sean's expertise, particularly at play-off time, has given us a massive boost.
"Between the pair of them we feel we've got two very smart and experienced coaches. Sean did four or five sessions with us at the start of the year so he's familiar with the players and our style of play.
"He's a very smart rugby league brain, one of the best. He's watched us through the year and been there to offer opinions and advice to myself, it's not like someone coming who has no knowledge of what's going on."
Listen to The Final Hooter podcast, featuring exclusive interviews, every week. SUBSCRIBE to Love Rugby League on Apple Podcasts.