Have your say: Are the Hearns the right people to take Rugby League forward?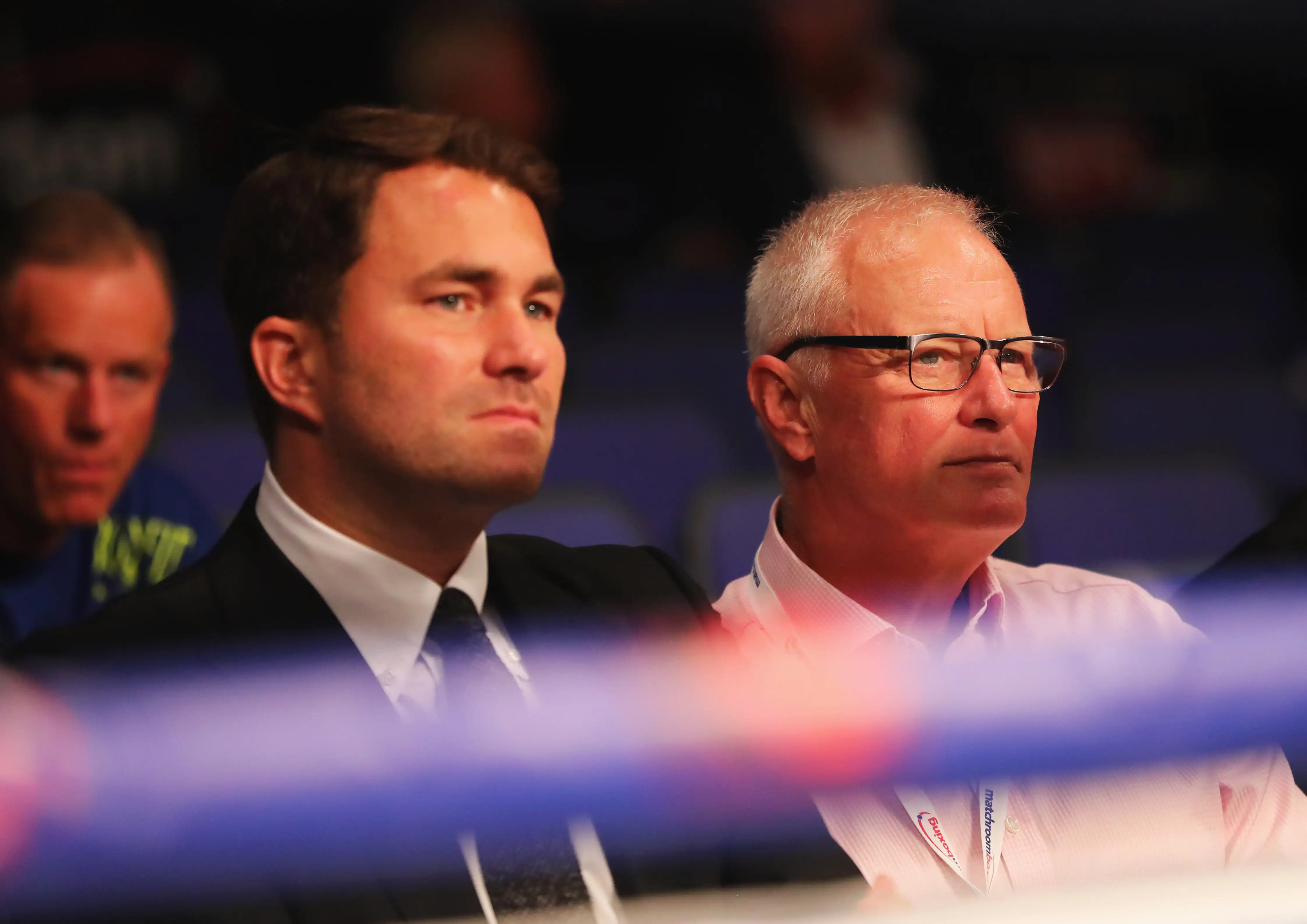 There has been plenty of talk lately about Eddie and Barry Hearn getting involved with Rugby League and we want to know what you think about the prospect.
In a recent interview with IFL TV, Eddie Hearn is asked about Rugby League fans calling for him and his dad, Barry, to take charge at the Rugby Football League.
And Eddie Hearn even hinted that there has already been initial contact with the sport's governing body.
He told IFL TV: "We've had a couple (of chats)…
"People sometimes look at sports that are struggling and think that we can walk in and give it the Matchroom touch which is a little bit of magic sprinkle that really revolutionises and turns sport around.
"And we've done it in snooker, we've done it in darts of course, and we've done it in boxing.
"People in the Rugby League infrastructure look at us and say we've got an unbelievable relationship with Sky – 'they've turned sports around that have been flat' – could we do that in Rugby League? Yeah, I believe I can do it in all sports but maybe that's just me being arrogant."
Nigel Wood has recently left his post as the chief executive of the RFL and the search is currently ongoing for his successor.
And Hearn, a highly-successful promoter in boxing, thinks Matchroom Sport could be beneficial for Rugby League.
He added: "But I believe our infrastructure, our brains, our ability to sell and promote – if we have the right product – it doesn't mean we could walk into a sport that's not – we're talking Rugby League.
"Rugby League is a great sport. Rugby League has a huge fanbase – it's just in the wrong hands – that's all. The world's changed – the way that you promote sport has changed completely and anybody that doesn't embrace the new age is finished.
"That's why it's so difficult for older promoters now. My dad couldn't come into boxing now and have the same effect that I'm having on it."
Featherstone Rovers chairman Mark Campbell has also called for Barry Hearn to be appointed as the RFL's new CEO in recent weeks. 
Do you think the Hearns could have a positive impact on Rugby League? Let us know in the comments below.