Penrith Panthers star Jarome Luai believes his beloved Samoa have the potential to emulate Tonga and compete with the international giants.
The 24-year-old half-back has become one of the biggest stars in the NRL over the last couple of seasons. He helped the Panthers win the NRL Grand Final in 2021.
Luai was born in Australia but is part of a proud Samoan family. He was the only member of Samoa's World Cup squad in 2017 who hadn't yet made his NRL debut.
The playmaker has won five caps for Samoa so far and represented his heritage at the Nines World Cup in 2019.
On making his Samoa debut in 2017, Luai told Bloke In A Bar podcast: "It was awesome. It was a massive achievement for me and my family as well because we are proud to be Samoan.
"I grew up in like a Samoan church and I had a lot to do with my grandparents as well. I stayed at their house like three times a week during primary school because both my parents worked. Samoa is a big part of my life and how I grew up so it was a big achievement for me.
"I actually was in the World Cup team before I even debuted in the NRL. I was so scared to be in that environment with NRL players because I hadn't even played an NRL game before. To meet the boys first and foremost was a buzz for me. Would they even accept to play next to them? Because I hadn't even played an NRL game by then so that was a massive hurdle for me."
TIM LAFAI: Samoa centre makes Super League move for 2022
Joseph Paulo takes Jarome Luai under his wing
Luai, who has also represented the Maori All Stars, revealed that Toulouse Olympique forward Joseph Paulo looked after him at the World Cup.
He added: "That was a great time. It was a great tour as well, we got to go back to Samoa. Joseph Paulo was the guy who took me under his wing.
"I think he is over in England now, but he was a mad influence for me. He was my roomie too so he was like the older guy looking after the younger kid sort of thing. I was really grateful to him."
EXPANSIONIST BLOG: Joseph Paulo believes Samoa are bridging the gap on tier-one nations
Can Samoa emulate Tonga?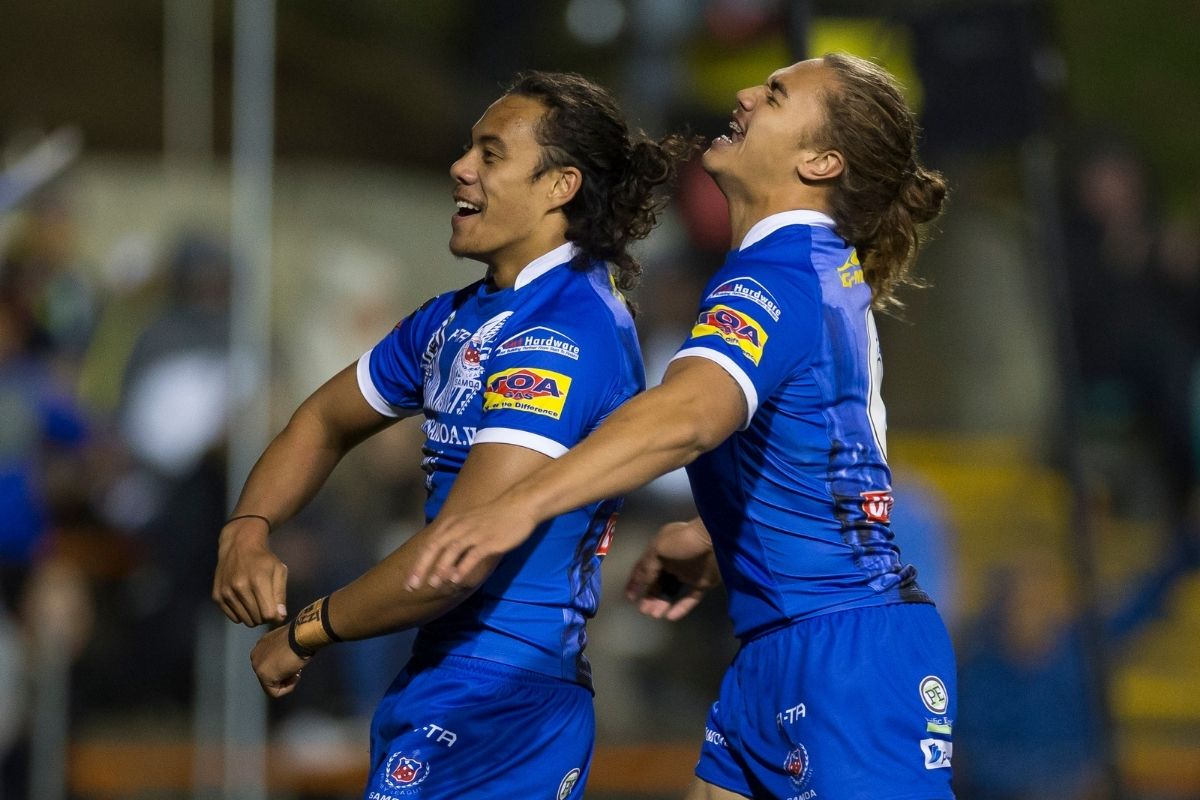 Samoa's Pacific neighbours Tonga have climbed the world rankings following a rise to international stardom.
Kristian Woolf's side reached the semi-finals of the 2017 World Cup and secured historic victories over Australia and Great Britain in 2019.
Luai believes Samoa have the potential to emulate Tonga and be a force in international rugby league.
He told the Bloke In A Bar podcast: "That is probably the mindset for me right now. Looking at the talent that we've got across the board and in the NRL right now and how many young guns there are that are Samoan… We can definitely rock it with the big guns."
READ MORE: A player to watch from each nation at next year's World Cup