Salford boss Paul Rowley on victory, Brodie Croft blow & facing St Helens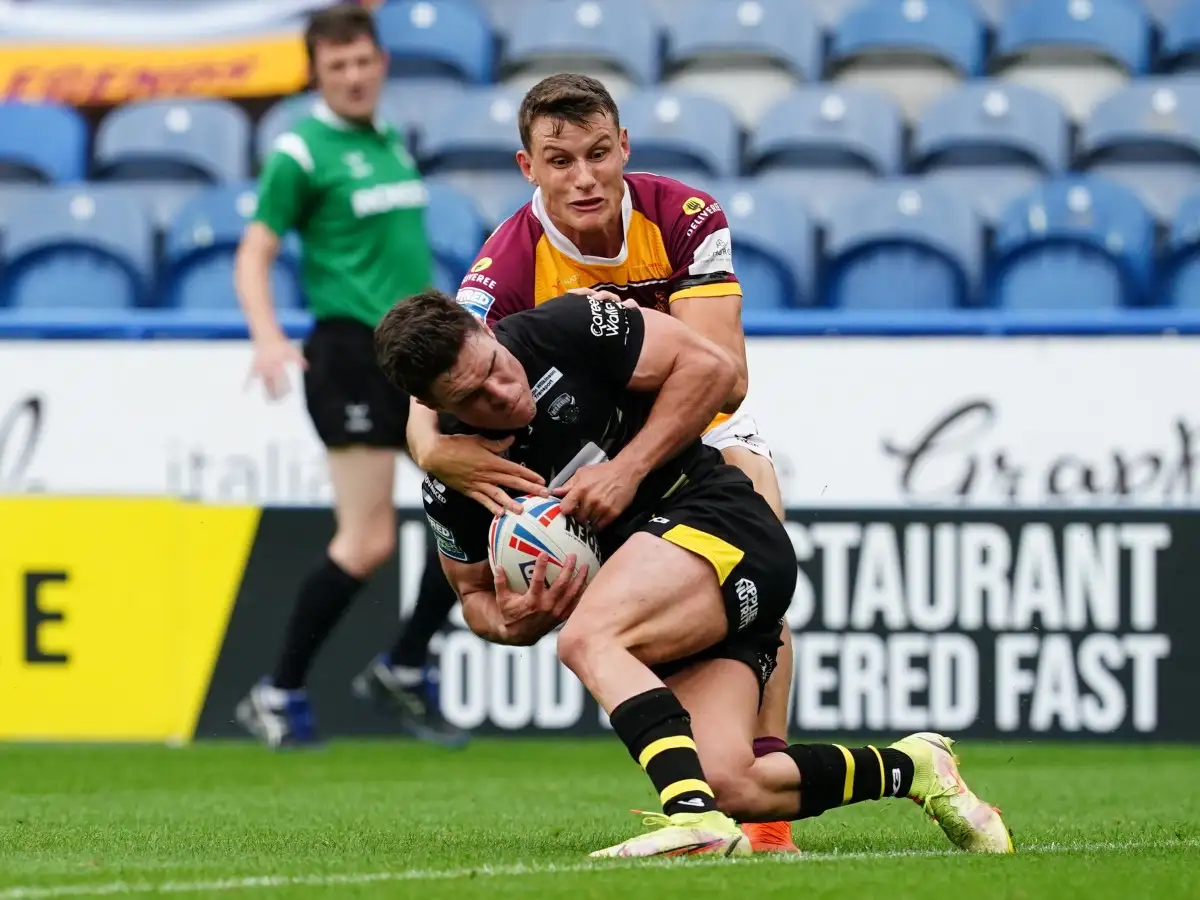 Salford Red Devils will travel to the Totally Wicked Stadium next Saturday in the Super League semi-finals following their 28-0 victory over Huddersfield.
They will however be without star man Brodie Croft, who failed his HIA at the John Smith's Stadium.
The Red Devils crossed through Joe Burgess, Kallum Watkins, Ryan Brierley and Andy Ackers, while man of the match Marc Sneyd kicked six goals. 
Here's everything Salford head coach Paul Rowley said following his side's triumph.
Victory over Huddersfield
"I thought it was definitely the win for character and commitment of our group. Our start was good. We played really smart. We completed really high and we put a lot of pressure on Huddersfield early in a smart way.
"Defensively, I thought we were outstanding on edges. The 10 minutes to start the second half, we defended for 10 and then our DNA kicks in. We get the ball and we scored the other end.
"Rather than try and hope that we get a lucky break, we take matters into our own hands and showed some tremendous bravery, energy and commitment to flip it on its head and go and score on the other end."
Brodie Croft blow
"At this point, I'm assuming he's out. I'm fairly sure he will be. It's a big blow. Sometimes it's not meant to be and the story is written a little bit different.
"There's obviously one week and then there's one after that. The job for the rest of the group is to ensure Brodie gets another outing and a fantastic season hasn't ended today.
"I don't believe he's taken the head test yet, I believe it was just visual from what was seen on the screen."
READ: Super League semi-finals confirmed
Facing St Helens
"St Helens are the champions and have been for years. We speak about them a lot and that's because they're the benchmark and we try and work to get near to what they do week after week.
"There's nothing new. We're back as the underdog. It's such a difficult place to go against the champions and that's the reward we've got from beating Huddersfield.
"We're a team that's played play-off football for probably seven or eight weeks because the league has been so tight. The jeopardy has been there for several weeks. What I've found about our Salford team is we're resilient and adaptable and so it'll be no different this week.
"It would be ignorant to get carried away or look too far ahead. We're going to the champions and as underdogs."
Podcast: Super League Dream Team special including Field, Welsby, Oledzki & more
FOLLOW: Keep up with all the latest on the Love Rugby League mobile app and podcast