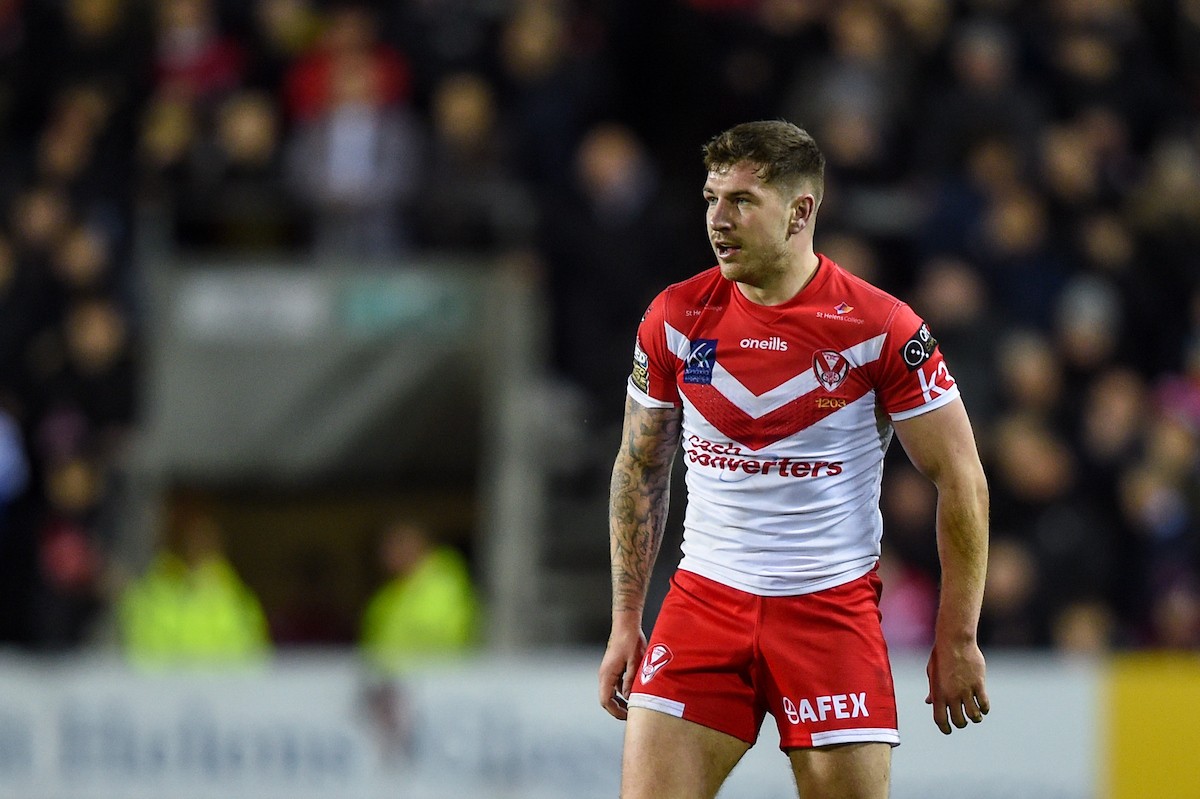 St Helens centre Mark Percival is set to miss the rest of the season due to surgery on his troublesome hamstring.
Percival, 26, limped out of the last two matches against Castleford and Warrington and is booked in for an operation, after which he is set for at least two months on the sidelines.
Coach Kristian Woolf said: "Unfortunately, he's going to be out for an extended period, somewhere in the vicinity of eight, nine or 10 weeks.
"There's a couple of things going on there, they've found something they think they can repair.
"Once we get through that, there should be no more dramas. It should speed up the rehab time and put him in a much stronger position when he comes back so we don't get any of those problems any more."
Percival scored 12 tries in 27 appearances in 2019 as Saints claimed Super League glory, but he has been limited to just five outings in 2020.