The news that the Rugby League World Cup will head to France in 2025 has been met with positivity and excitement.
Returning back to its roots, with France having hosted the very first World Cup back in 1954, it presents a fascinating opportunity for rugby league.
For France, it will be the third year in a row it will host major sporting events – with the Rugby Union World Cup in 2023 and the Paris Olympics in 2024.
Luc Lacoste, President of the French Rugby League Federation
"What a journey we have taken in less than a year. It was a commitment to the world of French rugby league; it is now becoming a reality.
"The very design of the project opens up great prospects for the development of this sport in multiple regions and with a large and diverse audience."
AMBITION: Big interview with French Federation president Luc Lacoste
Troy Grant, President of the International Rugby League
"The rebirth of international rugby league in France has been a strategic goal of our sport for many decades. I am delighted that it will now become a reality through this award of the 2025 World Cup to France.
"This 2025 World Cup journey will allow us to build on the already strong bond that exists between rugby league and France, but also to deepen rugby league's presence in and throughout the country.
"As a sport, we are proud to complete a trifecta of major world sporting events in this magnificent French decade of sport and help celebrate a wonderful, proud and dynamic nation through an unforgettable celebration of rugby league."
Jean Castex, French Prime Minister
"France is a land of major sporting events, which represent a tremendous asset for economic appeal and social cohesion in our regions. Hosting of the Rugby Union World Cup in 2023 and the Olympic and Paralympic Games in 2024 are spearheads of this policy, carried out jointly by the state and communities.
"The Rugby League World Cup, which will be organised in 2025 by France, is a great opportunity for the many regions and cities that wish to engage in this dynamic and I support it wholeheartedly."
Jon Dutton, chief executive of RLWC2021
"On behalf of RLWC2021, I want to extend my congratulations to Luc Lacoste and his team at France 2025. I wish them all the best on their exciting journey.
"On behalf of RLWC2021, I want to extend my congratulations to Luc Lacoste and his team at @CDMFrance2025. I wish them all the best on their exciting journey." 🗣#RLWC2021 pic.twitter.com/yGuUa6BmFk

— Rugby League World Cup 2021 (@RLWC2021) January 11, 2022
"Today's announcement further underlines the positive future of international Rugby League as we continue with our plan to deliver the biggest and best World Cup in October and November this year. We remain determined that France 2025 will inherit a tournament admired not only for the quality of performances on the field but also the positive social impact and inclusive approach in local communities.
"Ahead of the three trophies being lifted in Manchester on November 18 and 19 we will work with the International Federation and the 2025 team on the transfer of knowledge so they can build on our success."
Ralph Rimmer, RFL chief executive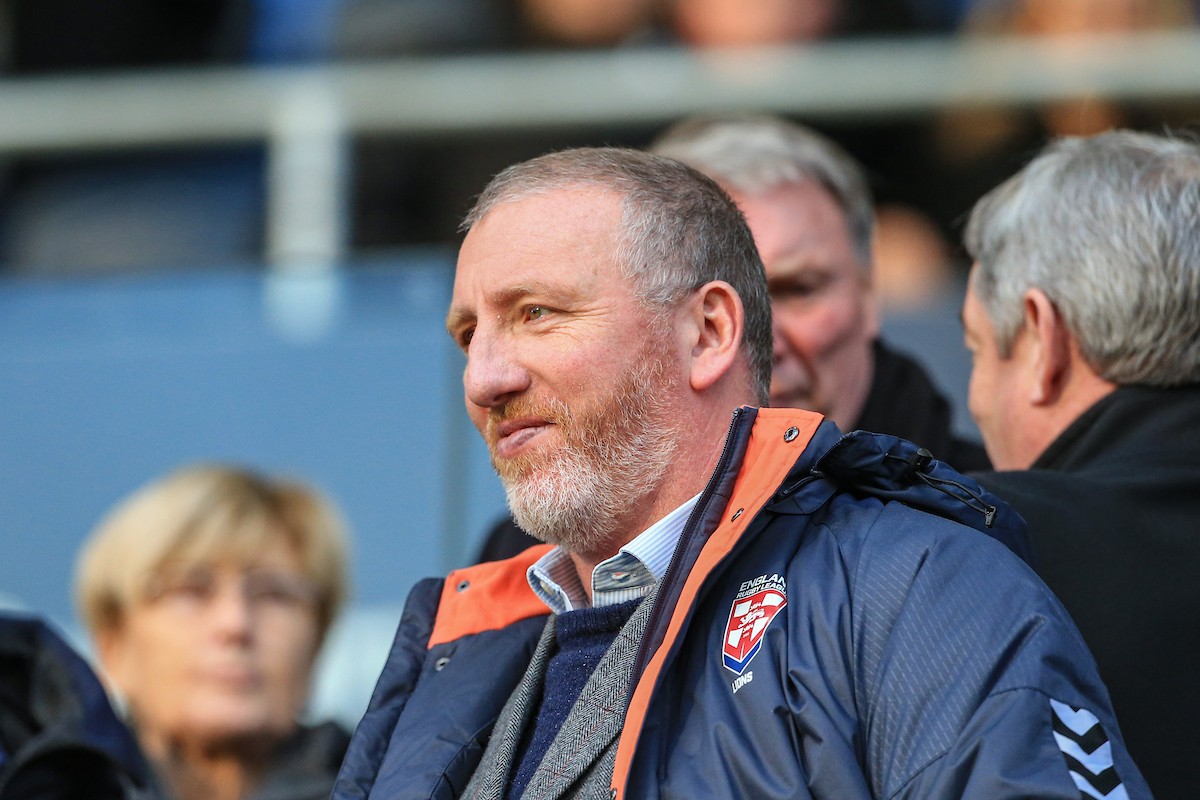 "I am delighted for Luc Lacoste and the team he has assembled that they have secured the right to host the 2025 Rugby League World Cup.
"It was the imagination and determination of French Rugby League pioneers such as Paul Barriere which established our sport's World Cup in 1954, and it has taken similar qualities to allow this announcement to be made 50 years since France last staged the competition in 1972.
"With Rugby League in France enjoying a golden year in 2021, their Wheelchair team ranked number one in the world, and Toulouse Olympique joining the Catalans Dragons in the forthcoming Betfred Super League season, this is another major boost to Rugby League in Europe and the Northern Hemisphere.
"Working with Luc and his team over recent months has been a pleasure. Along the way, they also have forged strong partnerships with, and won the confidence of, the French national and regional governments. They are a very focused and impressive unit."
Graeme Thompson, interim chair of European Rugby League
"It is tremendous to see the tournament returning to its inaugural home. The European Rugby League congratulates French Federation president Luc Lacoste and his team on being made the host of the sport's greatest competition, they have been rewarded for a tremendous amount of hard work and in enlisting such significant government support.
"Whilst it may only be a short distance for the World Cup to travel from England in 2022 to France in 2025; it is a major step forward and an exciting journey for the sport especially in the northern hemisphere, which gets a very rare opportunity to host on consecutive occasions. On behalf of all the nations in the ERL we will continue to be fully supportive of France as they work towards the staging of the 17th World Cup, the pinnacle of our game."
Trent Robinson, Sydney Roosters NRL winning coach and France Director of Rugby
"I'm very excited. The trophy is a French trophy that we play for every World Cup.
"Getting it back was important. There's a been a real resurgence in the last couple of years. Catalans Dragons making the Grand Final last year and Toulouse winning their way into Super League.
"It's a real important period of time for French rugby league."
REACTION: Trent Robinson excited by 2025 World Cup
Michel Wiener, France 2025 Tournament Director
"France's candidacy for the organisation of the 2025 World Cup seems obvious.
"While it may fit perfectly into the 'Legacy' plan of the two major events, France 2023 and Paris 2024, our project for the 2025 World Cup is unprecedented.
"The values that we uphold correspond perfectly to Rugby League, a popular sport that is accessible to all. Indeed, our stance in favour of sport for all, with four competitions in one event, makes it possible to include all audiences and all regions, especially medium-sized cities.
"With the simultaneous organisation of the men's, women's, wheelchair and youth competitions; with 40 host cities across the country and highly accessible ticket prices;
we envisage a sport at the heart of communities and the heart of lives.
"Organising this World Cup constitutes an especially useful lever for developing rugby league in France, with an ever-increasing number of clubs and federation members
across the country."
Cleopatre Darleux, French Olympic Gold medallist
"From having experienced them myself, I know that the emotions provided by major international sporting events are incomparable. And we all need to be able to experience them, whoever we are! Women's sport is both a development and a springboard for young women.
"That's why I recognise myself so much in this magnificent project for a Rugby League World Cup in France for 2025."
Michel Platini, football legend and three time Ballon d'Or winner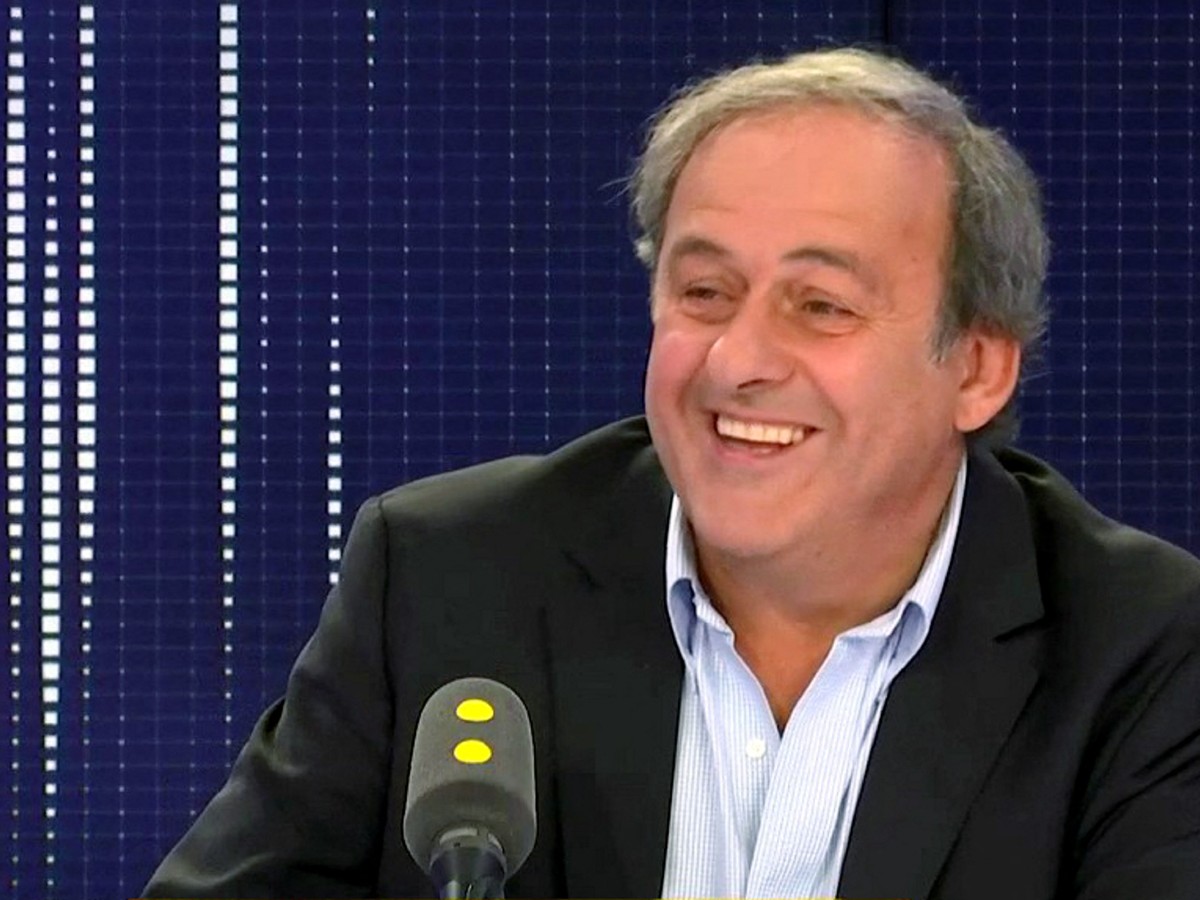 "I know how important it is for our country to receive the whole world for big events and big sports parties. So yes to the Rugby League World Cup, we want it!"
Christophe Dugarry, French football World Cup and European Championships winner
"Sport is about passion and about experiencing great emotions above all else. I have experienced it in small, medium and, of course, large cities.
"This is also what I like about the Rugby League World Cup project in our country. That this event allows you to experience these emotions throughout the regions; whether you are a player, a spectator or simply a resident of a city in celebration."
READ MORE: Everything you need to know about the 2025 World Cup in France