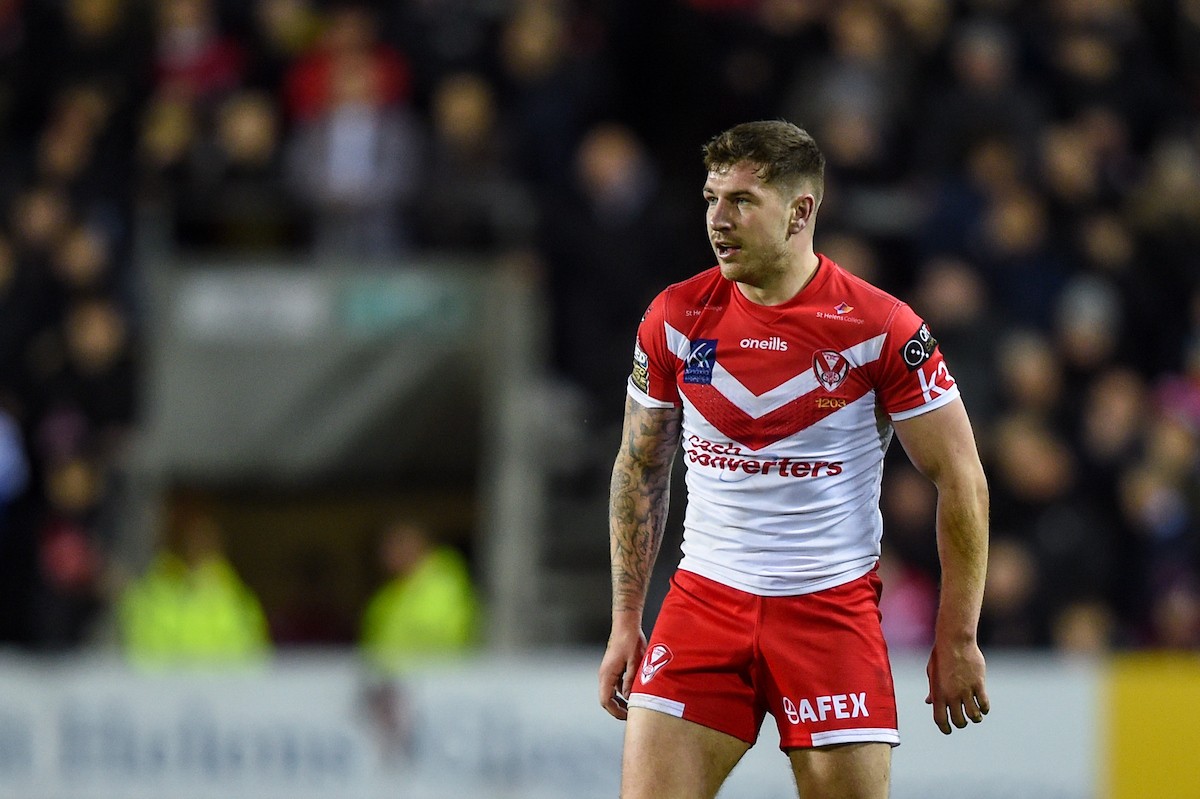 What's on site
Wales international and Swinton captain Rhodri Lloyd is our latest guest on My Set of Six.
Doncaster have become the first team to announce their 2021 home shirts.
Kevin Proctor has been found guilty of biting New Zealand teammate Shaun Johnson
NRL forward has announced his retirement at the end of the current NRL season.
What's on social
St Helens provide an injury update…
Mark Percival will sit out the next 2-4 weeks after picking up a minor muscle strain in the win over Castleford Tigers on Sunday, but there is some positive news on Dom Peyroux and Joseph Paulo. 👇https://t.co/GofPVYf13p

— St.Helens R.F.C. (@Saints1890) August 19, 2020
Amateur side Blackpool Stanley donated a cheque of £1,200 following their lockdown fundraiser…
📸 Club representatives and NHS worker and current player Andy Lee pictured today handing over a cheque for £1,200 to @BlueSkiesFund, raised through our 5,000 Miles Challenge during lockdown. 👏 #UpTheStanley 🔶️⚫⚪ pic.twitter.com/K05Au1nHjU

— Blackpool Stanley RL (@BplStanleyRL) August 11, 2020
Community rugby league is on its way back…
🙌 Community Rugby League – we're on our way back! ❤️

🤝 Video produced in partnership with @GRMShawn pic.twitter.com/1YSGt6xukb

— Rugby Football League (@TheRFL) August 18, 2020
Two new roles with Rugby League Cares…
We are delighted to announce that Francis Stephenson and @KeithSenior4 have joined us in full-time roles to help the charity deliver world class levels of welfare support to the game's most important stakeholders, its players.https://t.co/SjFYlW4lrp

— RL Cares (@RLCares) August 18, 2020
Our League's Try of the Week…
🏉 #OURLEAGUE Try of the Week!

🐉 @Tom5Davies – @DragonsOfficiel
🐺 @GarethWiddop – @WarringtonRLFC
🐺 Tom Lineham – @WarringtonRLFC
🔴 @TFages – @Saints1890
🍒 Bevan French – @WiganWarriorsRL
🍒 @DomManfredi – @WiganWarriorsRL

📊 Vote in 'Polls' on the #OURLEAGUE app! pic.twitter.com/p6uKcoZBI3

— Rugby Football League (@TheRFL) August 17, 2020
What's in the papers
Catalans coach Steve McNamara has told the Mirror that his side is happy to continue travelling to help complete the season.
Lee Mossop talks to Total Rugby League about social bubbles for Super League teams.
Daryl Powell was impressed by debutant Gareth O'Brien, reports the Yorkshire Evening Post.
Birthdays
LoveRugbyLeague deputy editor Drew Darbyshire celebrates his 24th birthday today (August 19).
Also celebrating: Catalans winger Fouad Yaha (24); NRL veteran Gavin Cooper (25); Former player Chris Mortimer (62); Winger David Foggin-Johnston (24); Canterbury half-bacl Lacklan Lewis (24).
Trivia
Kevin Proctor became the first NRL player to be sent off for biting over the weekend.