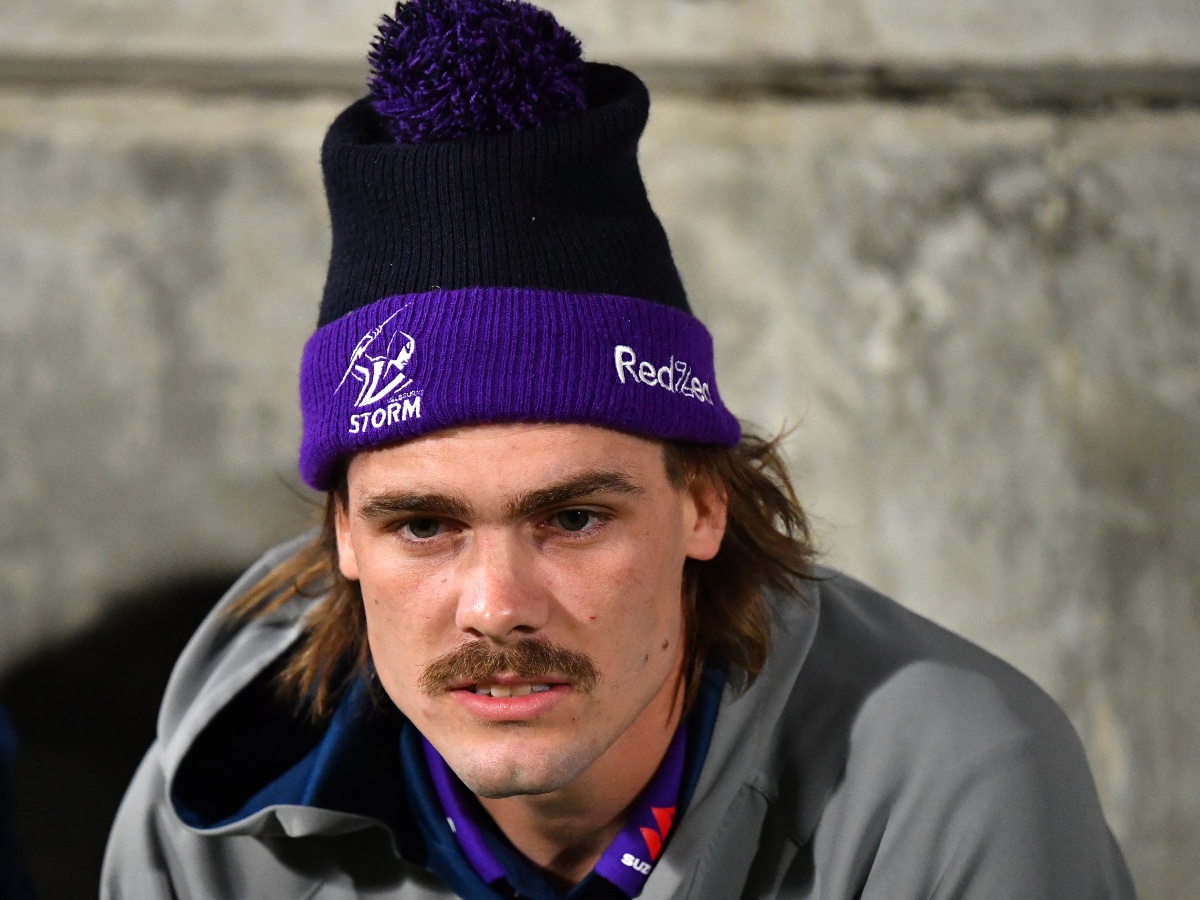 What's on site
Not the best headline for getting extra ticket sales for the first game back with full crowds, but Warrington's superstar signing George Williams will not make his debut against former club Wigan this week. Perhaps some sort of gentleman's agreement given the Warriors waived their legal right over the England internationals registration.
There is increasing speculation over the make up of Leeds' half-back partnership in 2022, heightened further by the bombshell that Luke Gale has been stripped of the captaincy for an unspecified off-field misdemeanour.
We caught up with former Hull KR and Italy international Josh Mantellato, who told us what he's been up to after hanging up his boots.
Roger Tuivasa-Sheck has left the NRL early to make his switch to rugby union – not like he'd have any internationals to look forward to in the 13-man game, thanks to attitudes Down Under.
What's on social
Dean Widders for president?
We should never bag Rugby League in The UK. We're lucky in Australia we don't have to compete directly with The Premier league. It would be a different story for footy in Australia if we did. The fans in the UK are so passionate about Rugby League.

— Dean Widders (@Deanwidders) July 25, 2021
I get that international rugby league could open some doors, but there's not a chance it'd ever get close to playing for the All Blacks. That's the reality.
One of the most feted players in recent times in the @nrl Roger Tuivasa-Sheck ends his sensational career in #rugbyleague to try rugby union partly because of the lure of potentially playing for the All Blacks – irony not lost with the NZRL decision to boycott the @RLWC2021

— Phil Caplan (@scratchingshed2) July 26, 2021
An Australian being ignorant about what goes on outside the NRL?! Surely not!
Well, the UK government has invested £10m into grass roots rugby league facilities as a result of… guess what? Yep, that's right – The World Cup! The very thing you lot are killing. Incredible ignorance. https://t.co/adeAKHGAIN

— Paul Bennett (@PaulBennettRL) July 26, 2021
The World Cup needs some oranje.
With Aus & NZ out of the RLWC 2021. Who fills in the gap? @NL_Rugby_League surely!?

— Ryan Papenhuyzen (@ryanpapenhuyzen) July 25, 2021
What's in the papers
Adrian Lam has remained coy over his future at Wigan, despite speculation he may be set to leave at the end of 2021. He is on a 12-month rolling contract, and no announcement has been made over whether that will continue. He said: "I'll talk to the club about that in the next couple of weeks, once I get through my players first, as I did last year in the same situation." (Manchester Evening News)
The details of Luke Gale's misdemeanour have remained surprisingly quiet, with even limited speculation on social media not really providing a convincing theory. Even Leeds Live didn't have anything to elaborate on.
York's former Hull KR and Bradford forward James Green has announced his decision to retire from rugby league at the end of the season, at the age of just 30. He wrote on Twitter: "Since starting my own business, I have struggled to commit to both that and rugby. So the time has come to walk away from rugby to focus fully on my business." (Telegraph & Argus)
Birthdays
The man with the best 'tache in rugby league, Australia and Parramatta forward Reagan Campbell-Gillard turns 28 today (July 27).
Also celebrating: State of Origin legend Gorden Tallis (48); famous name Matthew Johns (50); France and Toulouse forward Clement Boyer (27); Sheffield loose forward Aaron Brown (29); rugby league player turned hairdresser Jamie Foster (31);
What's on TV/radio
11.35pm – Super League Show – BBC One
Trivia
If Australia and New Zealand do not play in the World Cup, it will mean that no previous winner of the tournament is participating – the only time the Kangaroos or the Kiwis (2008) haven't won, is the three times Great Britain were top of the world (1954, 1960, 1972)