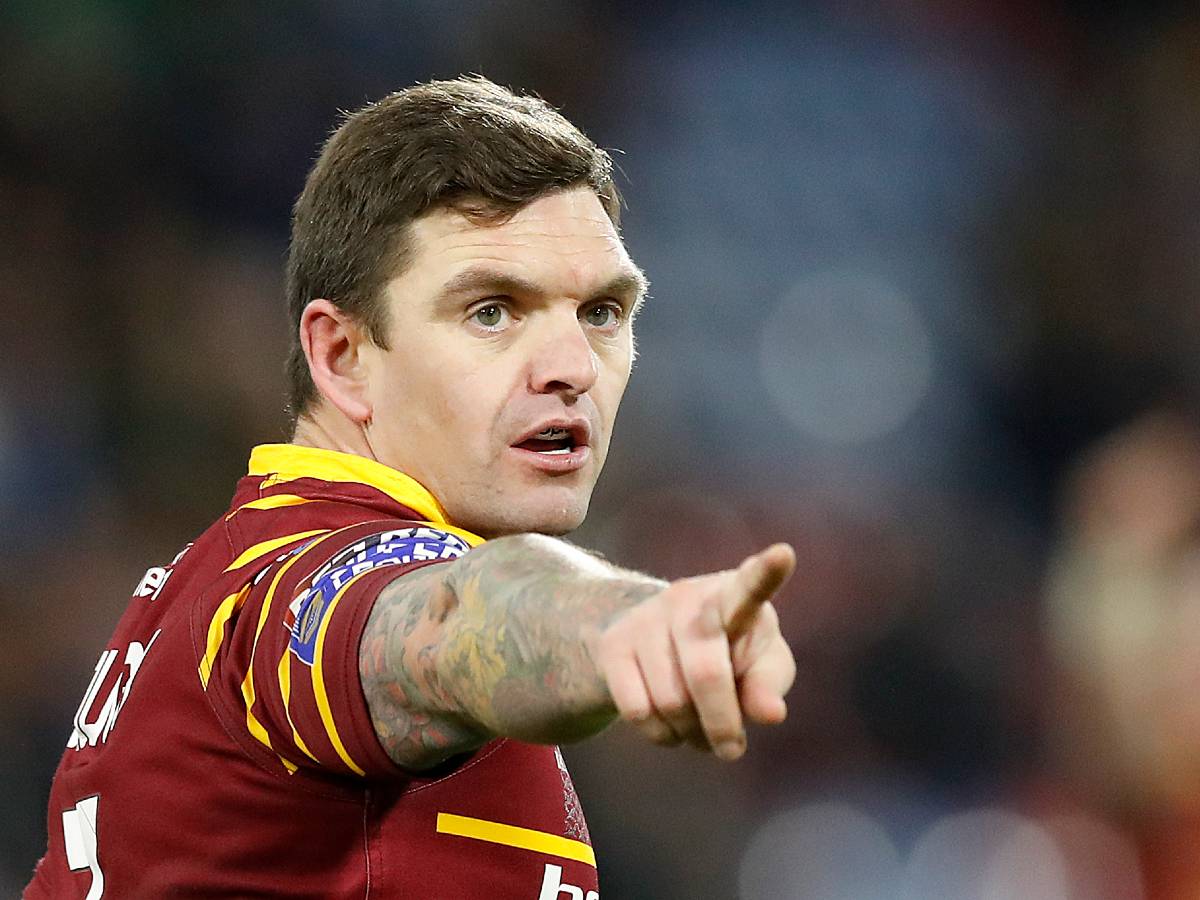 It's another week and here's what's worth talking about this Monday morning.
Tributes to Brough
There are plenty of tributes to Danny Brough, after the half-back's retirement from rugby league was announced on Sunday.
Pt2 video pic.twitter.com/wjsNtquknv

— JB (@jen_norr) October 31, 2021
The 38-year-old bows out as the sport's joint fifth highest ever points scorer.
His in-hand and goal kicking was a scourge of many clubs throughout the years and he will be a miss.
I was fortunate to do a little bit of work with Danny through a sponsor many years ago, and he was down to earth, honest and passionate. Three things that rugby league in general should proudly hang its hat on.
Player welfare lip service
After a turbulent week where 10 former players launched legal action against the governing body due to head injuries and the consequences as a result, player welfare is back on the agenda.
Well last year it didn't matter as most clubs had covid issues. Some cynics might say quite conveniently on those double weekends, but @rugbyleagueontv wouldn't suggest this. https://t.co/Q2XI3CYKib

— RugbyLeagueonTV.com (@rugbyleagueontv) October 31, 2021
It's frustrating and not at all surprising that reports of the fixtures being due out later this month include some double-header weekends, where players are going to have to back up and play twice a week.
Dropping the loop fixtures seems an obvious solution to the problem – but club owners are desperate to hang on to the extra home games and the revenue they bring.
But at what cost to player welfare, both now and in the future?
Not so ace from Ottawa
There'll be a piece on site this morning about what next for Ottawa Aces.
Timing of an announcement, lack of detail in an announcement, no signatory to an announcement – disrespectful at every level

— Phil Caplan (@scratchingshed2) October 22, 2021
Given they haven't even taken to the field yet, it's been a pretty storied few years for the Aces.
But as Phil says above, their way of going about things – and that of Toronto Wolfpack since their demise – does little to build public confidence in them.
Masoe tribute
Now for someone who is storied for many different reasons.
Mose Masoe bid farewell to the UK at the weekend with an emotional send off, which included a haka in tribute of the forward.
What a tribute to @MoseMasoe pic.twitter.com/vLEa7z6sQp

— Mose Masoe Foundation (@mosemasoefund) October 30, 2021
As a journalist, interviewing players is part of the territory – though my first with Masoe will always stand out. His thighs seemed bigger than my body.
And he had this small tattoo of Pikachu on his leg, that seemed to contradict a man of his stature. He then revealed he had done it himself.
A monster of a man with a heart of gold. The spirit of his recovery has been simply remarkable. Another credit to our sport.
Concussion crisis?
Former football Chris Sutton picked up on the news last week relating to rugby league and head knocks.
This is really shocking and worrying 49,47,43,50 years old. Rugby League's Dementia Crisis. When will the football authorities wise up and help their players. So much more needs to be done. Temporary concussion subs should be implemented right now. What's the wait for? pic.twitter.com/QaVJ16BrtB

— Chris Sutton (@chris_sutton73) October 27, 2021
It will be interesting to see how it pans out. What is for sure, is that the RFL's approach to head injuries and the like in recent years has been markedly improved.
Birthdays
On the white rabbit's penultimate day of the year, exciting young Leeds centre Jack Broadbent celebrates his 20th birthday (November 1).
Also celebrating: Wakefield back-rower Matty Ashurst (32); recently retired Castleford forward Grant Millington (35); BBC pundit Jon Wilkin (38)
Trivia
Neil Fox holds the record for most points by a rugby league player, with a remarkable 6,220 – scored in a 25 year career from 1955 to 1980 for Wakefield, Bradford, Hull KR, York, Bramley and Huddersfield.