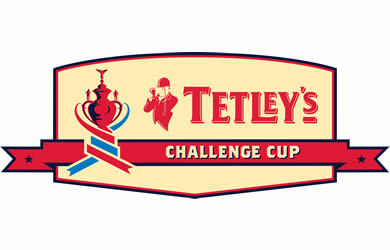 The road to Wembley begins this weekend, and Love Rugby League is going to be there for every round.
We will be following the path of the victorious side from the Woolston v Elland clash, and from there following them, or the team that knocks them out, until we find ourselves at Wembley Way.
The chances of Woolston or Elland having any success in the Challenge Cup are extremely slim, but that will not stop Saturday being a massive occasion for the two clubs.
The game marks the first outing for Rovers under new head coach – and former player – Lee Westwood, as the National Conference League Division Three side take part in the competition for the first time since 2004.
In the 2000-2001 season, Woolston upset professional side Chorley Lynx 22-8 in the third round, with Westwood winning the Man of the Match award. Their prize was a fourth round trip to near-neighbours Warrington, and although Rovers were heavily beaten it was an unforgettable experience.
If there are to be any repeats this year, Woolston must first overcome Halifax-based Elland, who play a division above the home side.
Westwood is expecting a tough test and he said, "I have been speaking to a few people about Elland and I know that they are a well drilled side who finished fourth in NCL Two last year.
"We will be fully prepared for what is going to be a hard physical encounter."
The Yorkshire outfit has enjoyed two third round Challenge Cup appearances in the last 13 years, against Leigh and York.
Their hopes of getting that far this year rest on a squad made up completely of Elland junior players, a testament to the strength of the club.
This includes loose forward Jack Fairbank, son of former Great Britain international Karl Fairbank who played for Bradford in their 1996 Challenge Cup final loss to St Helens.
Kick-off on Saturday is 2.00pm at Monks Sports Club, Hillock Lane, Woolston. Admission for juniors is free, whilst adults are £2 and concessions £1.