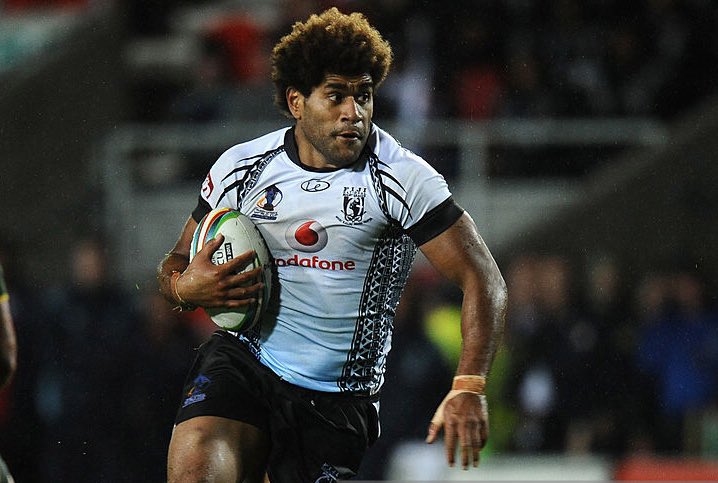 London's new signing Junior Roqica thinks the toughest adjustment from coming from the NRL will not be the completely different climate but the length of the season in the UK.
Roqica has joined the Broncos on a one-year deal from Cronulla.
In the NRL the regular season lasts 26 rounds before the finals begin. The forward admits it is a much heavier workload in England.
"I think one of the hardest things will be the 35 games that get played throughout the year," Roqica told Love Rugby League.
"It is a long competition so hopefully I can get through the season and not have any injuries."
After being part of the Cronulla team which won the NRL Grand Final last year, Roqica explained how London head coach Andrew Henderson lured him to the Broncos.
The Sharks beat Melbourne 14-12 to lift their first Premiership in just under half a century.
The second-rower made his debut for Cronulla back in 2014.
"I was coming towards the end of my last year at Cronulla," he said.
"I did have a bit of an up-and-down year with injuries and didn't get a chance to renew my contract.
"At first I wasn't sure whether I wanted to come over but after speaking to Hendo he sold it to me and said what direction he wanted the club to go in."
A Fijian international, Roqica has played seven tests for the Pacific nation including the 2013 World Cup.
With the 2017 World Cup just nine months away, the 25-year old said ir would be a huge privilege if he was selected for his native Bati down under.
"It would be unreal. It is a cause that I really hold close to my heartn" he said.
"It's something I like doing every time I get asked."
Roqica thinks Fiji are certainly capable of springing a few surprises at the tournament.
The Bati are expected to field the likes of the Sims brothers, Sisa Waqa, Kevin Naiqama, Kane Evans and potentially Jarryd Hayne.
In 2013 Fiji reached the semi-finals.
"I think it's an open court," he said.
"If we can get into the finals I am sure we can mix it up with the New Zealand, Australia and England teams.
"If everyone stays injury-free then I can say we're definitely going to be a team to watch come the World Cup."